Photo gallery Andorra in summer and winter. Andorra is a small landlocked country entirely situated in the Pyrenees mountains on the border between France and Spain. It is one of Europe's six smallest micro-states and has been a co-principality since 1268 in the thirteenth century.

You can visit Andorra on a day road trip from Barcelona and experience spectacular mountain views, drive on mountain passes (weather permitting) and cross three country borders in one day if you enter Andorra from the east border at Pas de la Casa.

In the winter Andorra is a winter sports paradise with many excellent ski resorts and areas. Here are some photos of Andorra and the Pyrenees and Pre-Pyrenees mountains.




Andorra and Pyrenees mountains gallery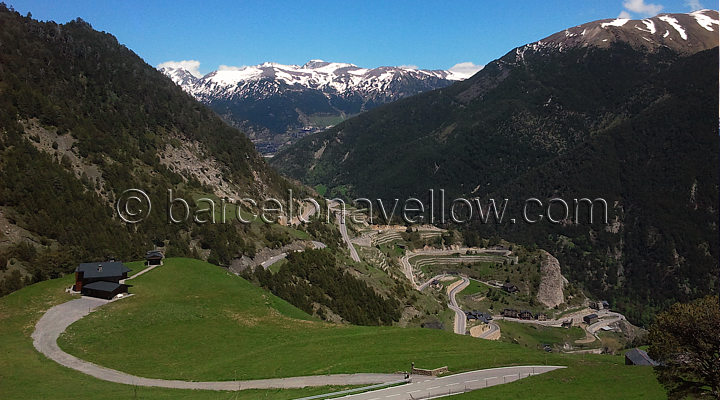 Day Tour to Andorra, France and Pyrenees mountains from Barcelona
Day Tour Picasso and Pyrenees mountains (includes dinosaur footprints)


Snow Day Tour to Andorra (winter only)




You can usually see snow-capped mountains in Andorra from November to May. The ski season is from December to early April.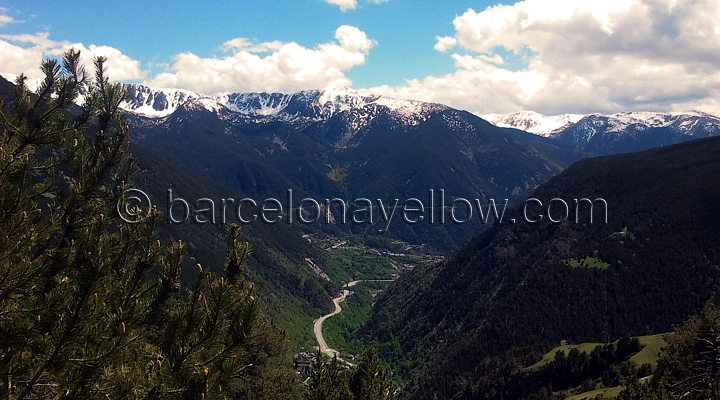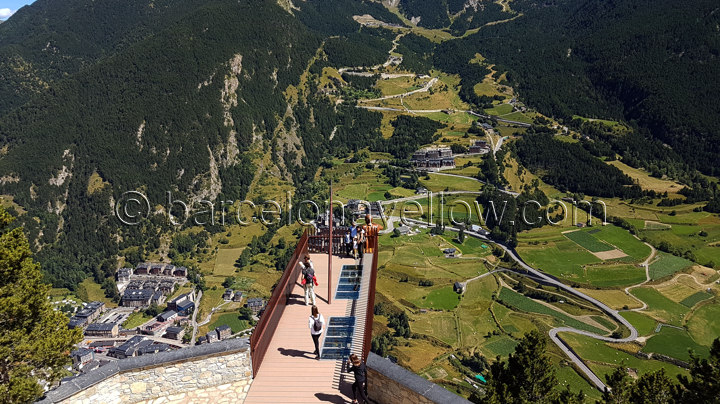 Andorra's new mountain skywalk opened in 2016 at the Mirador del Roc del Quer near the village of Canillo. The skywalk is 20 metres long and the last 12 metres are in mid-air.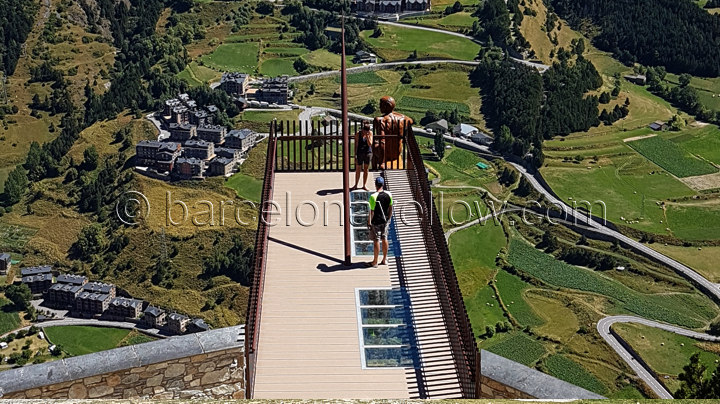 At the moment the Andorra skywalk is the only skywalk of its kind in the Pyrenees mountains. (There is a smaller 4 metre mountain skywalk at the Porté Puymorens ski resort in France near Andorra but it is only accesible by hikers in the summer or skiers in the winter. )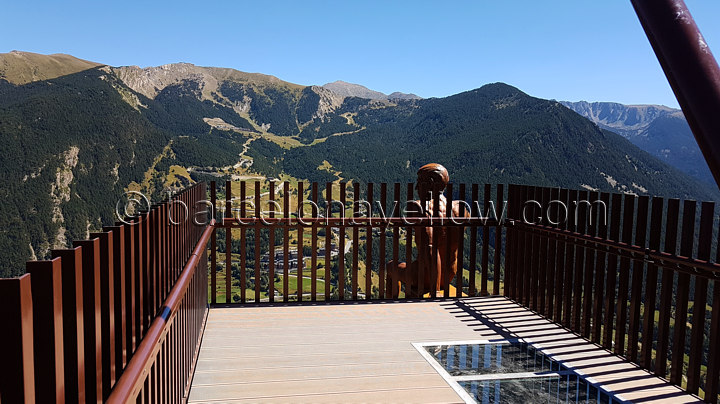 At the end of the skywalk is a sculpture of man sitting contemplating the stunning views of the Canillo valley on both sides of the Andorra skywalk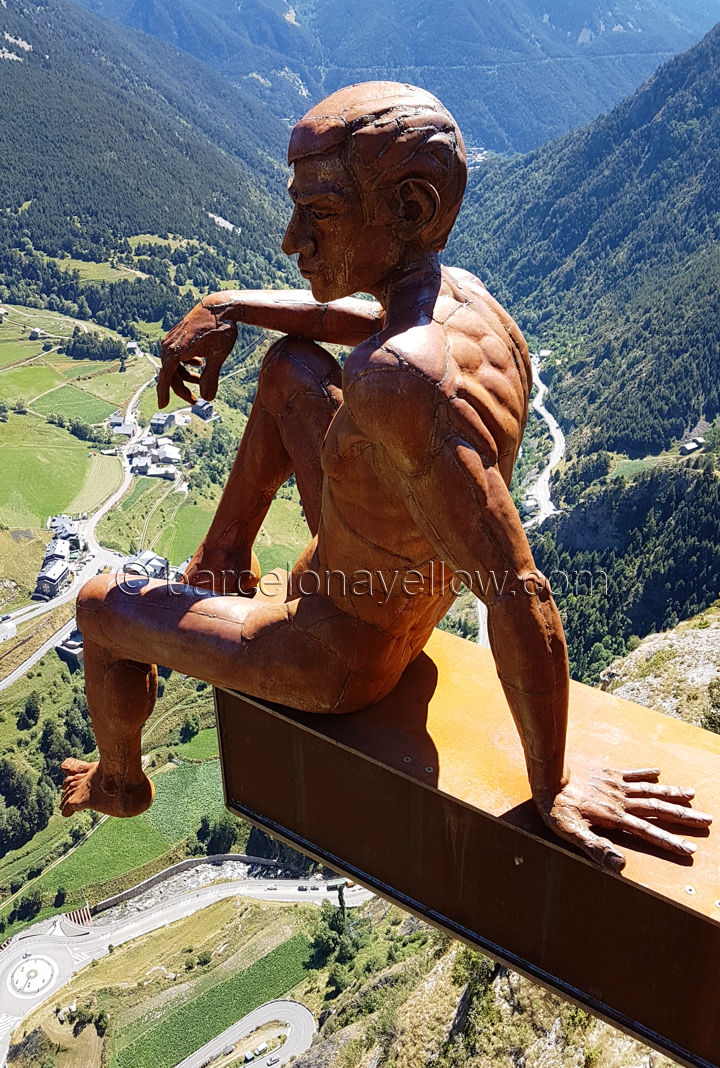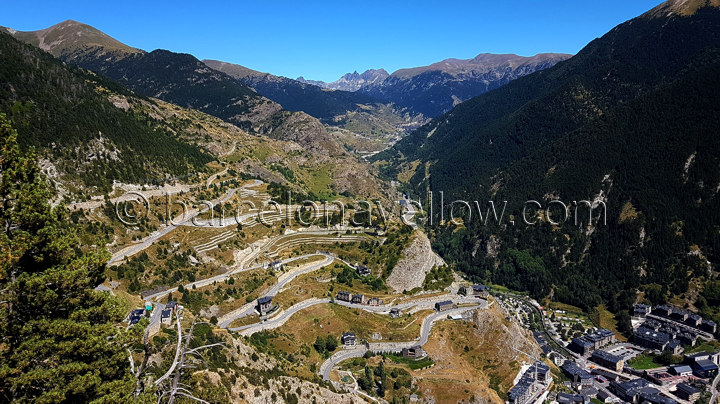 Andorra's mountain skywalk is not recommended if you suffer from vertigo - especially not the glass floor panels where visitors can look directly down at the 500 meter free-fall drop to the valley bottom.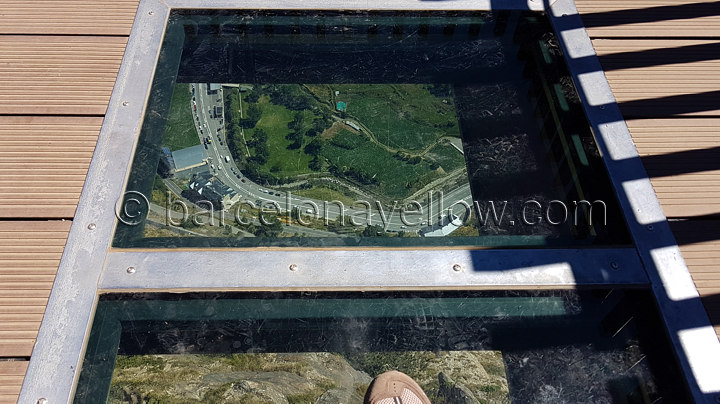 On the way to the Roc del Quer skywalk visitors pass one of 8 original sculptures placed around Andorra to mark the 25th anniversary of Andorra's social security service, CASS (Caixa Andorra de Seguretat Social). This one is by Mexican artist Jorge Dubon and called "Self-Generating Structures".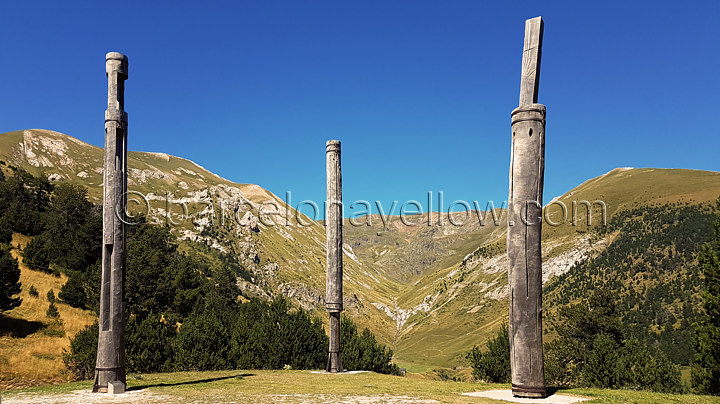 There are also benches where visitors can enjoy the stunning views.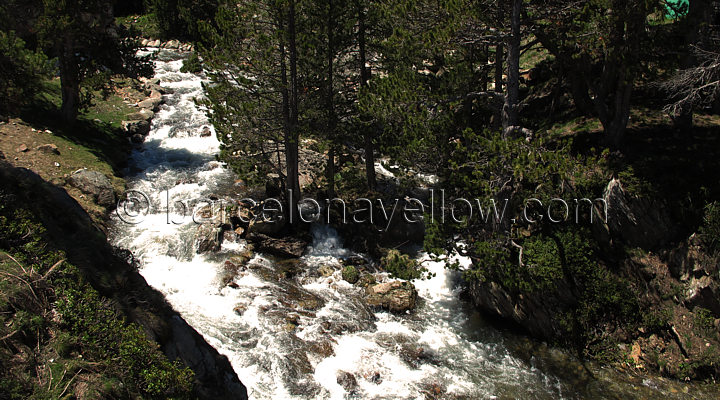 Andorra is 181 sqm / 468 km² big and entirely in the Pyrenees mountain range dividing France and Spain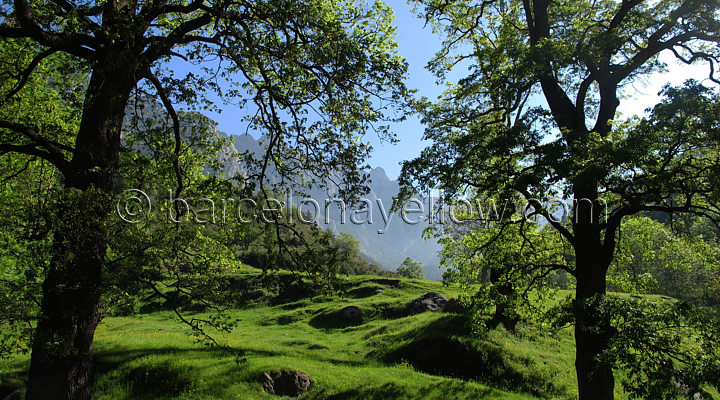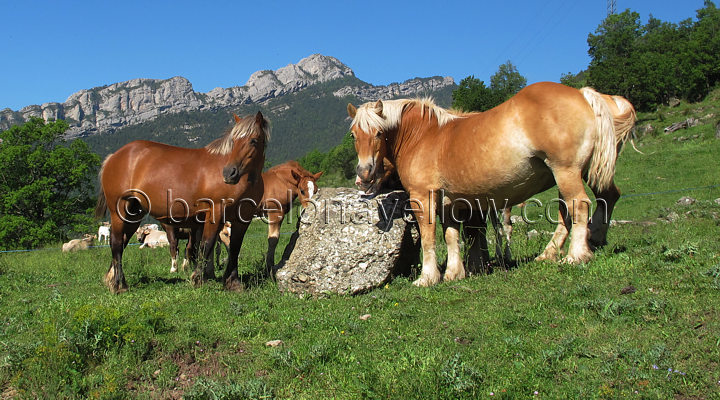 Andorra la Vella is the highest capital city in Europe with an elevation of 1,023 metres / 3,356 ft. It has a population of around 23,000 inhabitants in the city and and the urban area including Escaldes-Engordany and satellite villages, has over 40,000 inhabitants. In total Andorra has around 85,000 inhabitants.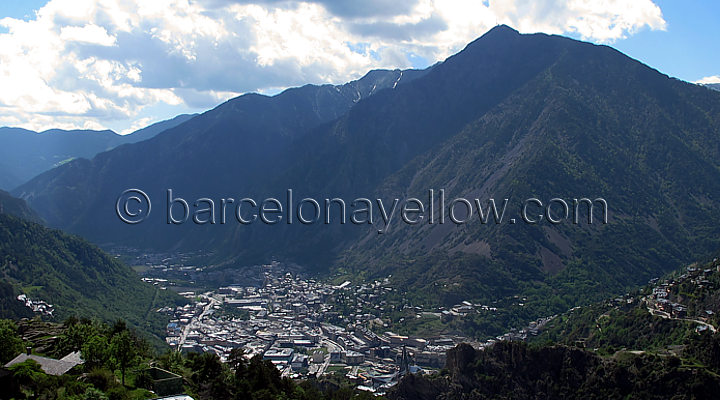 Cadí-Moixeró mountain range in Catalan Pyrenees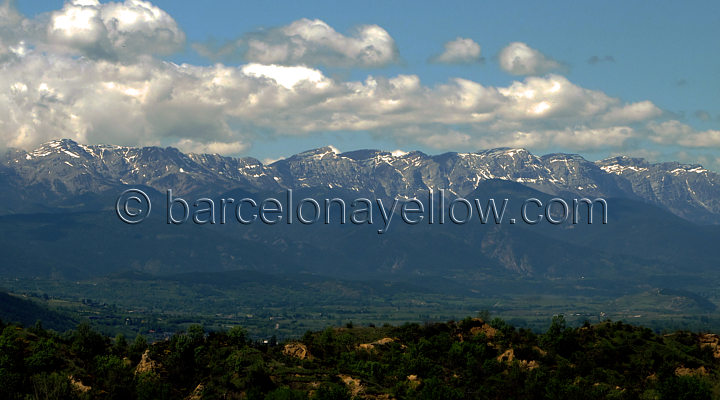 Historic fortified village of Mont-Luis in France in the Cerdanya valley in the Pyrenees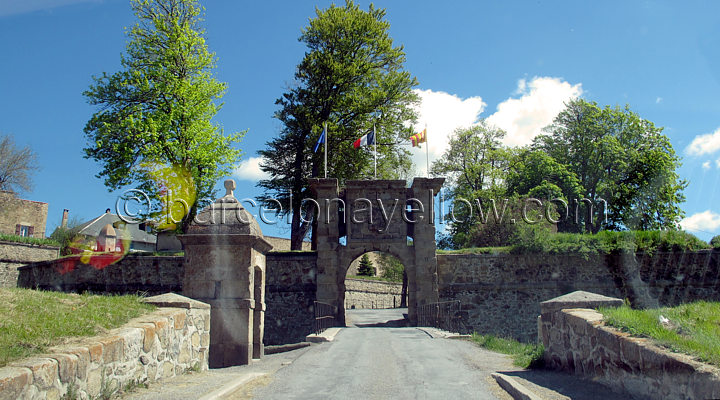 Snow capped peaks of Pyrenees mountains in Andorra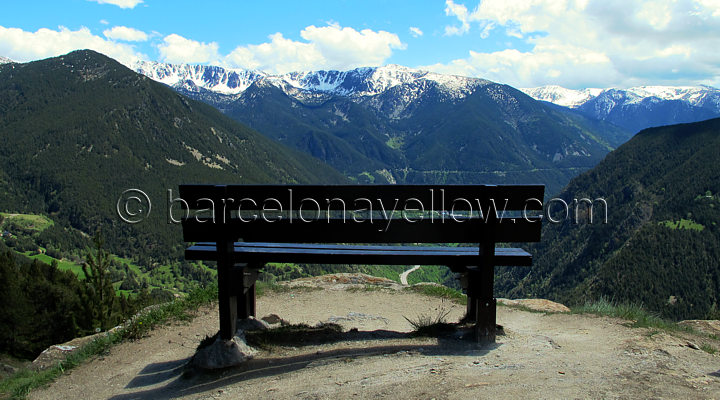 Andorra has many old Romanesque churches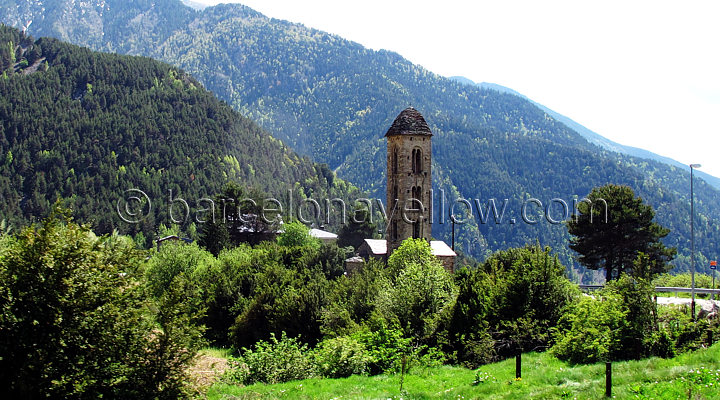 Meritxell chapel Andorra - Santuari de Meritxell by Catalan architect Ricard Bofills. This is the home of Andorra´s patron saint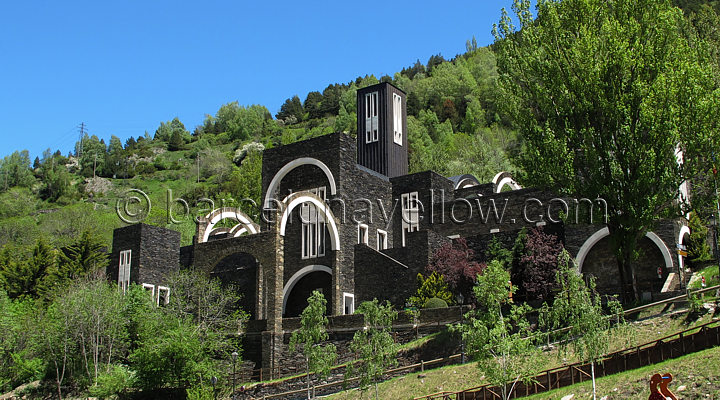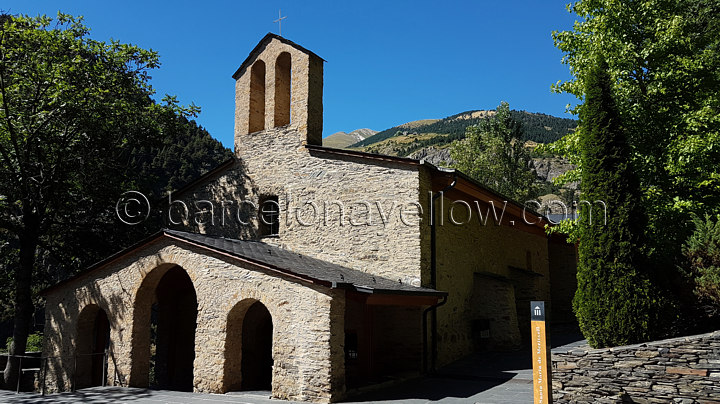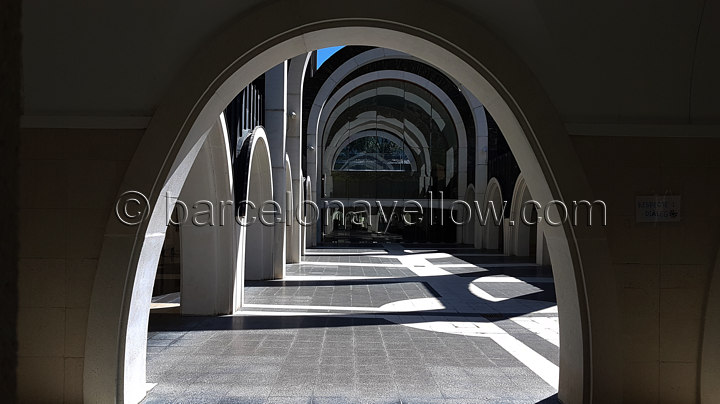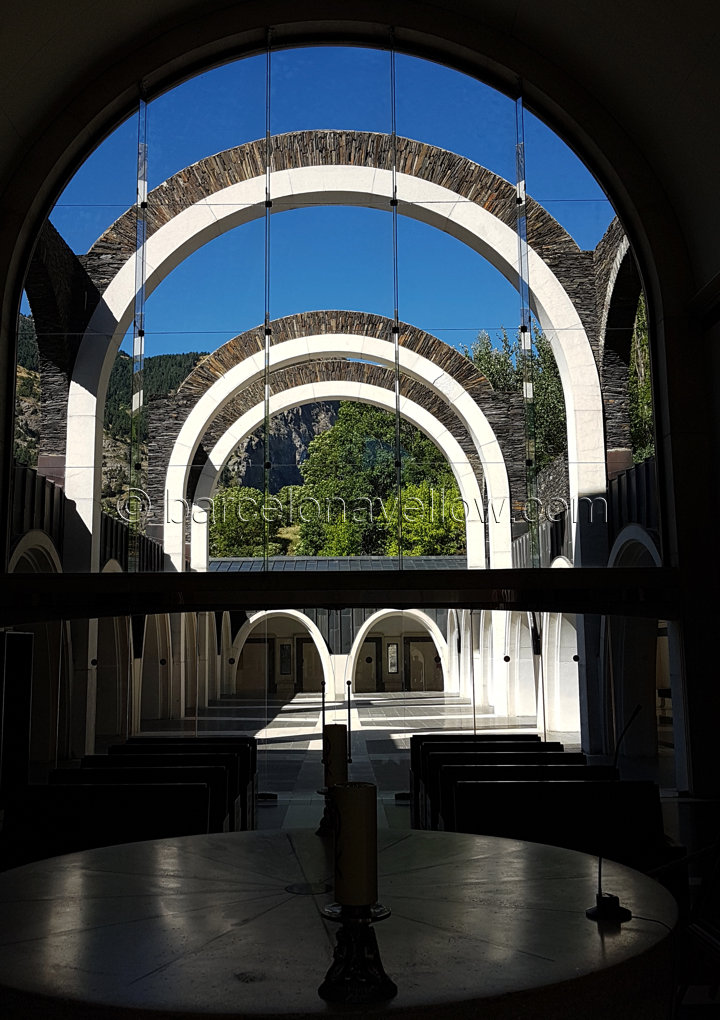 Airtrek climbing frame at Naturlandia adventure park in the Andorran mountains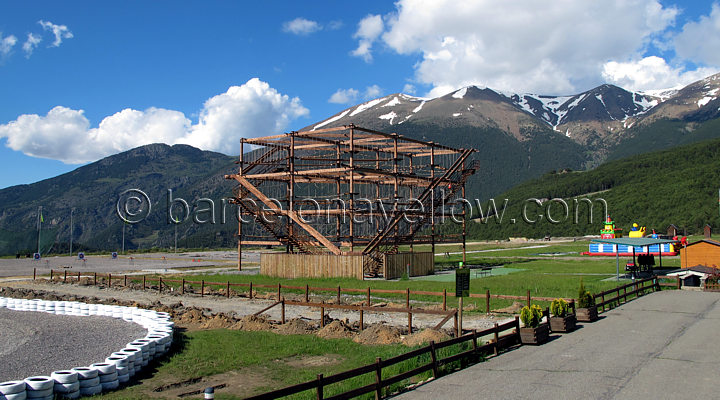 Naturlandia park has the the longest alpine "toboggan" in the world winding down the la Rabassa mountain.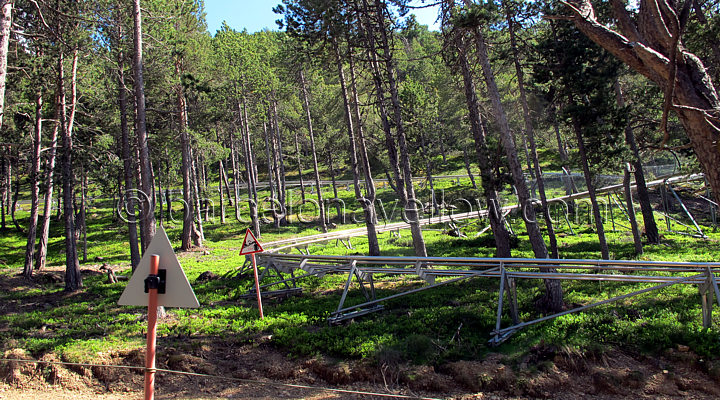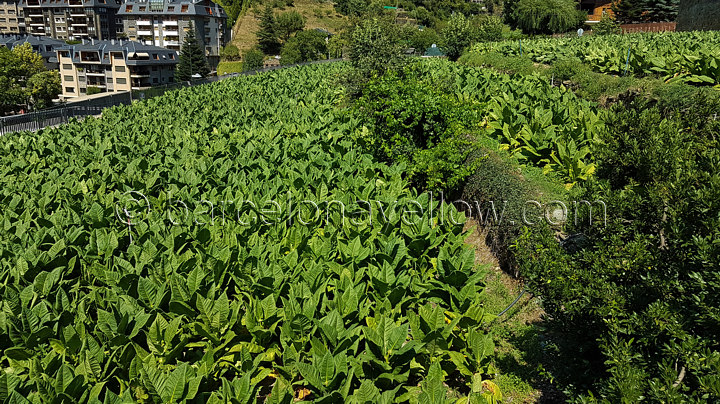 Andorra La Vella. The name means Andorra the Old in the Catalan language.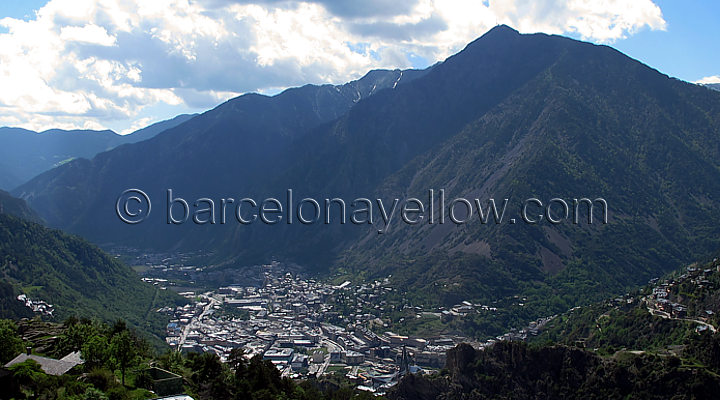 Visitors can enjoy a large outdoor 5 metre bronze sculpture by Spanish/Catalan Salvador Dali called 'Nobility of Time' on the Plaça de la Rotonda in Andorra la Vella. It was donated to the Andorra by Enric Sabater, who was both Dali's agent and friend in his later years. The sculpture is one of the melted watch series inspired by Dalis famous 1931 painting 'The Persistence of Memory' with melted clock to symbolise the passage of time. In the Nobility of time the soft melting watch is draped around a tree trunk and has a crown to symbolise time's triumph over humanity.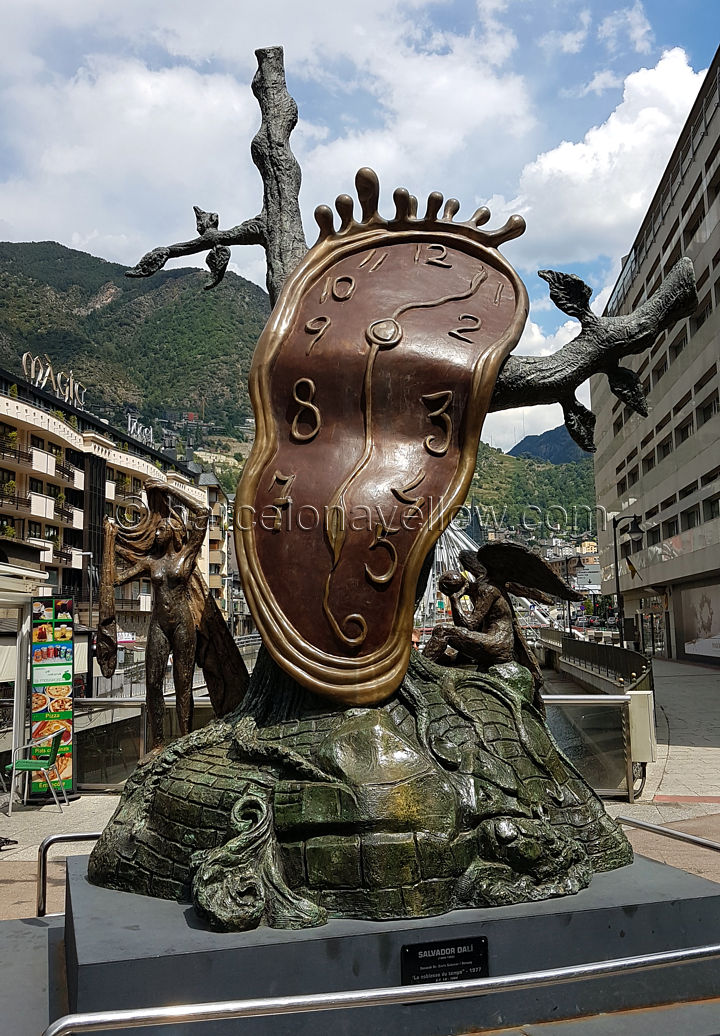 Pont de Paris bridge in Andorra la Vella spanning the Gran Valira river.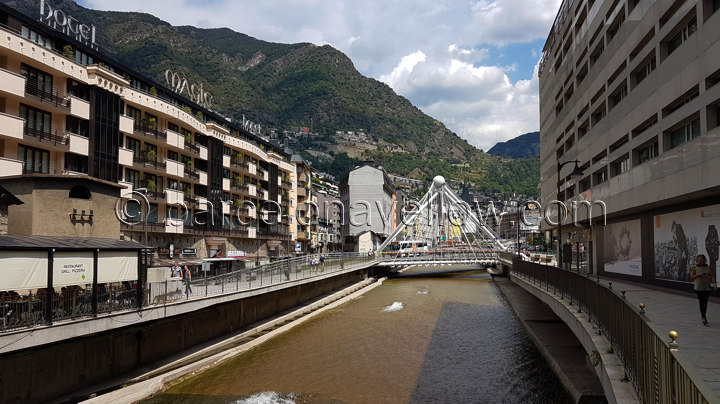 Andorra la Vella's old town is called the "Barri Antic" which is a small area with ancient streets and buildings dating back to the middle ages. This fountain is dedicated to Andorra's national dance the Sardanas.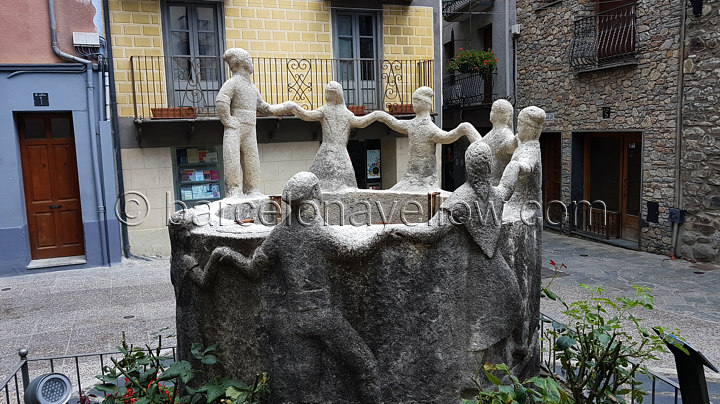 How to visit Andorra from Barcelona
You can take a bus yourself from Barcelona and visit Andorra but you will need to get up early or spend a night up there. Another popular option to visit Andorra from Barcelona is on small group day tour that visits three countries in one day. Start in Spain, then visit France and Andorra and the beautiful Pyrenees Mountains on a day tour from Barcelona to Andorra. On a day road trip from Barcelona you will spend a unique and wonderful day crossing three country borders and three mountain passes in one day and enjoy fantastic views, mountain roads and romanesque churches.
Book Day Tour to Andorra and Pyrenees

Book Picasso and Pyrenees Day Tour (incl dinosaur footprints)

Book Andorra Snow day tour from Barcelona
Go to Andorra yourself by bus
Small Group Day Trips from Barcelona
Pictures Grandvalira ski resort Andorra
To see more lovely day trips from Barcelona visit our partners DaytripsBarcelona.com, who also offer beach tours and ski tours from Barcelona.
© Copyright Barcelonayellow.com.
Do not copy from this page without permission.
All rights reserved