Pictures Torres Winery near Barcelona



Pictures Torres Winery near Barcelona. Miguel Torres Winery, Barcelona. Winery Bodegas Miguel Torres is the most famous and important of the wineries in Barcelona in the Penedes wine region and the Penedes is the most important wine growing region in Catalonia in the North East of. Spain. Torres offers a fascinating and award winning tour of the winery ending with a wine tasting and a visit to the Torres museum. See the world famous home of Torres wine. Torres winery is located about 45 minutes from Barcelona by car. Torres wine tours. You can visit yourself by contacting Torres and booking a tour - or do as many do - and book a half-day small group tour to Torres Winery or a private tour.

> Visit Torres Vineyards - small group day tours from Barcelona

Torres Winery near Barcelona with Montserrat mountaint in the background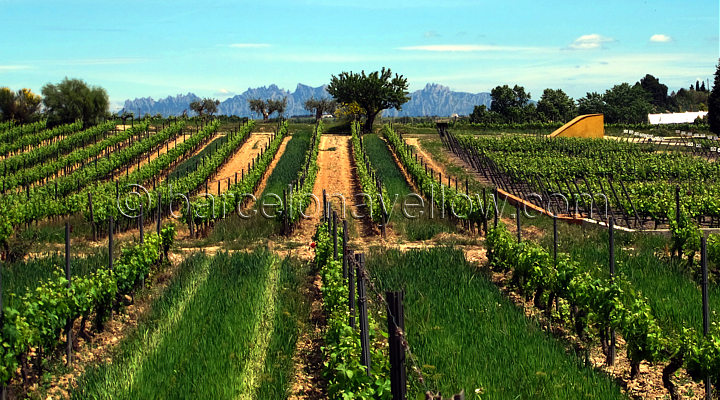 The modern Torres Winery visitor center has won awards for best Spanish visitor centre.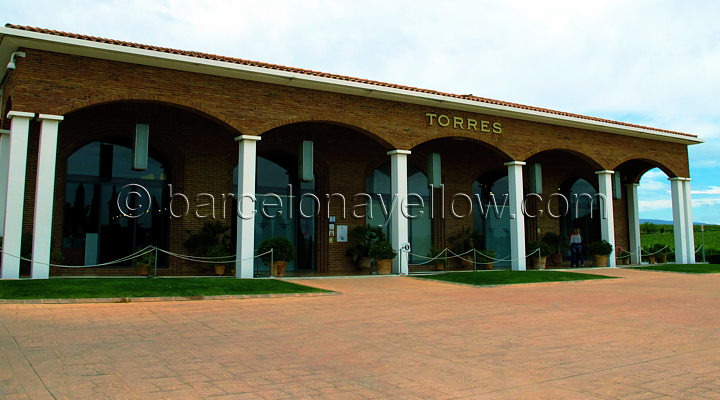 Bodegas Torres are in the Penedès wine region close to Barcelona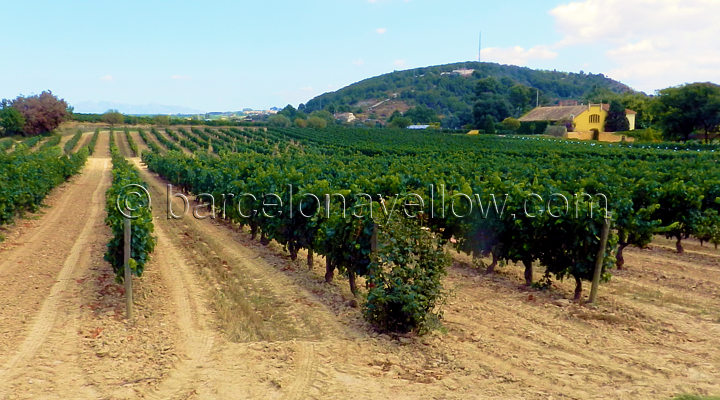 In August and September visitors are welcome taste many grape varieties of Torres grapes before harvesting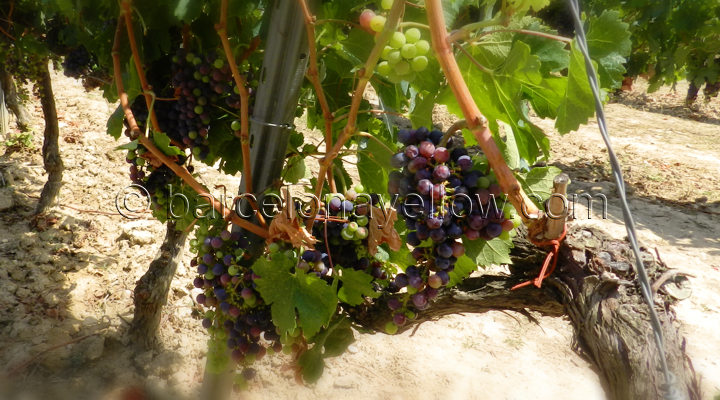 Torres have expert guides who show us how Torres wines are made in harmony with nature. Torres is at the forefront of ecological wine-making.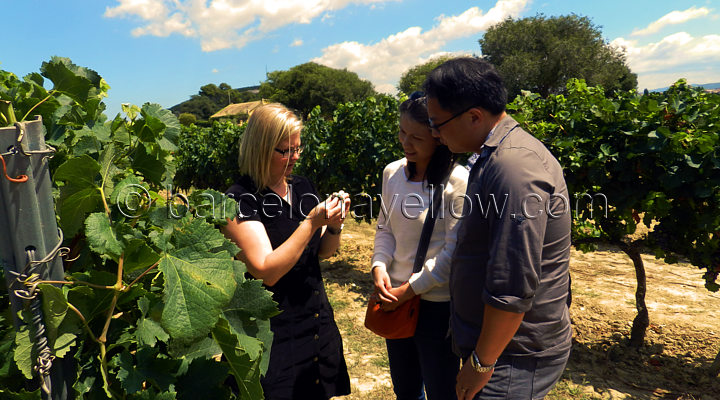 A Torres wine tour ends with wine tasting and brandy tasting. You can buy wines, brandies and olive oils in the Torres gift shop.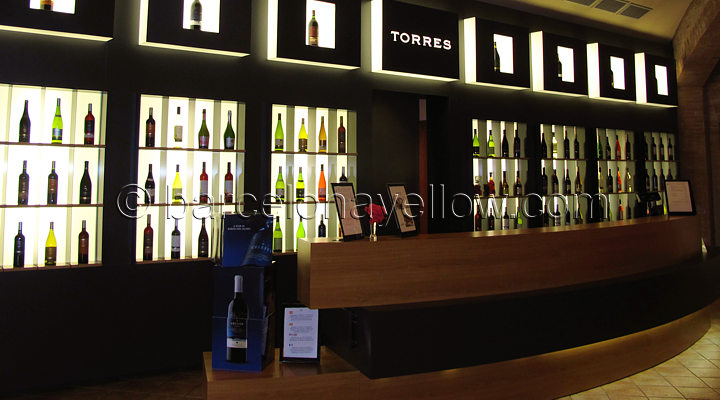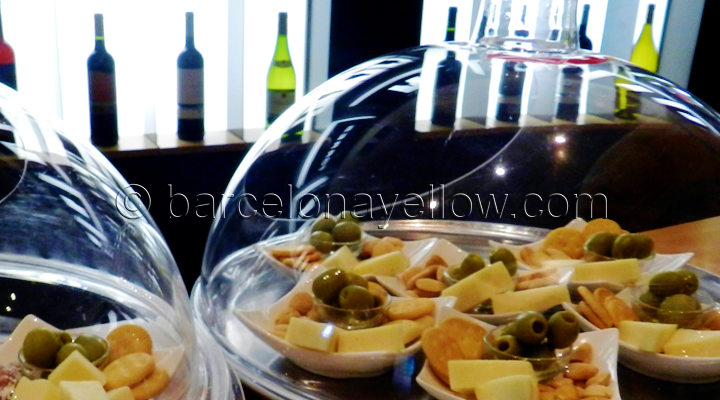 The Torres wine tour shows visitors all aspects of wine productions including aging process and bottling.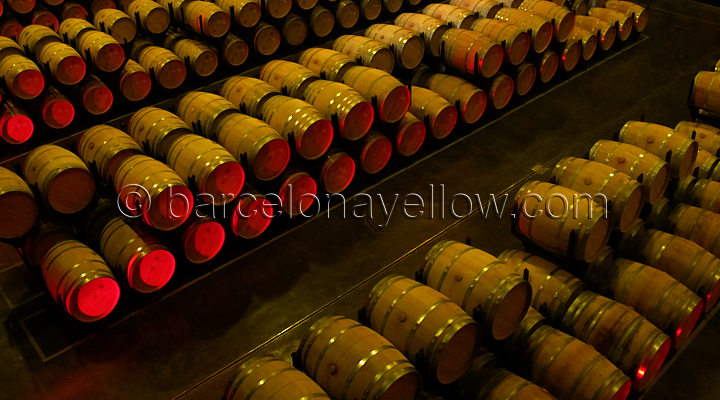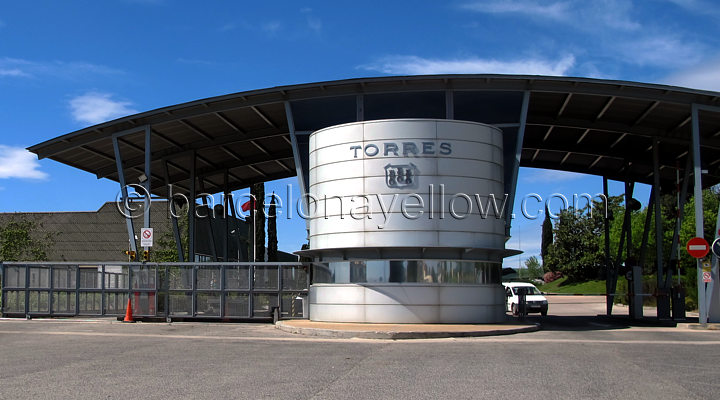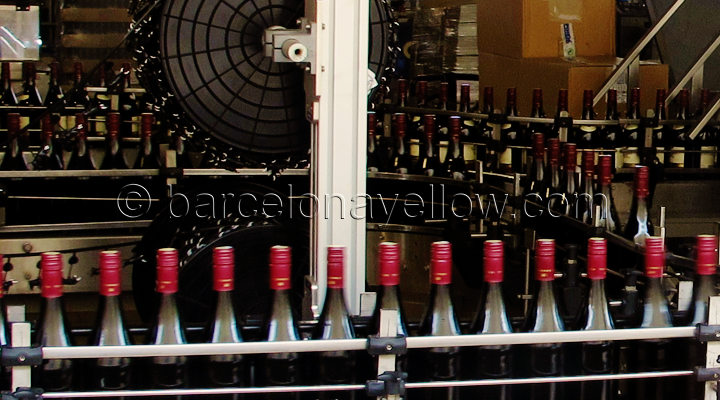 Visitors are welcome to visit fascinating Torres Wine Museum at the visitors centre.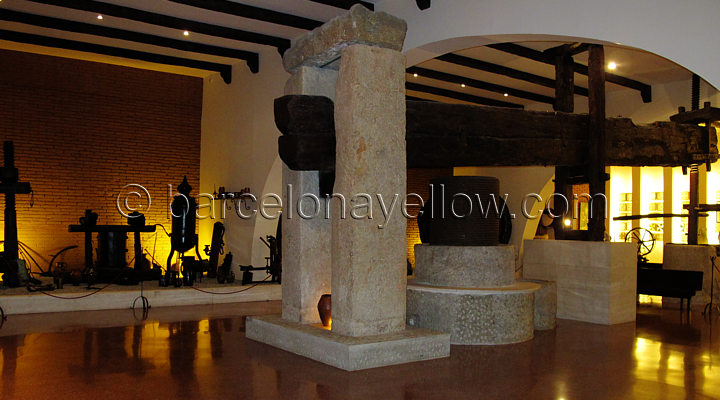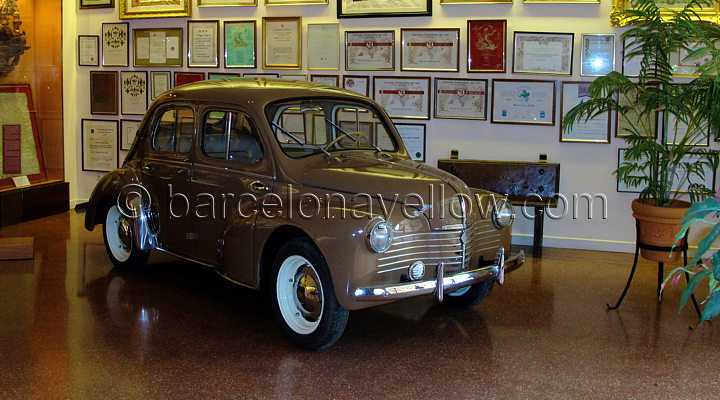 In the Torres wine museum you can see vintage wines and award winning Torres wines as well as the family history.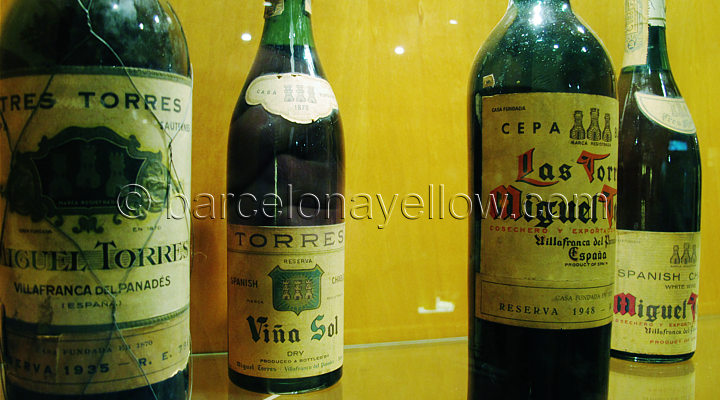 > Wine Tours Barcelona
© Copyright Barcelonayellow.com
. Do not copy from this page without permission All rights reserved