What to wear in Barcelona in January
What to wear in Barcelona in January?

What to pack for a visit to Barcelona in January?

We recommend that you pack and wear warm winter clothes in Barcelona in January. The weather in Barcelona in January can vary a lot.

Barcelona air temperatures in the shade in January are generally from day 13C/55F to night 6C/42F.

It can feel warm and mild if the sun is out and there's no wind, but can also be very chilly at night, so it's generally a good idea to wear warm clothes and de-layer when necessary.

We would not bother to pack shorts and short skirts as you will only get a couple of hours of mild weather at mid-day. Generally we recommend that you will need a warm jacket or fleece, long trousers or skirt and a sweater or cardigan.

It is much colder inland and at higher altitudes, so you have booked day tours to Montserrat mountain, then bring cap and gloves too. If you have booked day tours to Andorra or the Pyrenees mountains, then bring warm winter boots too, because they will be snow in the mountains and sub-zero temperatures in January

Barcelona day tour ideas
Top Barcelona attractions
Barcelona events calendar

We recommend that you read our guide about how to avoid Barcelona pickpockets which has many safety tips about visiting Barcelona and leaving with all your possession intact. With a few simple precautions you should not have problems with pickpockets.


Is there a dress code for Barcelona night clubs?
Top Barcelona night clubs have a strict dress code, so if you plan to visit exclusive clubs, then pack nice shoes, long trousers and a nice shirt or polo-shirt for the men. For the ladies something elegant.

Where to buy clothes Barcelona
If you need to buy something to wear in Barcelona, that you forgot to pack at the last minute, then January is a perfect month because of the January sales which generally run all month.

For winter sportswear visit Decathlon in the center of Barcelona who have warm winter wear at good value prices.

For basic items like buying last minute a polo shirt, a dress shirt or black shoes, then the most convenient place is probably El Corte Inglés department store on Barcelona's central square Plaça de Catalunya or on Av Diagonal. El Corte Inglés has everything and have a supermarket in the basement.

Visit our Barcelona shopping guide where you can find tips on where to shop during January sales and where to find Barcelona malls in the city.

For even more bargains there are two big Barcelona outlet malls 1 hour outside the city center to the north and south of the city.



Related pages:

Barcelona Weather
Where to stay in Barcelona
Day Tours from Barcelona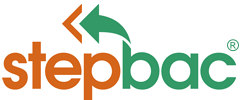 This page sponsored by the Stepbac® method - Stepbac® to feeling better.

The Stepbac® method is a series of easy and clear self-help books which teach a simple method to change unhealthy lifestyle habits and take back control of daily health, well-being and happiness.

Available on Amazon
"Stepbac® from Smoking"
"Stepbac® from Overeating"

© Copyright Barcelonayellow.com
Do not copy from this page without permission
All rights reserved.


Last Updated on Friday, 13 January 2023 10:36