Best B&B Barcelona. Bed and Breakfast and Guest houses
Best Barcelona B&B Bed & Breakfast

Updated January 2023

Best Bed & Breakfast B&B and guesthouses in Barcelona. Staying at a B&B hotel is an attractive alternative to bigger hotels and is popoular with families and more senior groups of friends.

Many B&Bs in Barcelona are situated in restored old period buildings with cozy rooms full of character, elegant décor in quieter residential neighbourhoods.

You often get a little extra attention from the owners and staff which adds that bit of style and class to make your Barcelona stay perfect.

So, if you don't need roof-top pools, hotel bars or gyms and are just looking for a very nice room in a special and quiet location and with a good breakfast, then Barcelona has many top quality boutique B&B hotels and guesthouses.

Our top Barcelona B&B Bed and Breakfast accommodation tips for 2023 are as follows.



Casa Mathilda B & B‎ hotel
Rated Suberb by guests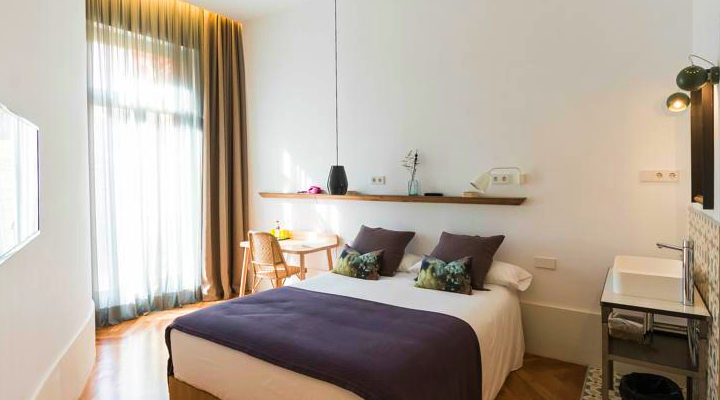 Casa Mathilda Rated Superb by guest reviews. Exclusive boutique bed and breakfast hotel in central Barcelona. 14 rooms in an elegant historic building located 350 metres from Barcelona's top shopping street Passeig de Gracia Avenue. Clean and stylish air-conditioned rooms with free WiFi.
BOOK Casa Mathilda



BacHome Gallery B&B
Rated Fabulous by guests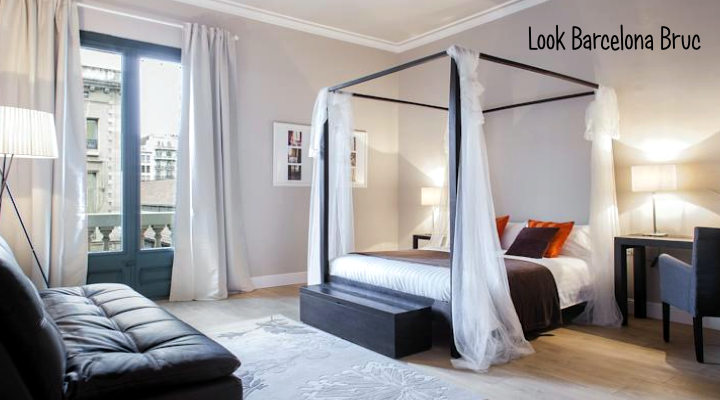 BacHome Gallery B&B. Rated Fabulous by guest reviews. We recommend the elegant BacHome Gallery B&B located just 200m from equally elegant shopping street Passeig de Gracia, which offers an abundance of style, free WiFi, a cosy breakfast area and modern rooms. It's newly opened and getting top reviews.
BOOK BacHome Gallery B&B



B&B Anita's Bed and Breakfast
Rated Superb by guests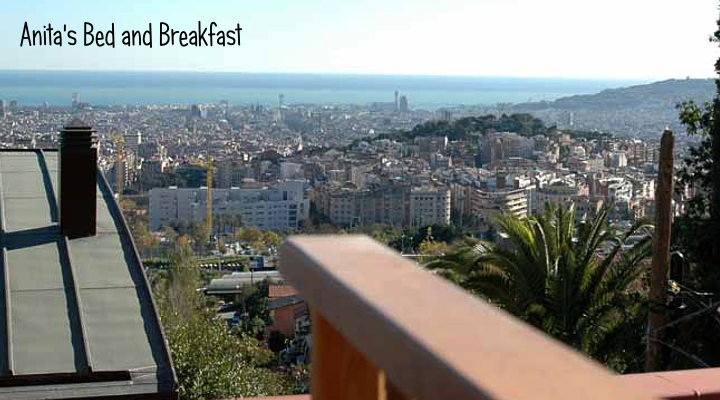 Anita's Bed and Breakfast. Rated Superb by guests. Anita's Bed and Breakfast is off-centre but has a lovely quiet location in the hills overlooking Barcelona with great views and offers very good value for money.
BOOK Anita's B&B



B&B Ally's Guest House
Rated Good by guests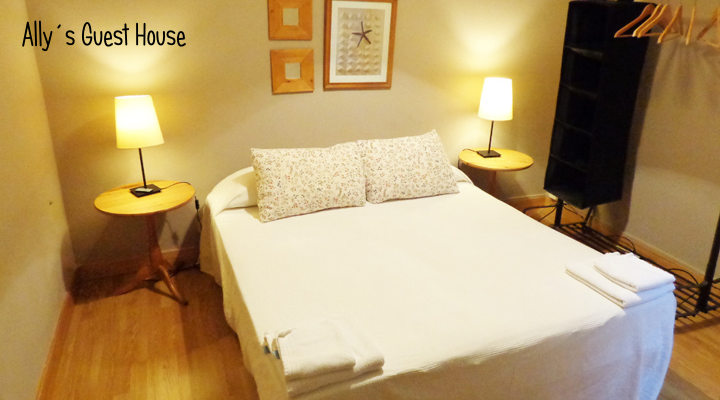 Ally's Guest House. Rated Good by guests. Ally's Guest House is in a very central location just 300m from La Pedrera and Passeig de Gracia . It has 11 very comfortable and light rooms all with heating, air conditioning and with 4 shared bathrooms.
BOOK Ally's Guest House



LeMar Boutique Barcelona
Rated Very Good by guests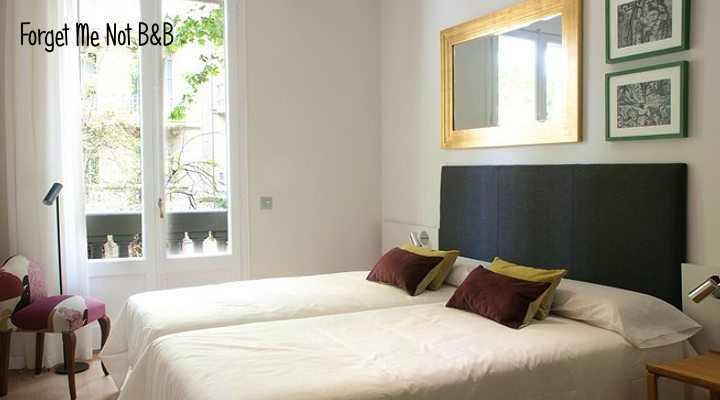 B&B LeMar Boutique Barcelona. Rated Very Good by guest reviews. Popular B&B in a more central location on the leafy residential street of Enric Granados in the Eixample area of Barcelona.
BOOK Le Mar



B&B Bed & Beach Barcelona Guesthouse
Rated EXCELLENT by guest reviews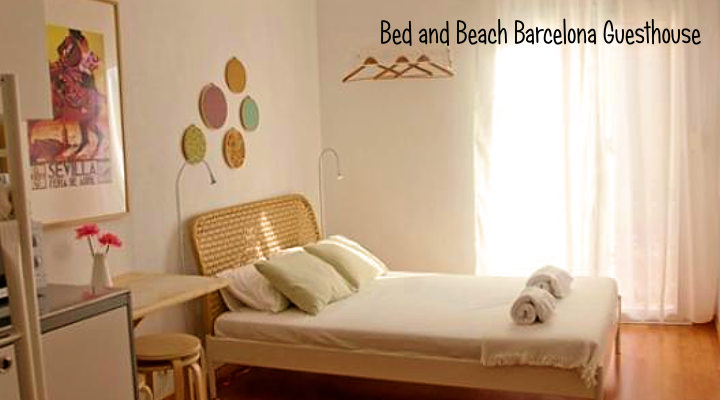 B&B Bed & Beach Barcelona Guesthouse. Rated EXCELLENT by guest reviews. Functional and great value B&B near Barcelona beaches
BOOK Bed and Beach



The Hotel 592 - Adults Only
Rated EXCELLENT by guest reviews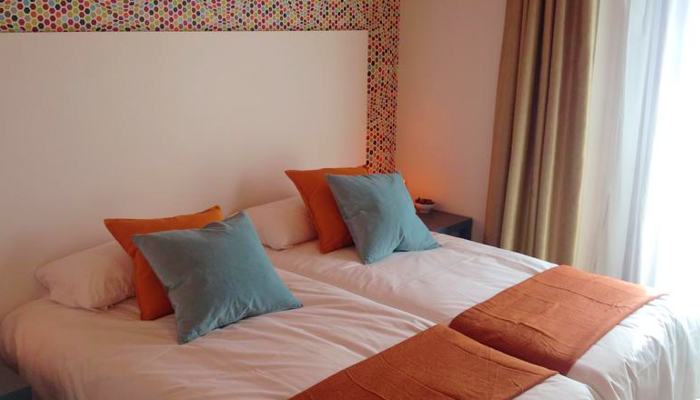 The Hotel 592 - Adults Only. Rated EXCELLENT by guest reviews. The Hotel 592 has colourful modern air conditioned rooms with balcony, flat-screen TV, wood floors, private bathroom with hairdryer and toiletries. Great location near Plaça Catalunya and walking distance to many sights and metro stations.
BOOK The Hotel 592



B&B Fashion House
Rated VERY GOOD by guests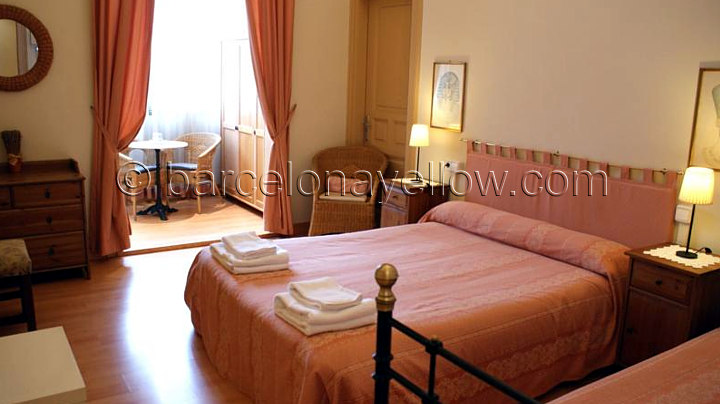 B&B Fashion House. Rated VERY GOOD by guest review. Fashion House is a popular B&B in a former fashion house in a vintage building with a central location just 100 meters from Urquinaona metro station and a 5-minutes on foot from the main square Plaça de Catalunya. B&B Fashion House has free Wi-Fi, basic but comfortable rooms with wood floors and high ceiling. All rooms have sitting areas and private verandas or balconies with seating and shared bathrooms in the hall. The suite offers a private bathroom, a sitting area, a mini-fridge and a microwave. Guest lounge with international artwork and a fireplace and garden with seating.
BOOK B&B Fashion House



Related pages
Planning 2 day visit Barcelona
Planning 3 day visit Barcelona
Top Barcelona Boutique hotels
Where to stay in Barcelona
Popular hotels in Barcelona


© Copyright Barcelonayellow.com
Do not copy from this page without permission
All rights reserved




Last Updated on Sunday, 08 January 2023 21:03