Guide to Castells and Castellers - human towers Barcelona Catalonia
Barcelona castellers human towers
Guide Castellers in Barcelona and Catalunya

A castell is a human tower. These are built by groups of castellers at festivals in the Catalonia, Balearic islands and Valencian Community regions of Spain.

The tradition Catalan human towers is from the early 18th century and originated in Valls, a village near the city of Tarragona. Until the previous century the castells activity was mostly in the areas of Vilafranca del Penedès and Tarragona but spread to other parts of Catalonia in the 1960's and 1970s to conicide with an interest in the strengthening Catalonia's cultural identity.

Today the activity is both a popular Catalan tradition and a symbol of the Catalonia independence movement. At the moment there are around 100 groups of Castellers. The tallest human tower to date in Catalonia is the "4 de 10" which significes 10 stories of people with four on each level.

This has been achieved by two groups, first by the Minyons de Terrassa who were the first to build a "4 de 10 amb folre i manilles", and later also achieved by the Castellers de Vilafranca.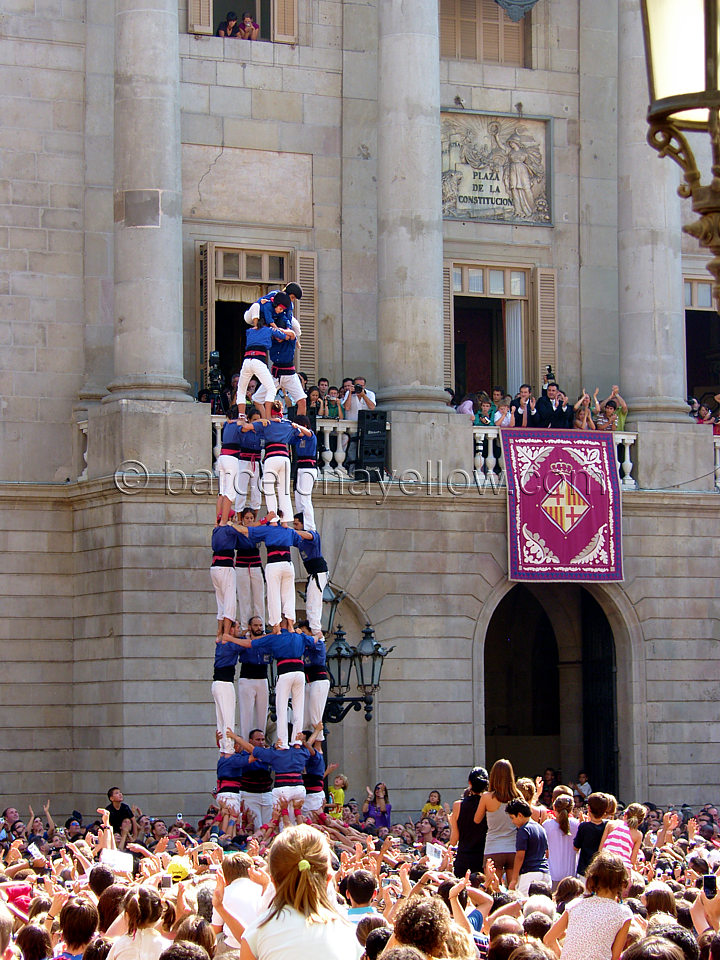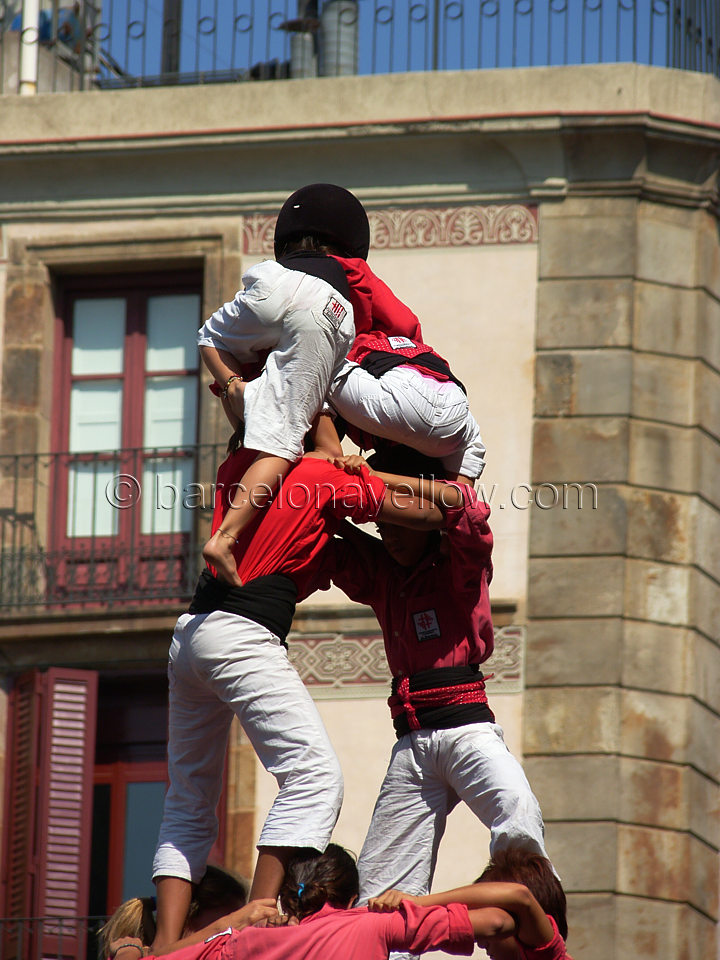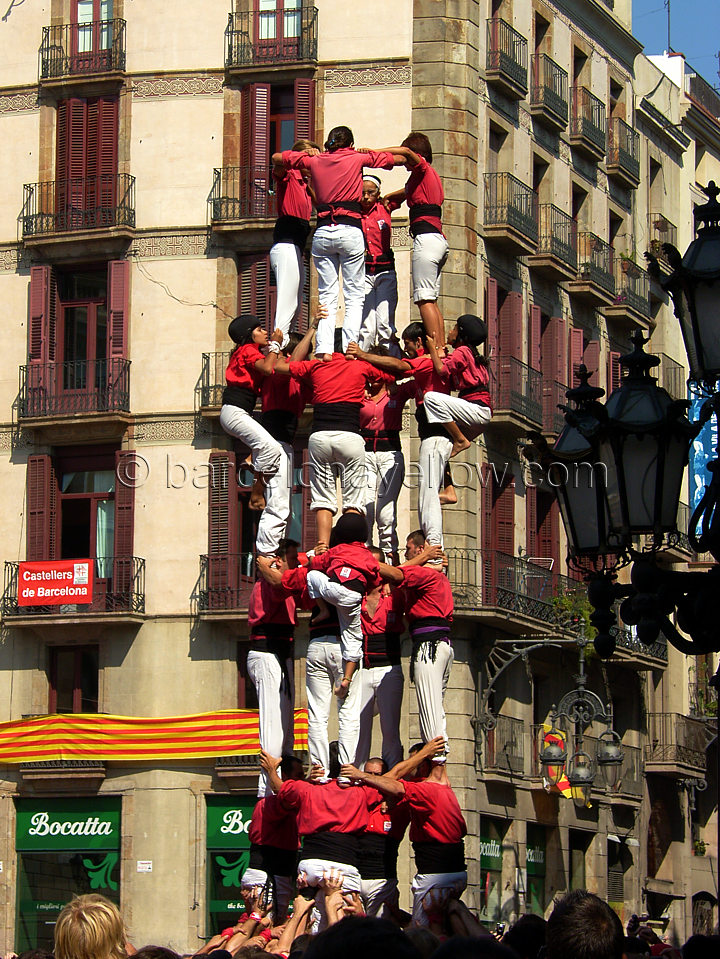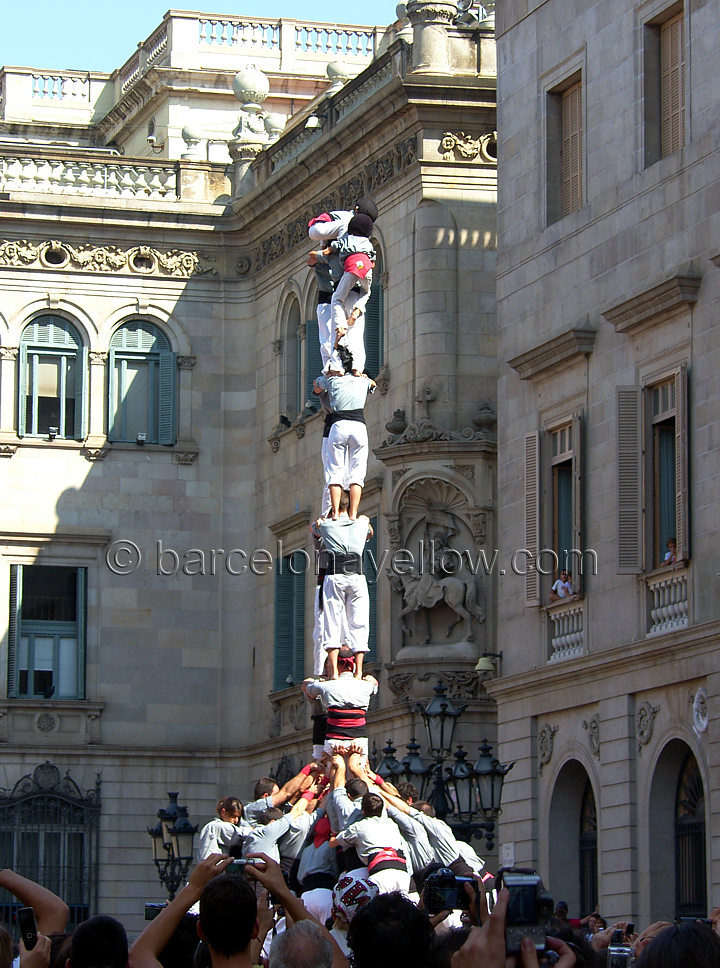 Human tower "assaig" which is a public practice session at Gracia festival in August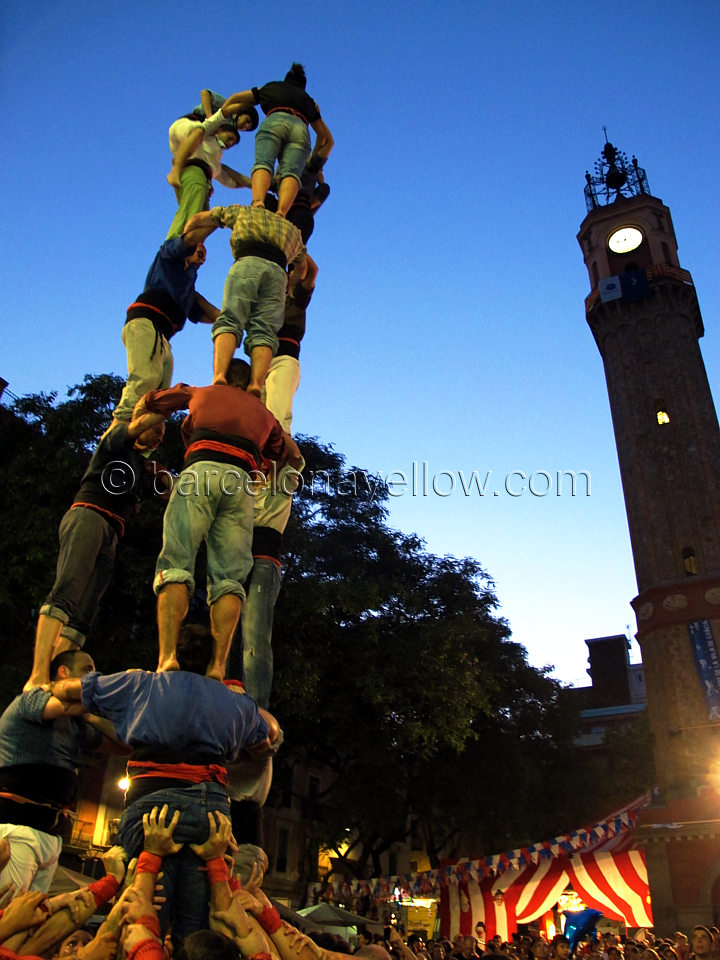 Barcelona human castle building at Magic Fountain on New Year 2014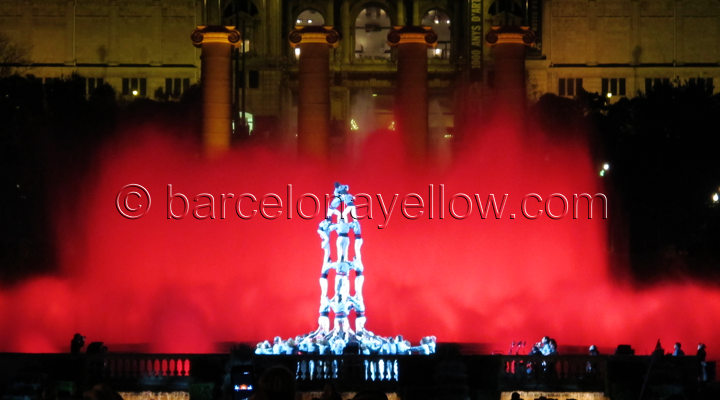 Amazing castellers display in swimming pool to open Barcelona World Swimming Championships in 2013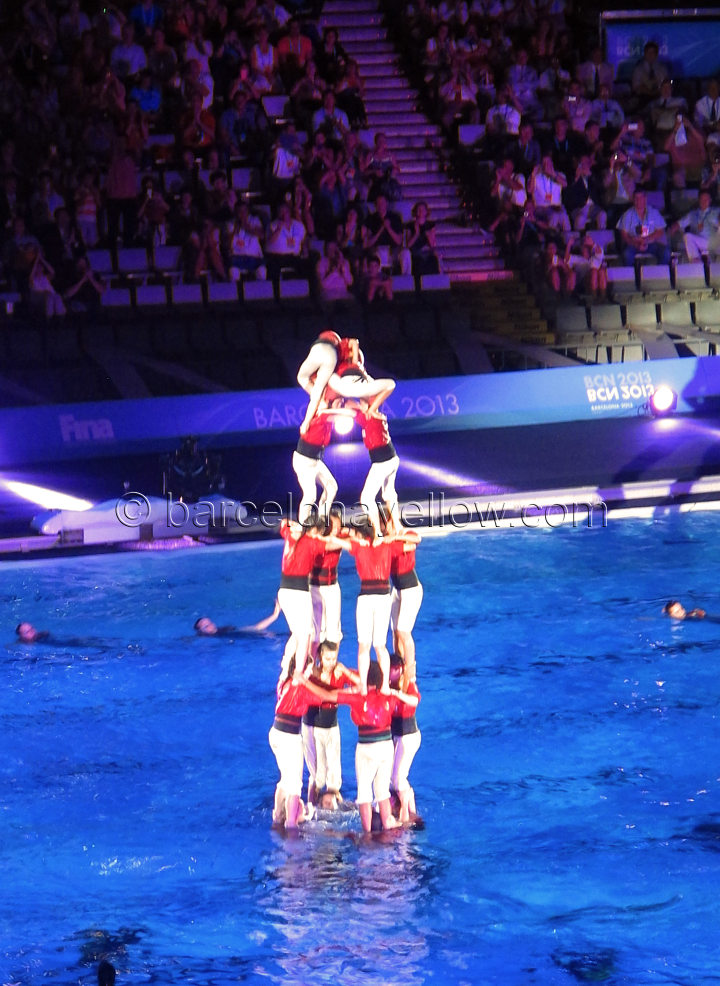 Castellers group Los Minyons de Terrassa make an amazing human tower on a peak on Montserrat mountain to mark their 35th anniversary.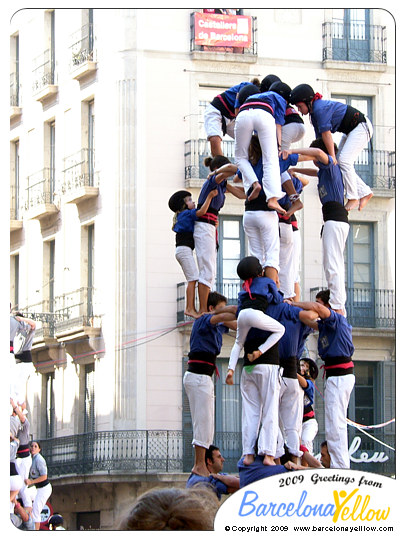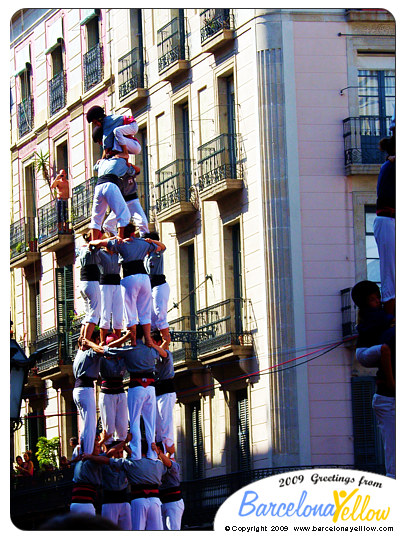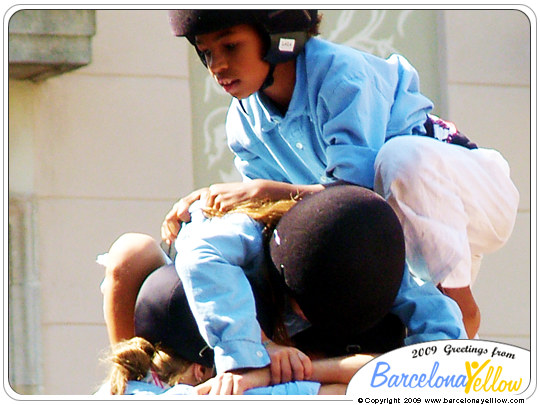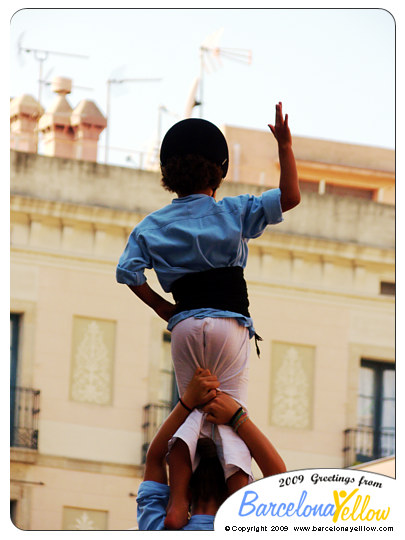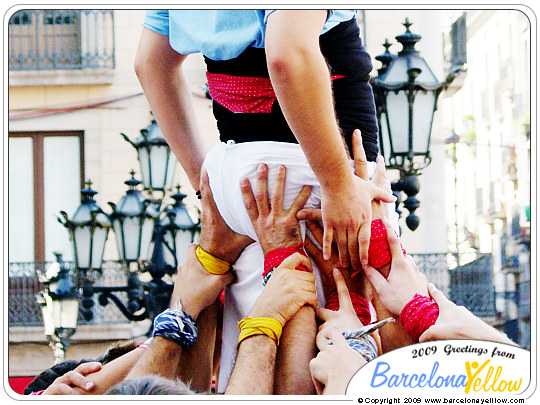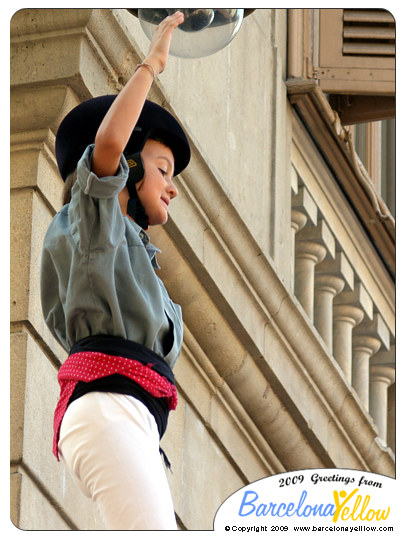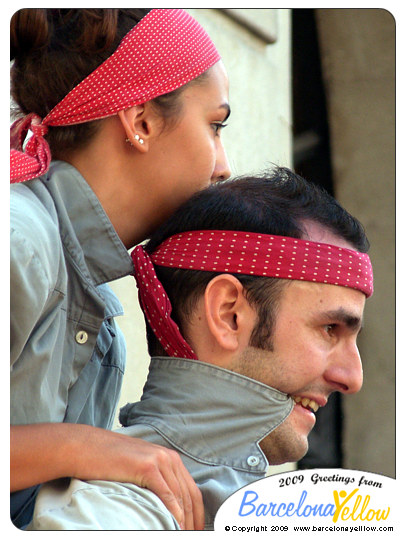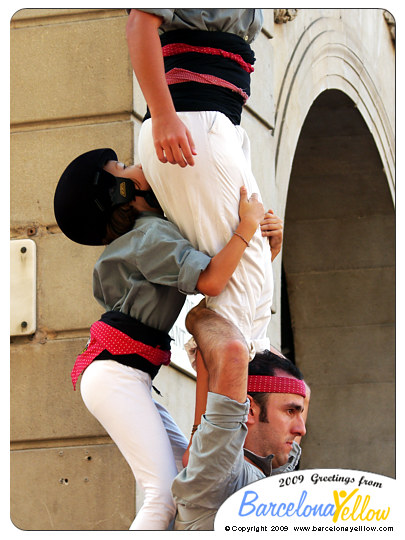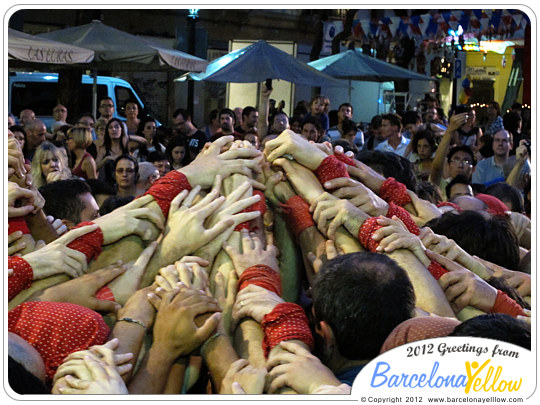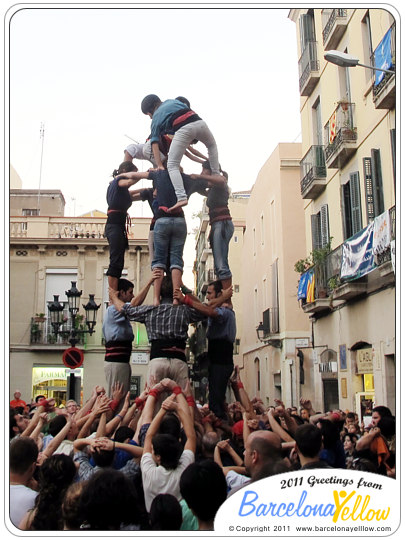 Monument als castellers by Antoni Llena on Plaça de Sant Miquel in Gothic area of Barcelona





Castellers monument Tarrogona on Rambla Nova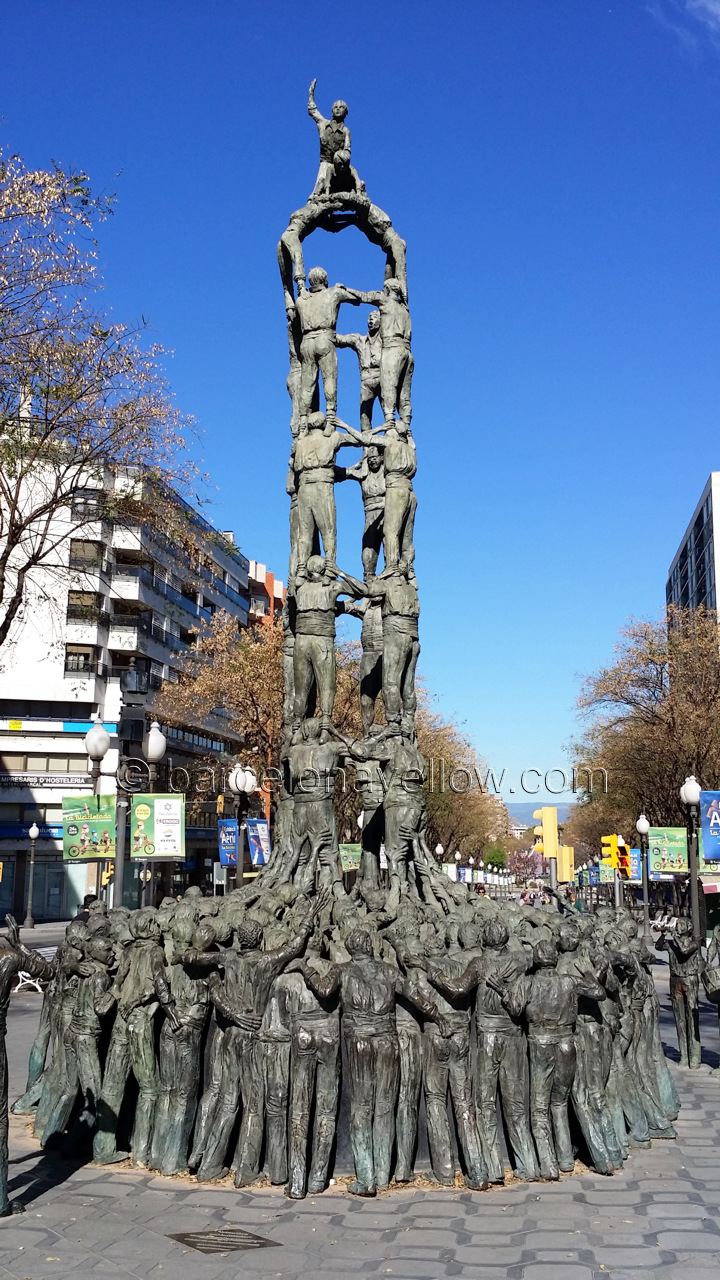 Castellers Monument in Vilafranca del Penedès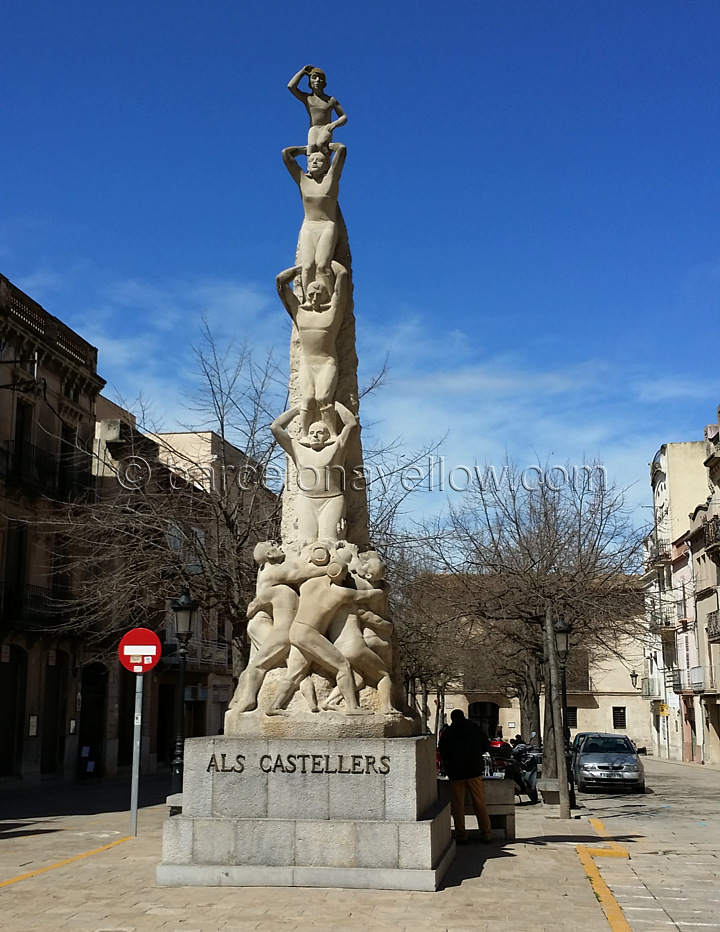 Youtube video Castellers tower on mountain peak Montserrat

About human tower castellers

More Barcelona


© Copyright Barcelonayellow.com
All rights reserved.
Do not copy text or images on this page without permission





Last Updated on Monday, 02 December 2019 21:07