Lucas Fox International Properties
Lucas Fox International Properties
An introduction and welcome

At Lucas Fox International Properties, our international, multilingual team understands the intricacies of the Spanish local property markets and the global context surrounding foreign investment and property purchasing.

We understand the finer details of the Spanish luxury real estate market. We can advise you on why one area has a great potential to retain long-term property value, while similar properties in a neighbouring district are a riskier choice.

We can help you shortlist a selection of villas and exclusive homes that meet your exacting requirements for business, leisure and family lifestyle.

We understand how the property market operates in your location and can help guide you with the knowledge you need in order to make comparisons with the local context.

Lucas Fox International Properties publishes a regular blog and newsletter with the latest property market details, and provides a detailed data analysis half-yearly to ensure you have all the information you need to understand the luxury property markets of Spain.


A professional team and quality services

Lucas Fox employs a full complement of multilingual sales and property management staff who can help you select a shortlist of properties to investigate, matching your investment and lifestyle goals.

We can connect you to a full complement of support services including aparthotel accommodation while you inspect shortlisted properties, advice on market forecasts and key risks and opportunities, and link you to investment and taxation advisers, residency and migration lawyers, international removal specialists and interior decorators.


Accreditation and expertise

Lucas Fox International Properties is an accredited real estate agency under the Generalitat of Catalunya. We have singular expertise in country and sporting estates, bank owned properties being returned to the market, renovation opportunities, hotels and commercial buildings, and the luxury real estate market across Spain.




A message from the owners of Lucas Fox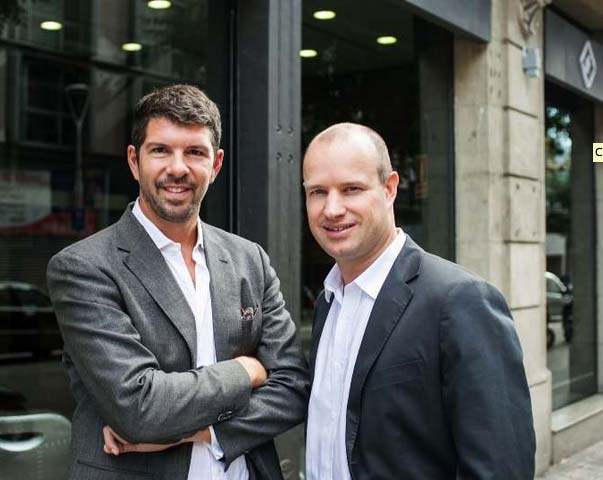 Alex Vaughan

Originally from London, UK lawyer Alex Vaughan has lived in Barcelona since 2005.

"At Lucas Fox, we have a highly professional international team that is experienced in helping our clients match their lifestyle and business requirements with the right properties from our carefully selected portfolio. Our personalized service sets us apart from our competition and helps our clients make the best use of their valuable time when searching for properties. Our business started in Barcelona and we still love introducing our clients to the unique cosmopolitan flavour of this Mediterranean city and all the pleasures it offers: great weather all year round, beautiful architecture and beaches, an exquisite shopping and restaurant scene, sophisticated nightlife, and a global hub for business."

Stijn Teeuwen

Stijn Teeuwen, from the Netherlands, has an in depth understanding of the luxury property markets across Spain and internationally. He has used his strategic insight to ensure Lucas Fox meets its clients' needs.

"We grew our Costa Brava, Ibiza and Mallorca sales offices to service demand from our clients for the best real estate in those markets. We are very proud of the superb selection of properties that we now offer and the resulting success of the offices. We constantly react to our clients' requirements and are currently considering starting shops in the key surrounding areas of Barcelona and looking at a starting an office in Marbella. We have recently started a Commercial & Investment property team to cater for the demands of international investors looking to invest in commercial property including hotels and retail. Our latest venture is a partnership with several Spanish banks to offer repossessed bank properties to our clients, something we are keen to tie together with the proposed changes to Spanish residency laws."



Contact Lucas Fox International Properties

Lucas Fox Head Office
Pau Claris 108, pral.
08009 Barcelona
Spain

tel. (+34) 933 562 989
This e-mail address is being protected from spambots. You need JavaScript enabled to view it


© Copyright Barcelonayellow.com.
Do not copy from this page without permission
All rights reserved


Last Updated on Tuesday, 11 July 2023 10:42