More reasons to choose Barcelona to learn Spanish
More reasons to choose Barcelona to learn Spanish

Friendly people, stunning architecture, warm weather and amazing beaches: Barcelona is absolutely the best destination for anyone excited about studying Spanish abroad.

Spain's second largest city, Barcelona, is one of the world's most beautiful cities. For learn Spanish Barcelona it's a great opportunity to have a completely new cultural experience that will open up a whole new world of possibilities for your personal and professional life for many years to come. It could change your life!


Advantages of studying abroad in Barcelona
1. ARCHITECTURE AND HISTORY

The city has a world-class selection of history buildings and attractions: museums, galleries, and of course, the many quirky masterpieces of Gaudí - the most famous Spanish architect of the Modernism era - including the breath-taking Sagrada Familia cathedral and the Casa Mila.

One of the most interesting things is that Barcelona is made up of many diverse and wonderful neighborhoods including the Gothic Quarter, Gracia, El Born and Raval, just to name a few.

Each of these neighborhoods have a special unique character. In the summer months, there's always an event or celebration going on: local residents love a festivals or a parade.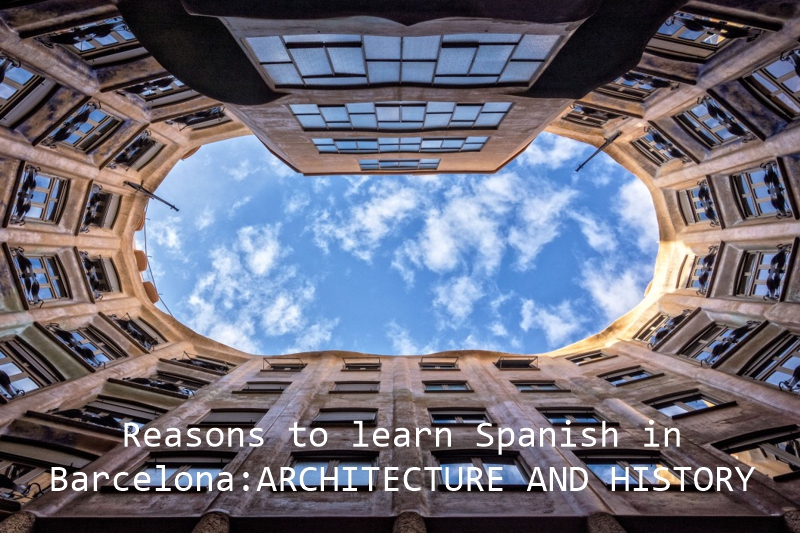 2. ENTERTAINMENT

Adventure and excitement are around every corner in Barcelona. There's always something going on and something new to experience: it's a very lively city that provides a lot of entertainment and is perfect great for Spanish students who love going out and having fun.

Barcelon's famous nightlife is one of the most electric in Europe, filled with music, dancing, food and drink. You'll find clubs and pubs are all over the town, especially in the city center and near the beaches. There are more than enough options from which to choose.

In your time off Spanish classes, you can get out and enjoy the adventure that Barcelona has to offer: go to a tapas bar, order a cervesa- or a typical sangría - and you'll soon be experiencing the authentic lively atmosphere of the city.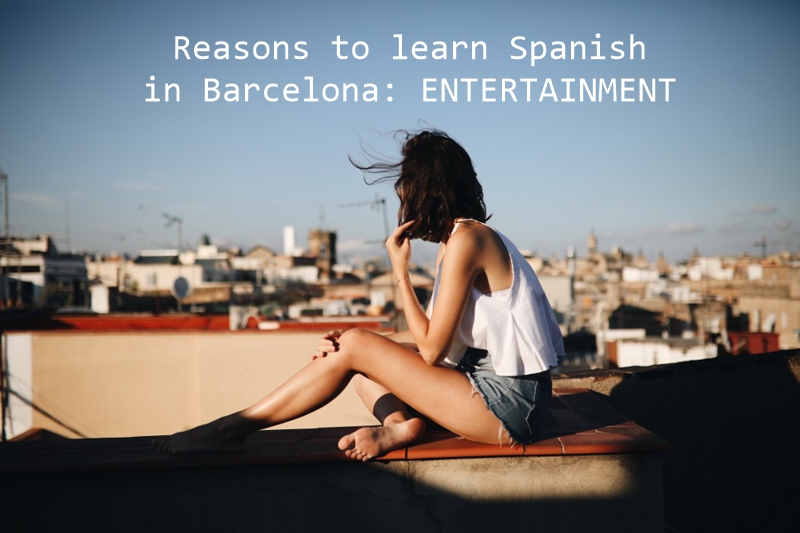 3. WEATHER

Thanks to its geographical location, the city of Barcelona enjoys moderate temperatures: perfect conditions for any time of the year. Generally, the summer season's climate is very pleasant, with temperatures around 28ºC during the day and 22º at night.

Temperatures above 30º are rare, and the proximity of the Mediterranean Sea keeps the city warm in the winter with the average temperature around 15ºC, making it a comfortable and enjoyable city all year round.

Rainy weather is also rare in Barcelona, but occasional storms are possible between August and October.



4. FRIENDLY ATMOSPHERE

Local people are very peaceful and friendly. When you stroll down the Barcelona streets, you'll feel the friendly energetic atmosphere that surrounds you.

If you learn Spanish in Barcelona, you are likely to make new friends easily with everyone you meet and be able to create a new social circle that could last a lifetime.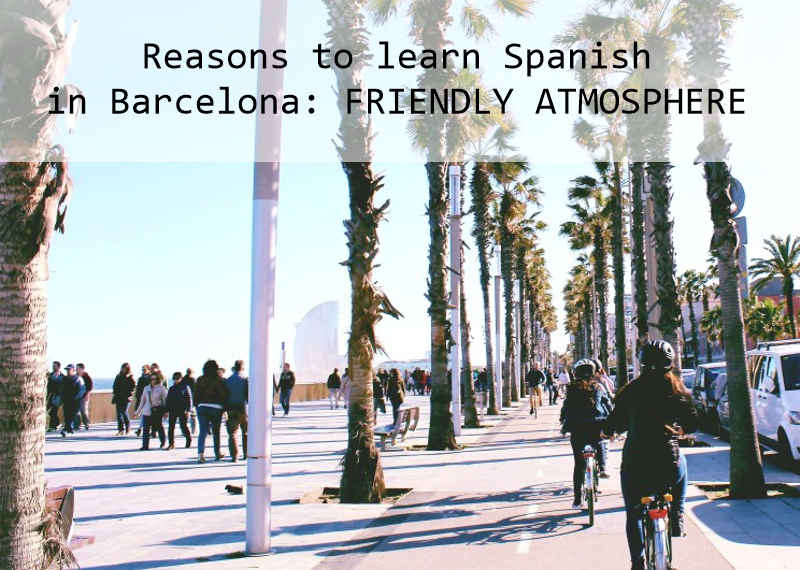 5. CONNECTIONS

The city is well-connected with the rest of Europe through an amazingly modern and convenient rail and road network. For example, you can travel to other cities in Spain or even to Paris in just hours by high speed train on your weekends and days off.

Also, Barcelona has a seaport area, strategically located with ferries connecting with other Mediterranean cities, islands and African countries.



Try to make the most of your experience

The best way to appreciate and integrate the full experience of studying in a foreign country is to truly immerse yourself by having more integration with the local community. It's then that your time in Barcelona will be considered well spent.

It may come as a surprise, but not that many people speak English in Spain. However, in Barcelona you'll find English is quite widely spoken, since they welcome many tourists each year.

But don't expect too much: most people can't speak it very fluently at all. That may sound like a bad thing to a foreign student arriving in the city, but it's actually good news because you'll have more chances than ever to practice your Spanish, and in a short period of time you´ll be able to have a simple conversation without needing a translator.

To force yourself to speak - even if it's hard at first - will really help you to become bilingual. In your spare time, try to find some native Spanish speakers to practise your skills. There are many opportunities!

It should be noted that in Barcelona a percentage of its population speaks the Catalan language. Yet, Spanish is also the this regions official language and everybody speaks it.

© Copyright Barcelonayellow.com
Do not copy from this page without permission
All rights reserved.


Last Updated on Monday, 26 October 2020 13:11