Photos Eixample area Barcelona
Pictures Eixample district Barcelona
The word Eixample in Catalan, or Ensanche in Spanish, literally means 'the extension'. The Spanish verb 'ensanchar' means to 'broaden or widen.' The Eixample district and area of Barcelona got its name from its purpose – to extend the city of Barcelona.

About Eixample (Ensanche) area of Barcelona

The Eixample area of Barcelona was created as an extension of the old city of Barcelona to keep pace with the changes that the industrial revolution was starting to bring. By the middle of the 19th century a fast growing and increasingly wealthy middle class of Barcelona wanted new, more modern and grander residences with more space and better living conditions. In the picture below you how Eixample was laid out in a grid pattern. Note the Sagrada Familia church in the top left of the picture.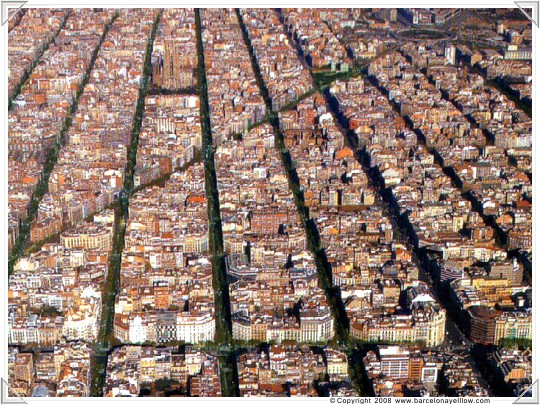 The Catalan engineer Ildefons Cerdà (1815-1876) designed the 'The Project for the Reform and Extension of Barcelona' in 1859 in a grid pattern with housing blocks and straight lines. Cerda's love of straight lines shows in his design of this 1300 hectar grid system of blocks of buildings also called 'manzanas' each measuring 113 x 113 m and covering 14% of the total municipal area at that time. Cerdá saw a steam engine on a visit to France and realized that transportation methods would be changing drastically and that a complete redesign of Barcelona was necessary for this new future.This is the same area as the photo above, but taken by Google Earth.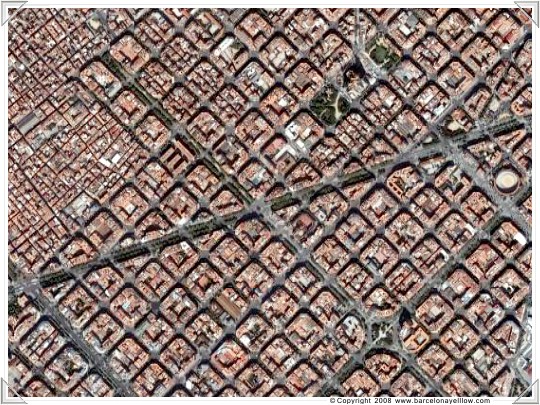 The original Cerda plan for Eixample. Open full size image of Cerda plan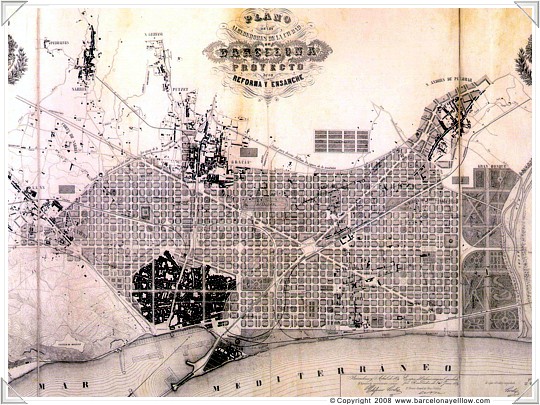 Casa Mila - La Pedrera (the quarry) on Passeig de Gracia is perhaps the most famous modernist building in the Eixample area of Barcelona. More photos of La Pedrera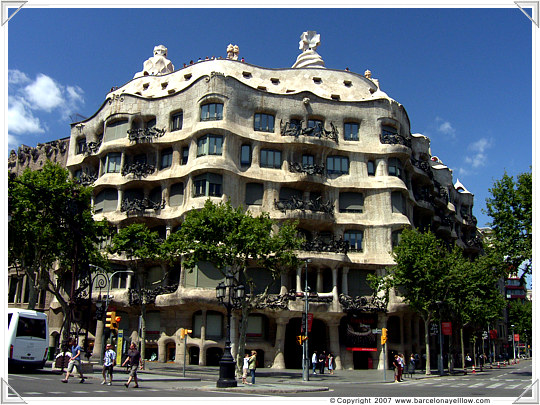 Early morning on the Passeig de Gracis( passage to Gracia.) This was originally a road through the fields to the nearby village of Gracia. If you look at the Cerda plan, you can see that Gracia was still a separate village from the city of Barcelona when the extension was planned.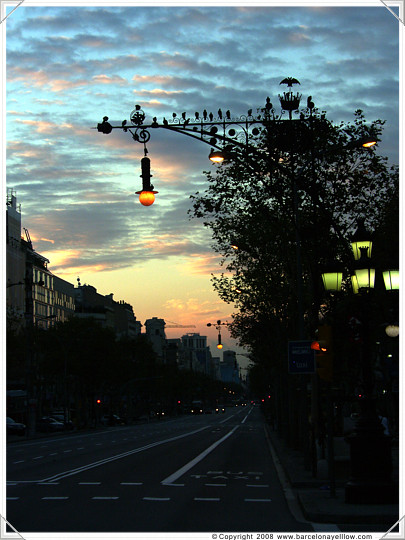 Many buildings in the Eixample have 'cupula' - domes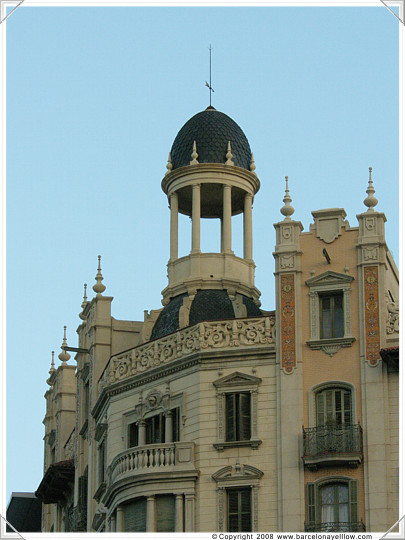 Cupula on 'Casa Lleó Morera' (only partially open to the public) on Passeig de Gracia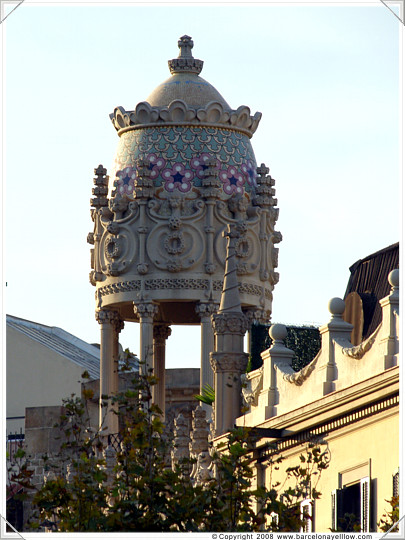 Typical corner building in Eixample area of Barcelona




Eixample area of Barcelona has many excellent hotels. This is Hotel Pau Claris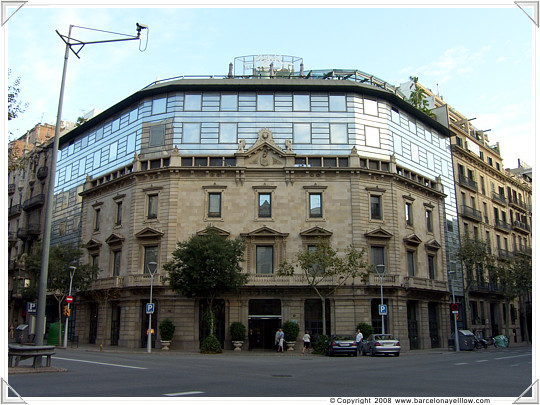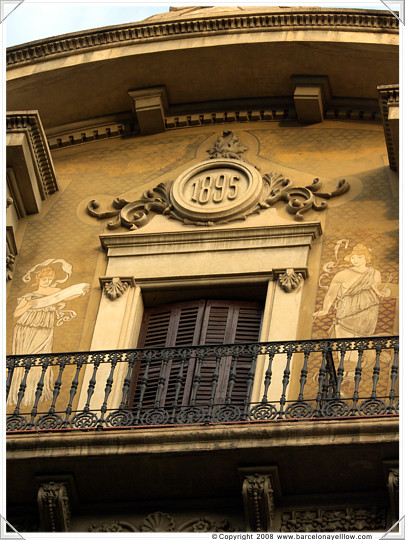 Doorway of Casa Mila by Gaudi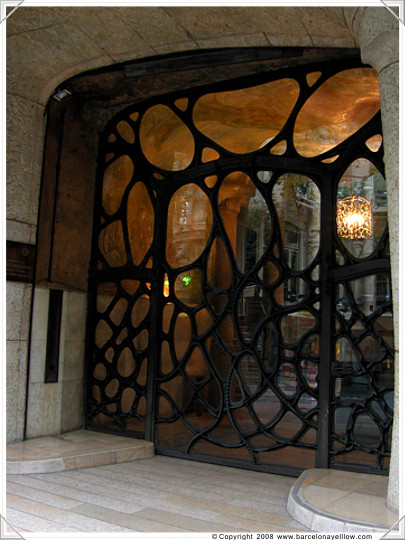 Before elevators were common, the best apartments were on the first floor and were often occupied by the owners of the building. This was the 'noble' floor and often had viewing galleries. The servants were relegated to the top floors.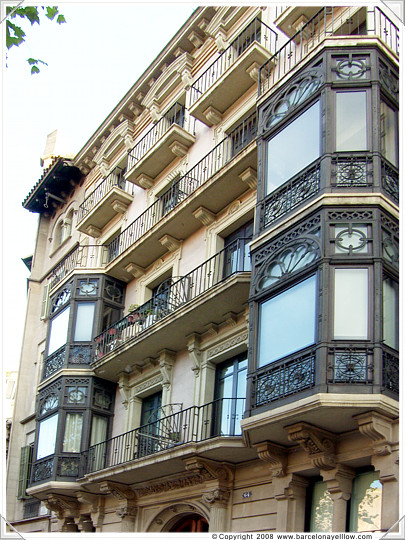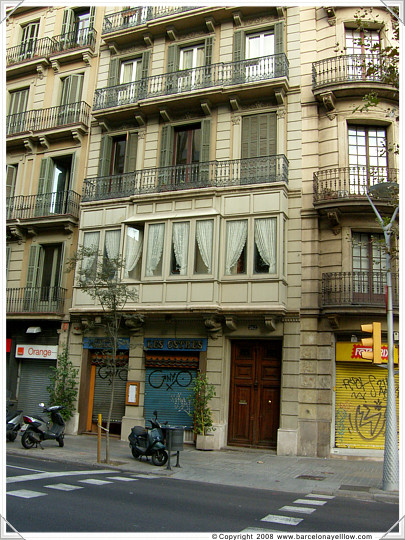 More pictures of Barcelona

© Copyright Barcelonayellow.com
All rights reserved
Do not copy text or images on this page without permission


Last Updated on Thursday, 12 April 2018 20:01