Luxury beach Hotel W Barcelona 'La Vela'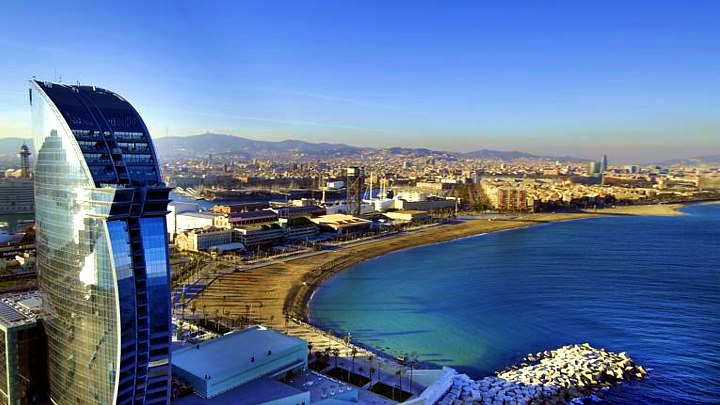 Barcelona Hotel W - La Vela

BOOK rooms Hotel W Barcelona

A new monumental glass sail has been a landmark on the shore of Barcelona since 2009. The official name is Hotel W, but in Barcelona it is best known by the local nickname 'La Vela.' With its sleek design, panoramic views of the Mediterranean Sea, and high class facilities amenities, the W Barcelona offers a sophisticated escape where style meets the sea.



Designed by world renowned Spanish/Catalan architect Ricardo Bofill this sail shaped structure has become Barcelona's top 5 star hotel with 26 floors and 476 rooms offering superb views of the Mediterranean sea and the Barcelona city and coastline.

All rooms feature contemporary design with smart bathrooms with rainfall showers.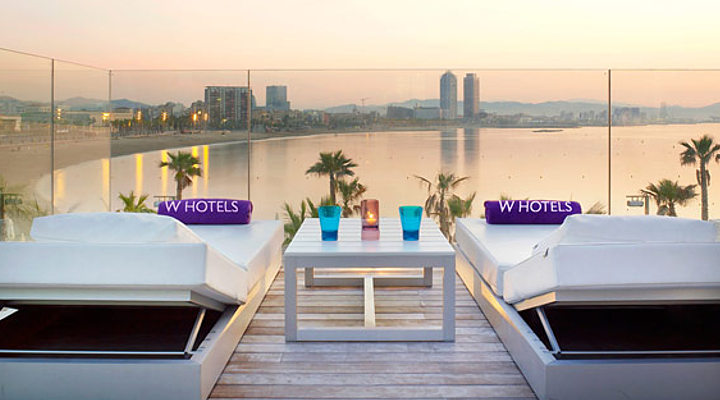 BOOK Hotel W Barcelona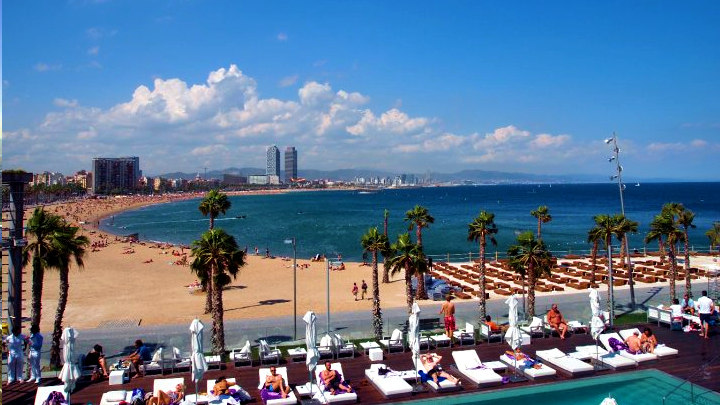 Rooms at W Barcelona have city and beach views or sea views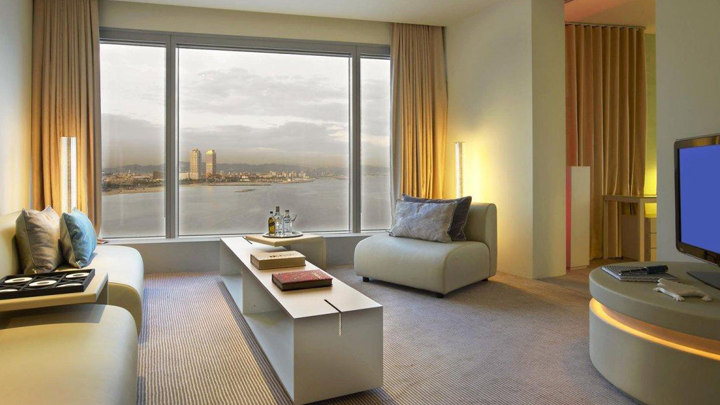 Aerial view of Hotel W Barcelona. The W location is at the southern tip of Barceloneta beach at the end of the new extended Barceloneta boardwalk. For dining the choices are Restaurant Wave or Restaurant Bravo 24 by Michelin-Star winner and acclaimed Catalan chef Carles Abellan.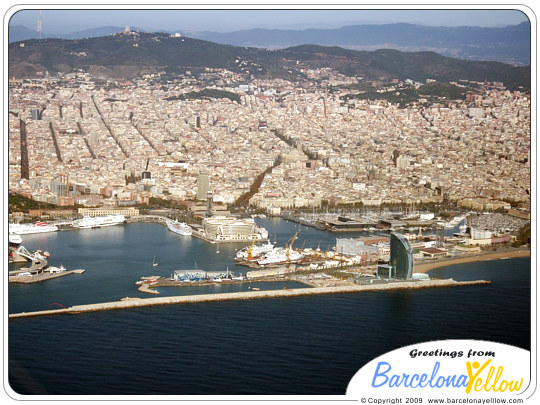 BOOK Hotel W Barcelona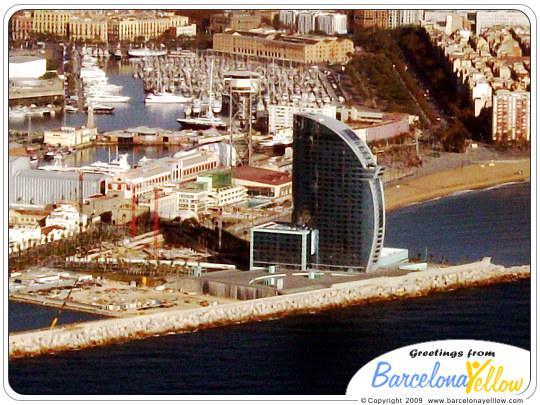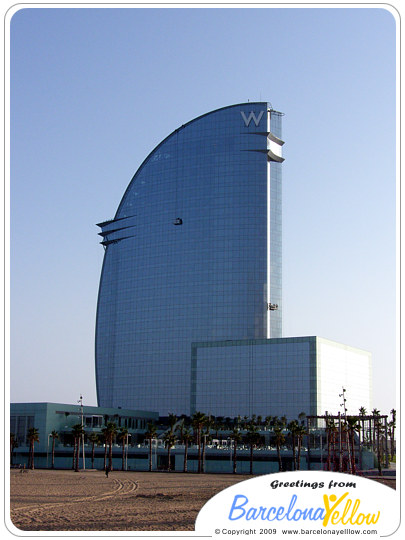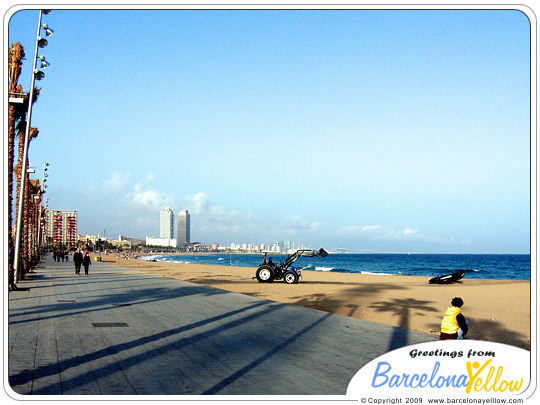 The new Barceloneta boardwalk gives skaters a new playground.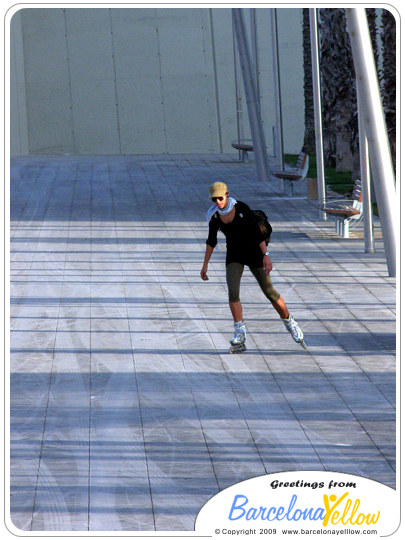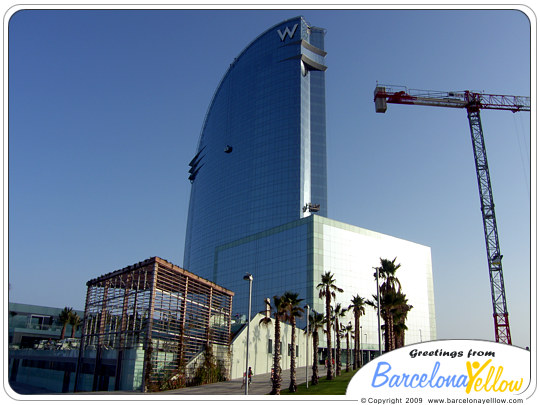 BOOK Hotel W Barcelona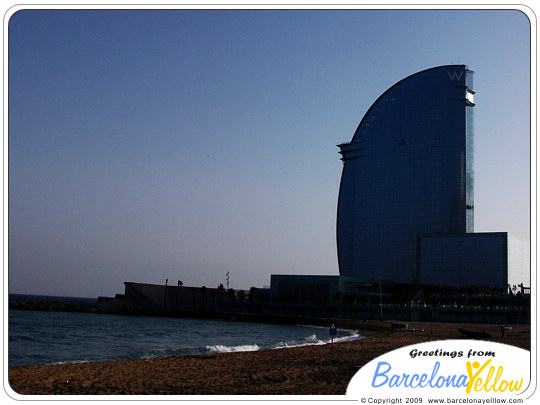 This striking tilted sculpture below on Barceloneta beach is a homage to the neighbourhood of Barceloneta. It is called "L'Estel ferit" in Catalan, which translates to "The Wounded Star" in English. The name in Spanish is "El lucero herido." It was created by German artist Rebecca Horn for the 1992 Olympic Games in Barcelona and is lit up from inside at night.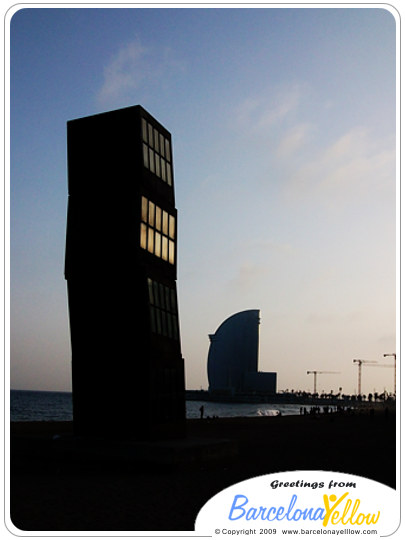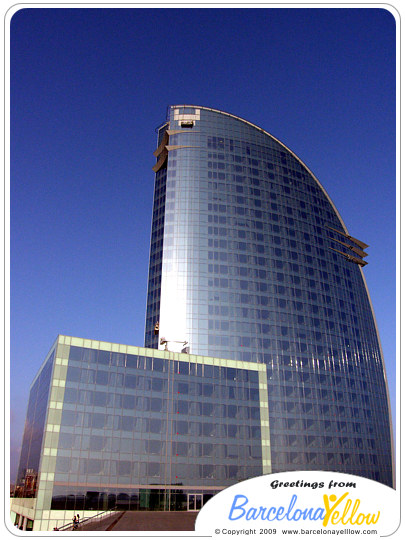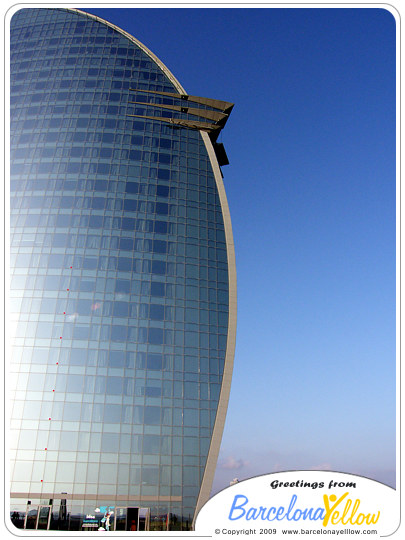 BOOK Hotel W Barcelona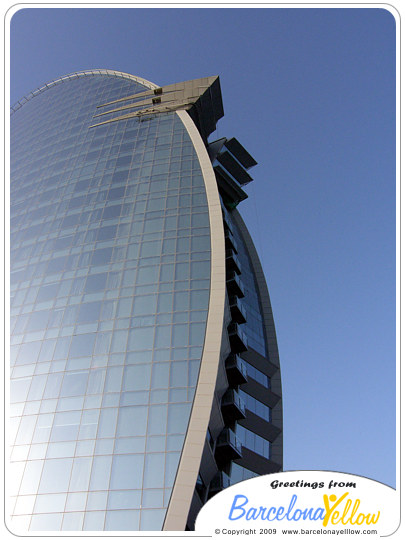 The 4 marble columns outside W Hotel are Ricardo Bofill's design signature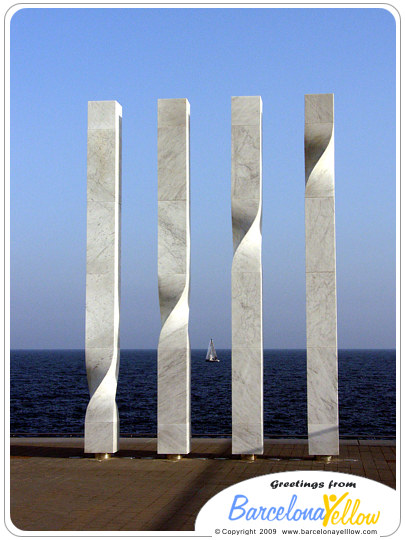 Barceloneta and Hotel W by night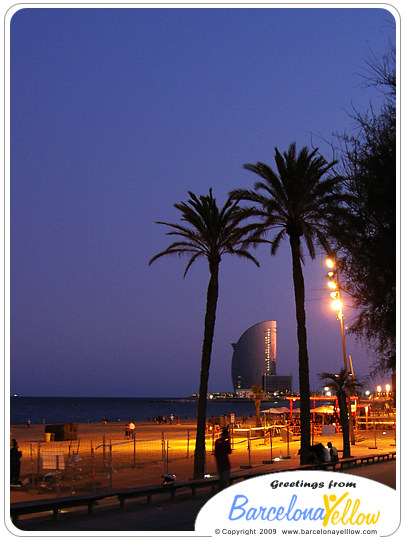 BOOK Hotel W Barcelona
More 5 star hotels in Barcelona
Best areas to stay in Barcelona
Top hotels Barcelona
Last Updated on Monday, 04 December 2023 12:10