Pictures Gaudi House museum in Park Güell
Pictures Gaudí museum Barcelona
Casa Rosada Parc Guell. Gaudí's last official residence in Barcelona, where he moved into in 1906 at the age of 54 and lived for nearly twenty years until his death, was in a pink house called 'Casa Rosada' in the Parc Güell.

The Parc Guell was a housing project designed by Gaudi so it was convenient for him to live there during the construction of Parc Guell. It is now the Gaudí House Museum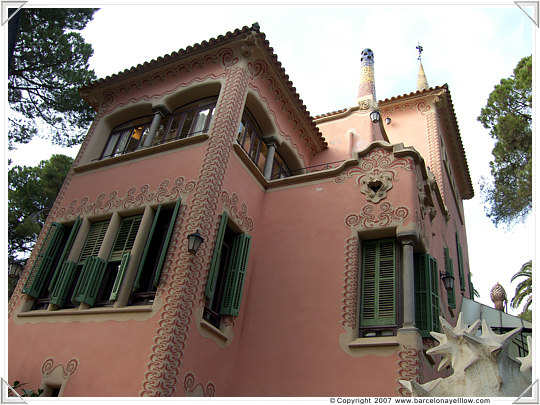 Antoni Gaudí's house in Park Guell is now the home of the Gaudí museum.

Gaudí did not design this house. It was built as a model home to showcase the original property project of 60 houses that later became Park Guell, when no houses were sold. When no-one was interested in buying houses at Park Guell, the owner of the project Eusepi Guell that Anton Gaudí buy the house and move in with his father and niece.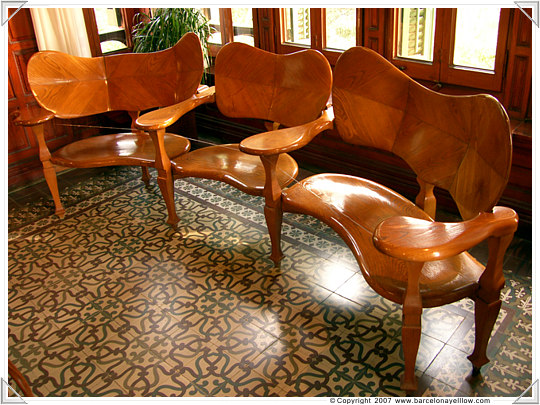 Gaudí's father died a year after moving in to Casa Rosada, and Gaudí's niece died 6 years later, but Gaudí lived here from 1906 until 1925 when he moved into his studio at the Sagrada Famila in the final year of his life. The Gaudí museum has a collection of furniture designed by Gaudí including his work desk and his bedroom which remains largely as it was, when he lived here.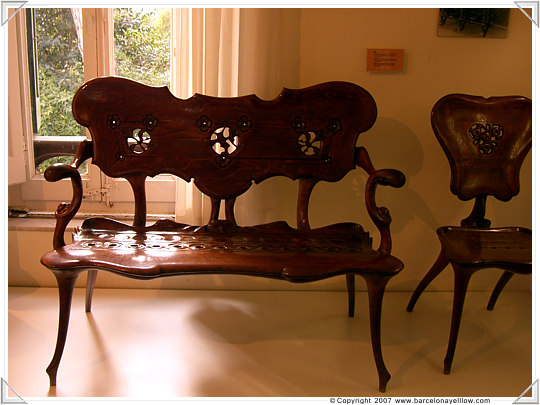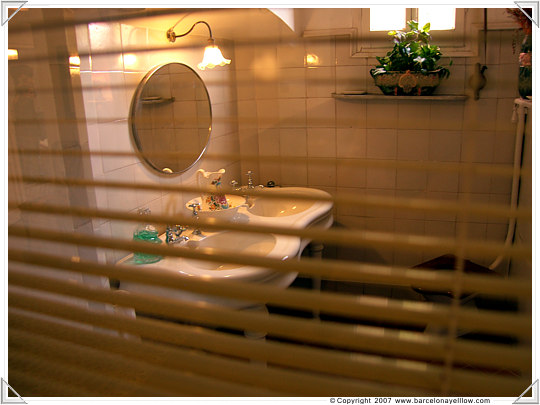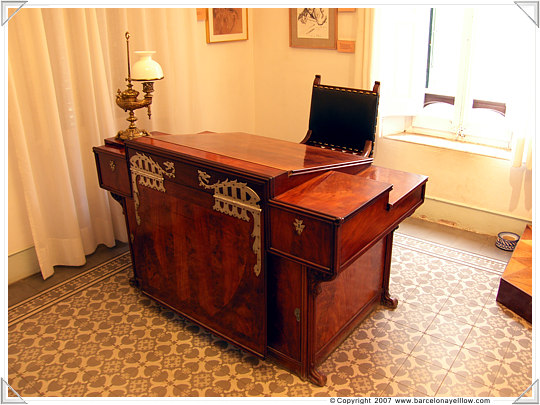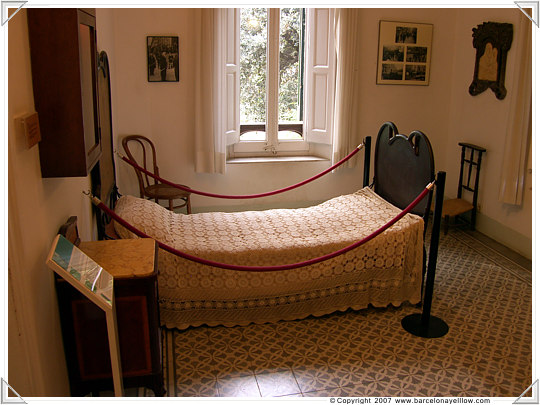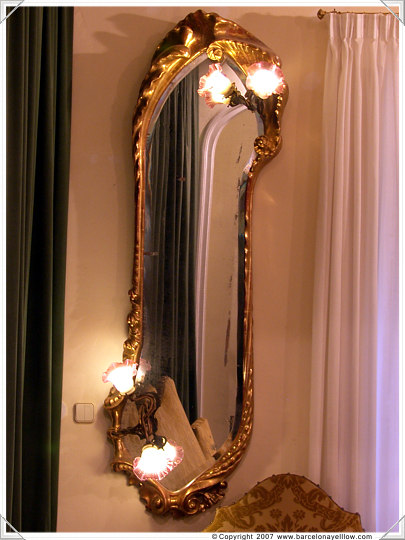 Antoni Gaudí's death mask was made by Joan Matamala, who was Gaudí's assistent. He extended the casting of the death mask to the whole head to be able to make a sculpture of Gaudí's face at the time of his death. When Joan Matamala remove the cast from the left part of the head, Gaudí's right eyelid stuck to the plaster a bit, despite the oil that had been applied to avoid this happening. When the mask was removed, Gaudí's eyelid opened and his blue pupil appeared. Those present said that it was as if he was sending his friends one last wink from beyond the grave.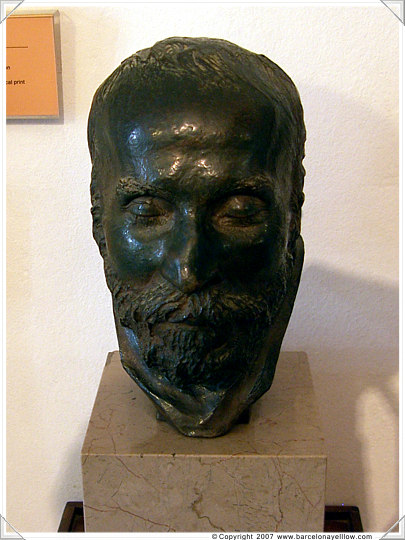 Tours of Barcelona
Pictures of Barcelona

© Copyright Barcelonayellow.com
Do not copy from this page without permission
All rights reserved


Last Updated on Friday, 23 November 2018 10:50