PICNIC! PICNIC! A Barcelona Picnic service for romantic couples and families.
PICNIC! PICNIC!

Barcelona Picnic service

PICNIC! PICNIC! is a an original luxury Barcelona Picnic service for families, friends and romantic couples.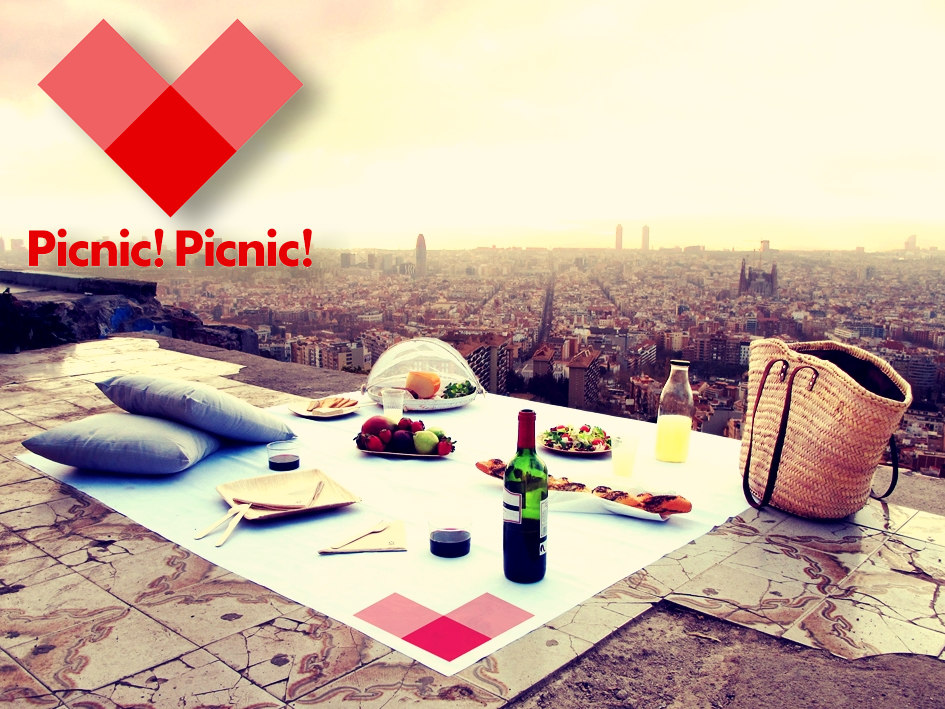 PICNIC! PICNIC! is a an innovative and luxury Barcelona Picnic service which includes everything you need to enjoy a delicious 'al fresco' picnic lunch so that you can take home an unforgettable and blissful memory from one of Barcelona's scenic spots where locals go to enjoy a meal outdoors in the warm Mediterranean sun.

We can help you find the perfect spot which could be under the shade of pinetrees, on soft green grass, at a sandy beach, in a modernist park or in one of the many other lovely places which Barcelona has to offer.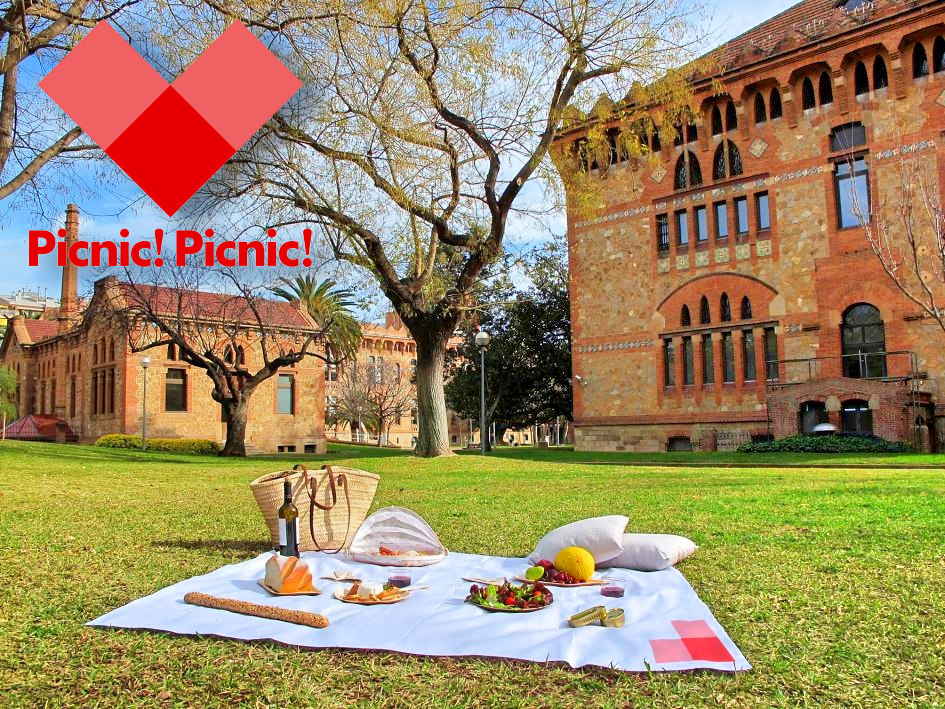 Barcelona has the perfect climate for picnics and PICNIC! PICNIC! is a perfect way to include some relaxing, quiet quality time for families with children in-between the excitement of sightseeing. And for couples both young and old is there anything more romantic than the intimacy of a picnic lunch together in Barcelona.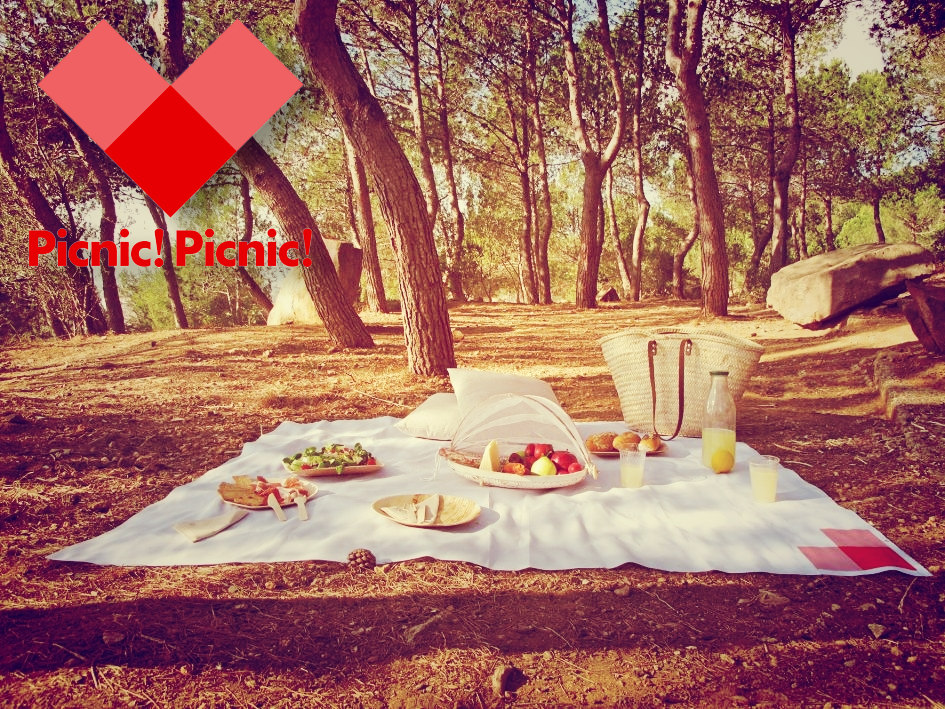 The Mediterranean is famous for its warm climate, its beautiful natural surroundings, the relaxed lifestyle and of course for the famous Mediterranean cuisine of Spain and Catalonia.

With a PICNIC! PICNIC! Experience in Barcelona, you can experience all four at once and enjoy a couple of hours of Mediterranean tranquility in beautiful green spaces and parks and beaches around the city while having a delicious picnic meal with market fresh local ingredients.

Leave the city bustle of traffic and crowds far behind you and enjoy lunch to the sounds of birdsong and breeze under the refreshing shade of a tree. Sound appealing? Here's how it can be done.

Many of Barcelona's popular sightseeing landmarks and museums have charming and peaceful green areas close by, like for example the many gardens and parks on Montjuic hill which are walking distances from sights like the Magic Fountain, the Miró Foundation, the Castell de Montjuic and the Olympic stadium. Even in the city itself there are many lovely small green spaces for locals and visitors alike to enjoy the outdoors.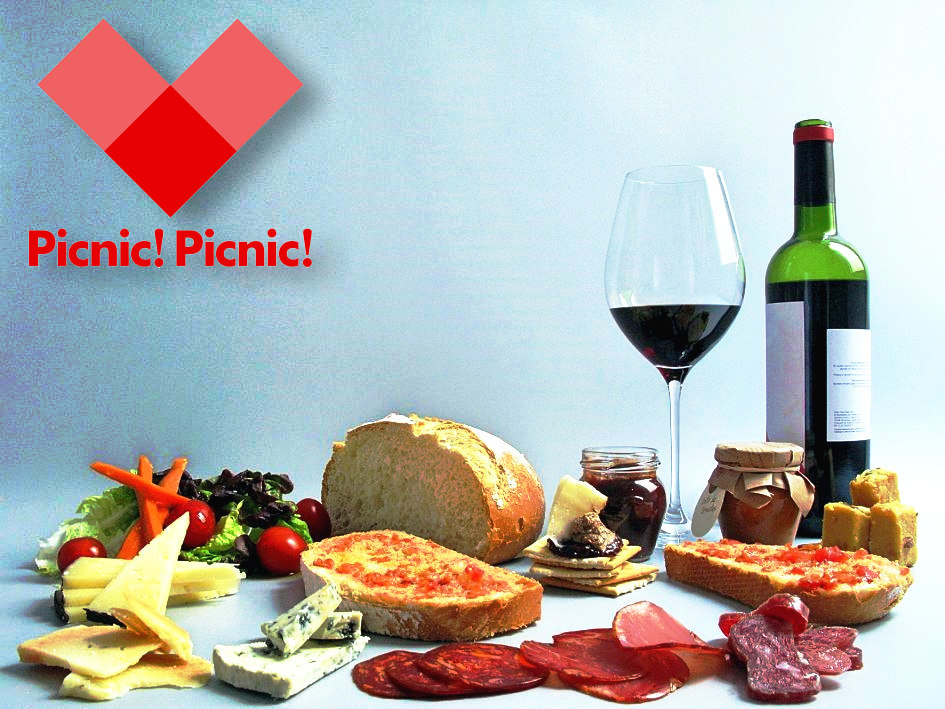 You will be surprised at how easy it is to find a tranquil and picturesque oasis in a busy city like Barcelona. We can help you find the best spots and help you with everything you need for a picnic, so you can see the attractions and then enjoy an old-fashioned picnic for lunch or early dinner!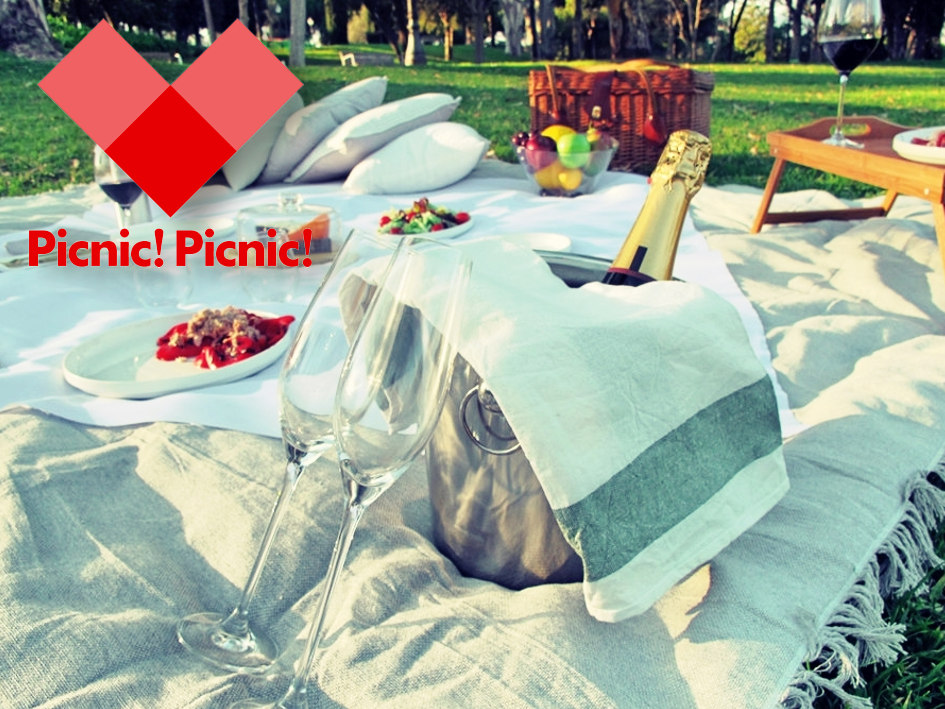 Barcelona's best picnic service, PICNIC! PICNIC! has over three years of experience helping tourists combine sightseeing with a lazy, relaxing, romantic and tranquil picnic experience.

Visit PICNIC! PICNIC! Barcelona's premier picnic service to find everything you need including of course delicious food for your 'al fresco' lunch in one of Barcelona's outdoor spaces.




PICNIC! PICNIC! Can deliver to a location of your choice like a park, a beach, garden, office, hotel or to your hotel, apartment or office address in Barcelona. Choose from a range of picnic packages and baskets from basic to luxury and choose your food.

How does PICNIC! PICNIC! work?

It's easy and fast to book and choose your PICNIC! PICNIC! experience. There are just 2 simple steps.

First Step. Choose your Picnic Basket and the number of people, the date, place and delivery place and time.

Second Step. Choose your Picnic Menu, which fills your basket with delicious food and drink of your choice.

That's all! Pay online and you are ready to PICNIC! PICNIC! We will deliver your basket to you or you can pick it up.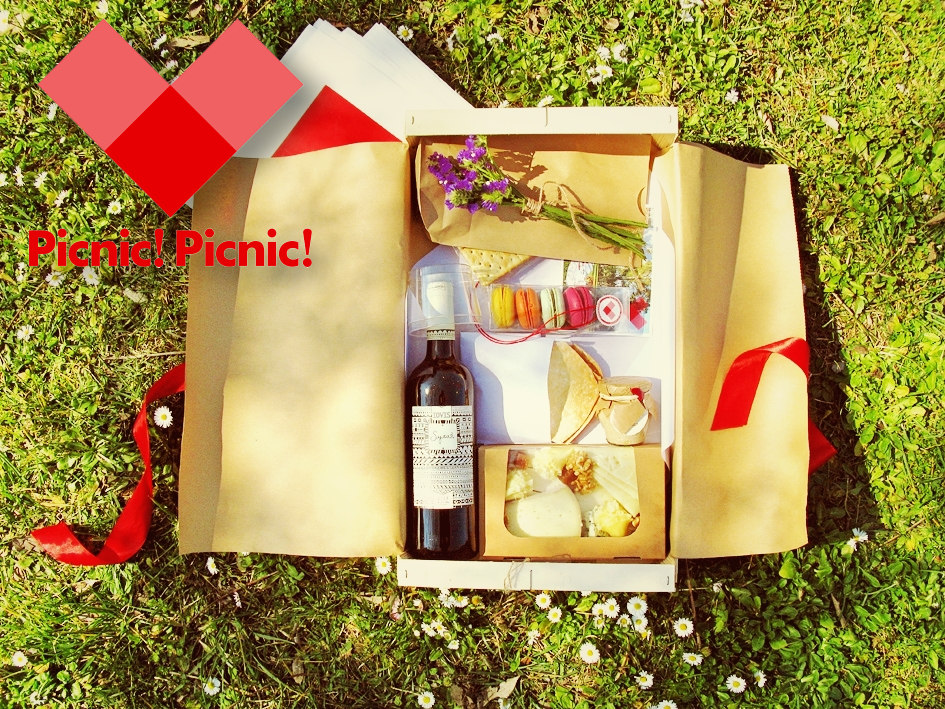 What are the differences between the Picnic Baskets? What do they include?


Grab & Go Picnic Basket

The Grab & Go Picnic Basket is light and easy to carry and has nothing to return.
Delivery: anywhere in Barcelona or pick-up at our pick-up points.
Return: No return necessary
Deposit: €0
Includes: a complimentary cotton bag with our shiny Picnic! heart. To see everything the pack includes, click here.


Plus Picnic Basket

The Plus Picnic Basket is a mix of comfort, style and freedom.
Delivery: anywhere in Barcelona or pick-up at our pick-up points.
Return: at our pick-up points.
Deposit: €30
Includes: kitchenware to return and disposable kitchenware, comfortable cushions, waterproof blanket, mosquito net, and complimentary Picnic! bag. To see everything the pack includes, click here.


Luxury Picnic Basket

Our Luxury Picnic Basket is for luxurious and stylish picnics and perfect for special occasions.
Delivery: Anywhere in Barcelona. We do all the work; we set it up and get it all ready for you. We will pick it up too, so that you don't have to 'lift a finger'
Return: We will pick it up too, so that you don't have to lift a finger.
Deposit: €100
Includes: This basket includes kitchenware and a full cutlery set, cushions, blankets, parasols etc so making your picnic a unique and unforgettable experience. Also includes 2 complimentary Picnic! bags. To see everything the pack includes, click here.


Custom Picnic Baskets

If you want to do something special… as a surprise, for a birthday, a proposal, or an anniversary then just get in touch with us and we'll help you make everything perfect for the special occasion. Or if you want to bring or buy your own food and drinks, then just order the picnic basket with us, no problem!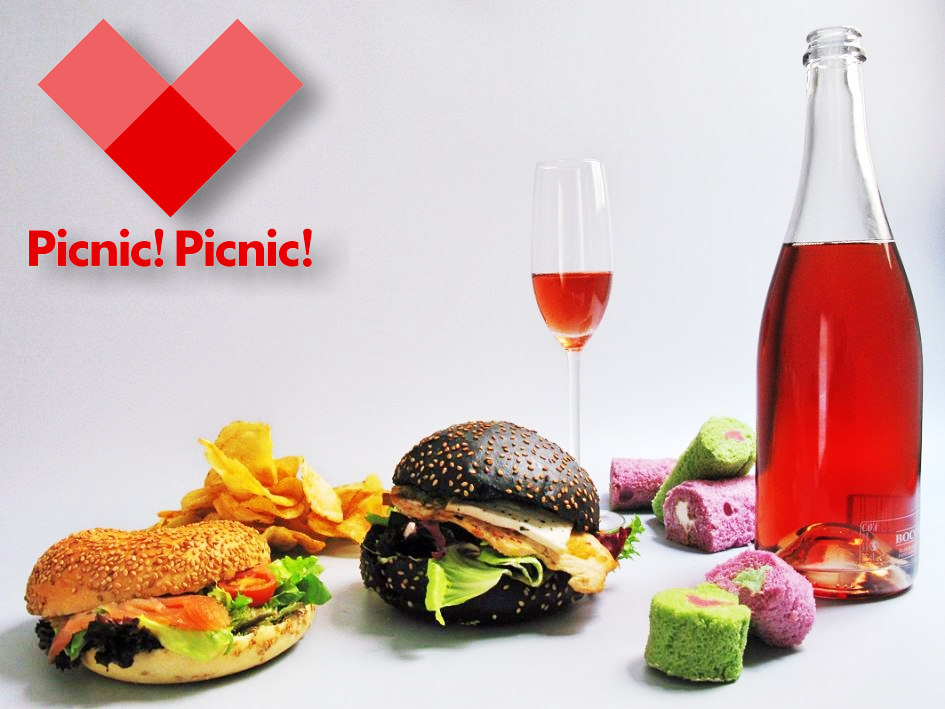 Do you have any more questions?
Contact PICNIC! PICNIC! Barcelona,
http://www.picnic-barcelona.com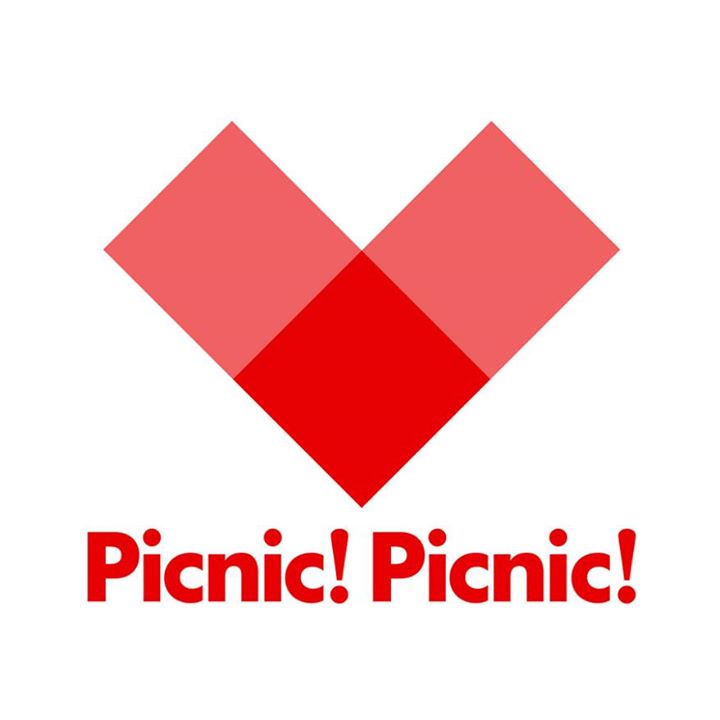 Last Updated on Monday, 30 July 2018 17:59