1929 Barcelona International Exposition
1929 Barcelona International Exposition

The 1929 Barcelona International Exposition (also called '1929 Barcelona Universal Exposition' or the 'Barcelona World Fair' was the second World Fair to be held in Barcelona, the first one being in 1888.

The 1929 Barcelona International Exposition was from 20th May 1929 to 15th January 1930 on Montjuïc hill

It covered an area of 118 hectares (291.58 acres) and cost an estimated 130 million pesetas ($25,083,921 in United States dollars).

Twenty European nations participated in the fair, including Germany, Britain, Belgium, Denmark, France, Hungary, Italy, Norway, Romania and Switzerland.

The 1929 World Fair in Barcelona brought extensive renovation of public spaces mostly around Plaça d'Espanya / Plaza Espanya.

Some of the structure and pavillions of the fair are still in use today including Palau Nacional de Catalunya, the Font màgica de Montjuïc, the Teatre Grec, Poble Espanyol Spanish Village, the Barcelona Olympic Stadium and the German pavillion by Bauhaus architect Ludwig Mies van der Rohe.


Map 1929 Barcelona International Exposition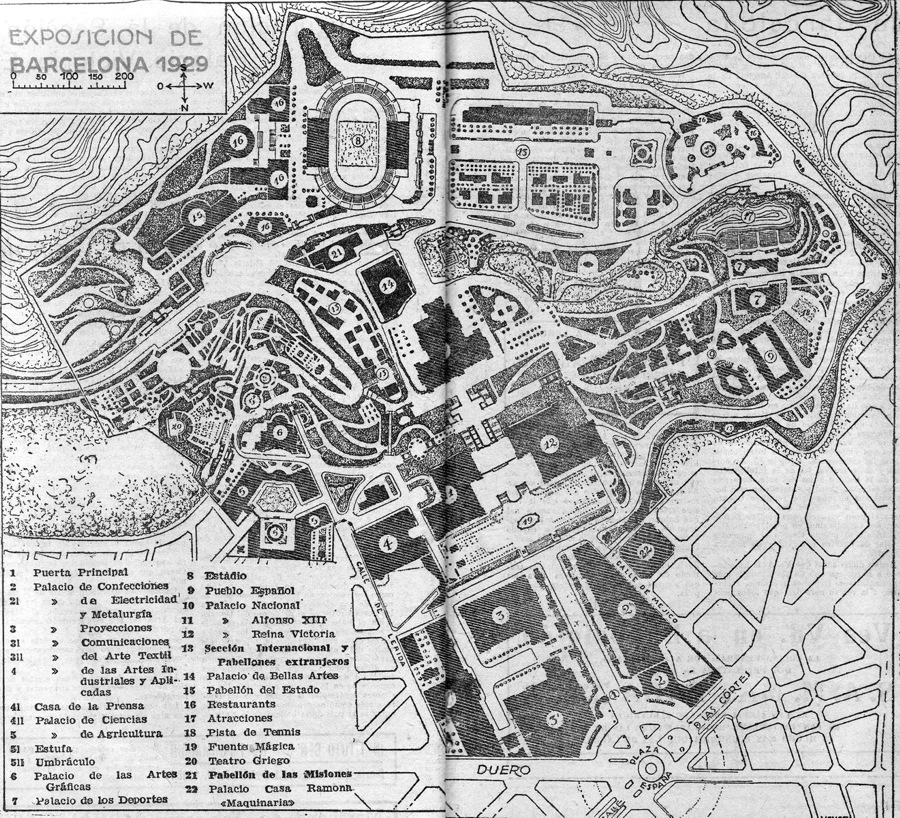 Hotels Plaza Espanya

© Copyright Barcelonayellow.com.
Do not copy from this page without permission
All rights reserved


Last Updated on Thursday, 13 June 2019 11:10