Hotels near ITMA 2023 in Fira Gran Via
Hotels near ITMA 2023 Barcelona
Best hotels near ITMA 2023 Textile & Garment Technology Exhibition in Barcelona

updated June 2023

Where to stay close to ITMA exhibition in Barcelona.

ITMA is at Fira Gran Via exhibition center. This is just outside Barcelona city center in a suburb of Barcelona called "Hospitalet de Llobregat" which is situated between Barcelona city center and Barcelona airport.

The Fira Gran Via is Barcelona's newest and biggest trade fair and exhibition area and it hosts many top Barcelona exhibitions including ITMA, Mobile World Congress and many others.

On this page you can find our local top tips for best hotels near Fira Gran Via. You can find more hotels near ITMA on the hotel map further down the page.


Renaissance Barcelona Fira Hotel ★★★★
BOOK Renaissance Barcelona Fira Hotel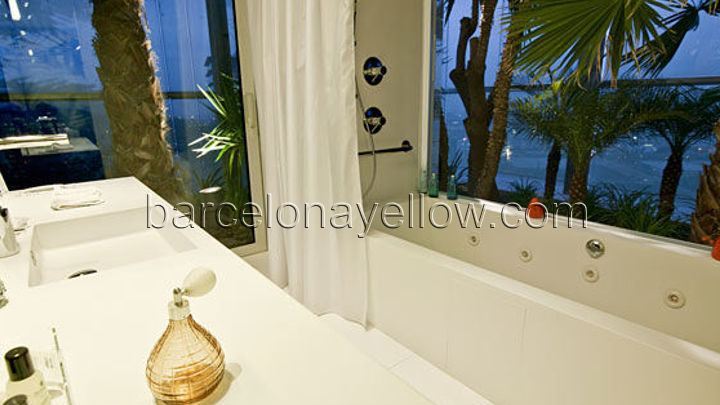 Renaissance Barcelona Fira Hotel 4 star hotel. Marriot Lifestyle hotel. Rated FABULOUS by guest reviews. Renaissance Barcelona Fira Hotel is a skyscraper hotel from 2011 with 26 floors on Plaça d'Europa in L'Hospitalet de Llobregat and close to the Fira Gran Via trade grounds. Apart from being near Fira Gran Via it is quite close to Barcelona city centre and has excellent facilities including a rooftop swimming pool and a restaurant with spectacular city views and lush vegetation simulating a vertical tropical garden. The Renaissance gets excellent reviews for cleanliness, attentive and friendly staff, a superb outdoor pool area city views and indoor pool among other facilities.
BOOK Renaissance Barcelona Fira Hotel




Hotel SB Plaza Europa ★★★★
BOOK Hotel SB Plaza Europa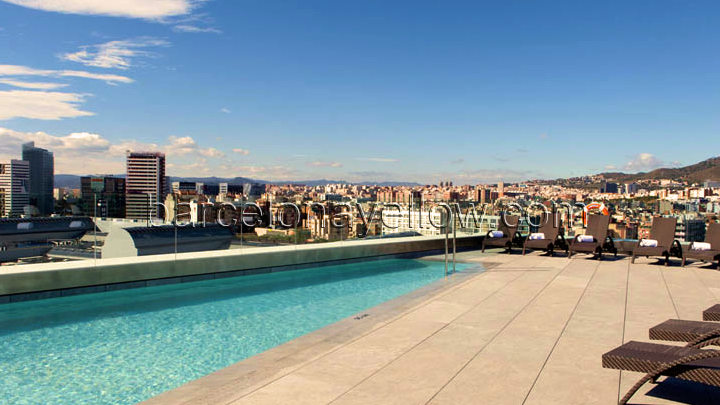 Hotel SB Plaza Europa. 4 star hotel. Rated VERY GOOD by guest reviews. Also walking distance from the Fira Gran Via is new 4 star hotel SB Plaza Europa with facitilies that include a business centre, free Wi-Fi, excellent rooftop pool and sun terrace with bar and city views and a big hotel library. Guests praise the lobby library, clean and big room was clean, spacious, good and free WIFI and overall very good value for money. Great choice of hotel near Barcelona's Gran Via exhibition area and airport and quite close to city centre.
BOOK Hotel SB Plaza Europa




Hotel Porta Fira ★★★★
BOOK Hotel Porta Fira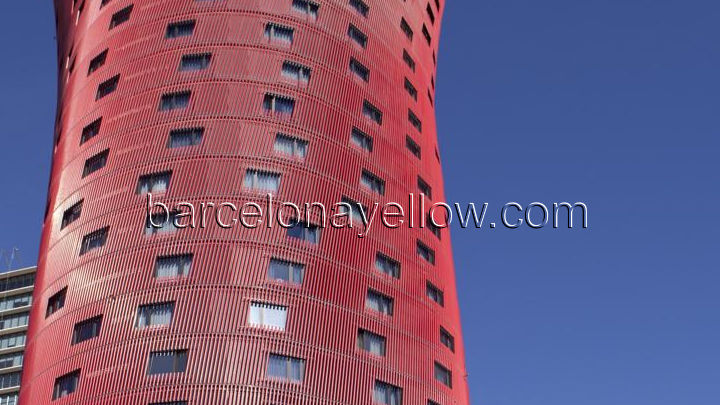 Hotel Porta Fira 4 star hotel. Rated FABULOUS by guest reviews. The Porta Fira is one of the best hotels overlooking the Barcelona Gran Via convention centre area.The Porta Fira is famous for a distinctive design and red colour. It has stylish minimalist rooms with flat-screen TV, free Wi-Fi and city views. Facilities include gym and sauna. This hotel is just a few minutes walk from metro station Europa- Fira L9 orange line, which connects directly to the airport and to Espanya metro in the city.
BOOK Hotel Porta Fira




Hotel Fira Congress ★★★★
BOOK Hotel Fira Congress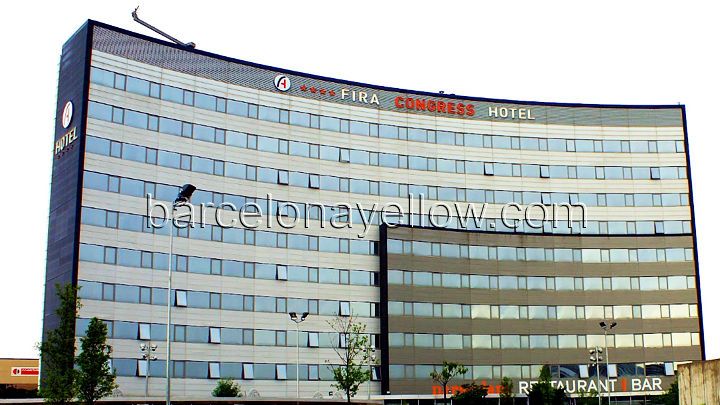 Hotel Fira Congress - 4 star hotel. Rated Very Good by guest reviews. New hotel opposite Fira Gran Via trade fair area with stylishrooms with satellite TV, rain-effect showers and free minibar.Facilities include restaurant, reading room, cafe, gym and spa, free Wi-Fi and Free 24h transfer to airport and Free transfer to city 4 times daily
BOOK Hotel Fira Congress



Map hotels Fira Gran Via exhibition area Barcelona
Open FULLSCREEN map hotels near Fira Gran Via trade show area
NH Barcelona Tower ★★★★★
BOOK NH Hotel Barcelona Tower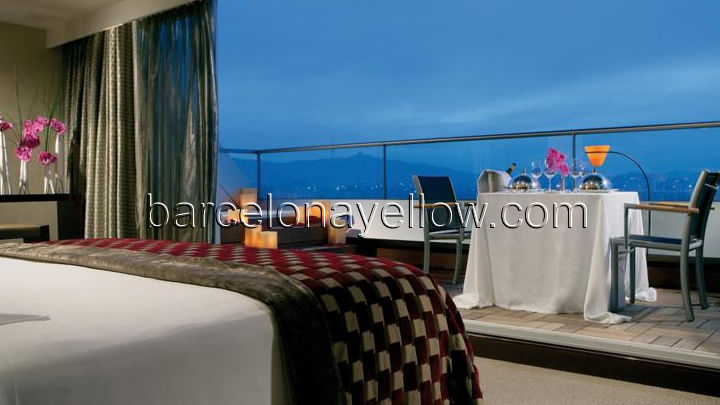 NH Collection Barcelona Tower (formerly Hesperia Tower) - 5 star hotel. Rated VERY GOOD by guest reviews. Futuristic designed tower hotel five minutes by car from Fira Gran Via trade fair. Luxurious rooms with spectacular city views. Facilities includes access toMetropolitan fitness center and 5,000 sqm convention centre.
BOOK NH Hotel Barcelona Tower




AC Hotel Som by Marriott ★★★★
BOOK AC Hotel Som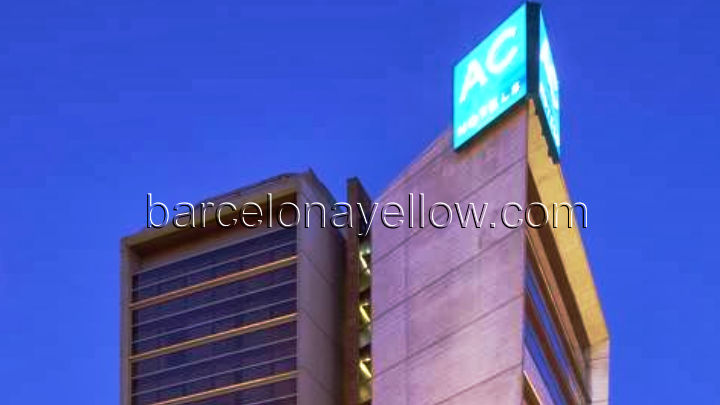 AC Hotel Som by Marriott 4 star hotel. A Marriot Lifestyle hotel. Rated VERY GOOD by guest reviews. Elegant new hotel just 5 minutes walk from Fira Gran Via exhibition centre.Modern rooms have flat-screen satellite TV and free miniba. Facilities include restaurant,lounge bar, 24-hour room service and fitness gym. Also Free Wi-Fi in public areas and Wi-Fi in rooms at extra cost
BOOK AC Hotel Som





Eurostars Lex ★★★★
BOOK Eurostars Lex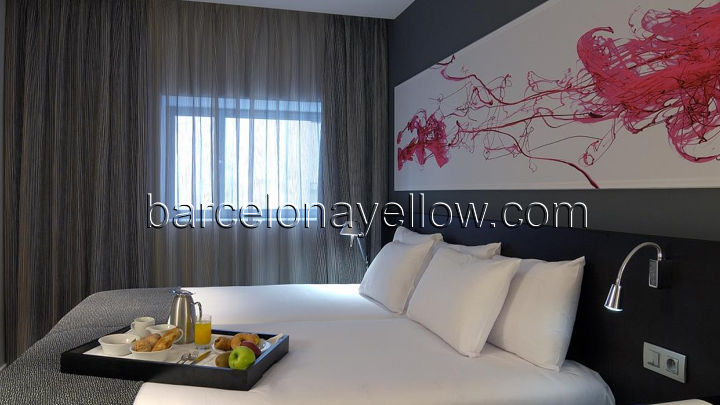 Eurostars Lex 4 star hotel. Rated Very Good by guest reviews. New business hotel 5 minutes by car from Fira Gran Via.Sound-proofed design rooms with flat screen satellite TV and Wi-Fi.Facilities include small gym and a lobby bar with room service.Meeting rooms available
BOOK Eurostars Lex



Related pages
How to get to Fira Gran Via trade fair area
Hotels near Fira Gran Via trade fair
Barcelona trade fair calendar
Barcelona events calendar
All Barcelona hotels
Tipping in Barcelona

© Copyright Barcelonayellow.com
All rights reserved.
Do not copy text or images on this page without permission


Last Updated on Monday, 15 August 2022 08:35