What's on Barcelona January
What's on in Barcelona January?

January is a lovely month to visit Barcelona. Christmas is not over in Spain until Kings' Day on 6th January, so until then you can enjoy the Christmas lights and some January sales shopping at the beginning of the new year.

On the 5th January in Barcelona don't miss the festive Christmas Three Kings parade in the evening from around 6.30pm.

The first festa major festival of the year in Barcelona is the Saint Anthony festival - Festa Major de Sant Antoni - which features processions, the Cursa Sant Antoni 10k run, a reggae festival and many wonderful Catalan traditions including correfoc fire-runs.

There are many great deals to be found at the January sales In Barcelona the January sales start on the 7th January after the Three Kings Day.

As usual there are many concerts at Barcelona's various music venus. A big concert in January 2023 is Justin Bieber at the Palau Sant Jordi arena.

There are world class FC Barcelona football matches and many other events.

Don't forget that you can go skiing near Barcelona and people who don't ski can experience snow in the Pyrenees Snow Day tour in Andorra near Barcelona

Please note that some attractions in January like the Magic Fountain, the Tibidabo amusement park and Barcelona cable cars can be closed on some days or weeks in January for annual maintenance.

To see more about what's on in Barcelona in January, visit our events calendar

Barcelona January events
10 things to do in Barcelona
Barcelona Tours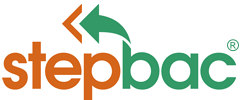 This page sponsored by the Stepbac method

The Stepbac method is a series of easy and clear self-help books which teach a simple method to change unhealthy lifestyle habits and take back control of daily health, well-being and happiness.

Available on Amazon now:

Stepbac from Smoking
Stepbac from Overeating
Stepbac from Smartphones

© Copyright Barcelonayellow.com
Do not copy from this page without permission
All rights reserved.


Last Updated on Saturday, 14 January 2023 11:28