Outlet Shopping Malls Barcelona 2019
Shopping Outlet malls Barcelona

Does Barcelona have outlet shopping malls and centers?

Yes Barcelona has two big outlet malls. They are called La Roca Outlet Village to the north of Barcelona - and Viladecans The Style Outlets which is to the south of Barcelona.

La Roca Outlet Village offers more high end designer brands and Viladecans The Style Outlets has a mix of brands.

La Roca Outlet Village is located 40 minutes north of Barcelona.

The Viladecans Style Outlets is located 20 minutes south of Barcelona.

Regular Barcelona shops and malls are closed on most Sundays in Barcelona, so La Roca outlet mall is a great shopping option for Sunday shopping in Barcelona.

La Roca Village is open all week including Sundays. Viladecans The Style Outlets is open Monday to Saturday. both have shuttle bus connections from Barcelona city center. Read more about these malls below

Updated October 2019


La Roca Village Outlet Barcelona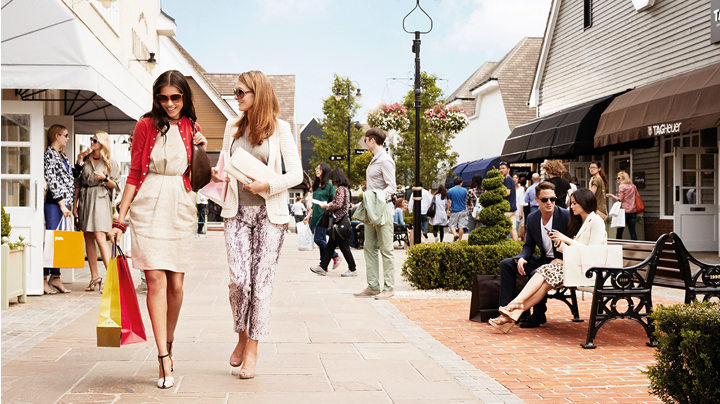 La Roca Village is an luxury outlet shopping mall in Barcelona. La Roca is a factory outlet shopping mall in Barcelona that offers leading Spanish & international luxury design fashion and lifestyle brands with savings of up to 60% all year round on designer brands such as:
Asics, Hugo Boss, Furla, Hackett, Karen Millen, Montblanc, Pinko, Sandro, The North Face, Timberland, Tumi, Zadig & Voltaire and Zwilling and many more.

La Roca Village is one of the Collection of nine Chic Outlet Shopping® Villages by Value Retail, who specialise in luxury outlet shopping destinations.

Where is La Roca Village outlet mall? La Roca Village is located 30 minutes from both Barcelona and Girona by car or bus. La Roca Village is on Exit 12 'Cardedeu' on the AP7 (A7) highway near the village of Santa Agnès de Malanyanes and actually located parallel to the AP7 autopista highway.

You can visit La Roca Outlet village by shuttle bus from Barcelona's central square Plaza Catulunya.

La Roca is open all week including Sundays.


Travel to La Roca Village in style with the Shopping Express®
Open seven days a week, you can travel to the Village in style with the Shopping Express®, the Village's dedicated coach service.

Offering frequent daily services from central Barcelona, the service offers a speedy, stress-free journey to the Village.

Plus, when you travel you'll receive a VIP Card for a 10% saving on the Village price in participating boutiques at La Roca Village.

Book your tickets HERE and enjoy 10% off


La Roca Village Opening Times

Summer: (12 June – 13 September)
Monday to Sunday, 10.00 to 22.00

Winter: (14 September – 11 June)
Monday to Sunday, 10.00 to 21.00

La Roca Village is closed on 11 September and 25–26 December.

Christmas and New Year's Eve:
La Roca Village will close at 19.00 on 24 and 31 December.

The restaurants and cafés at La Roca Village open one hour before the boutiques open.

Bus tickets to La Roca
How to get to La Roca Villlage
Roca Village map stores

Article continues under ads:



Viladecans The Style Outlets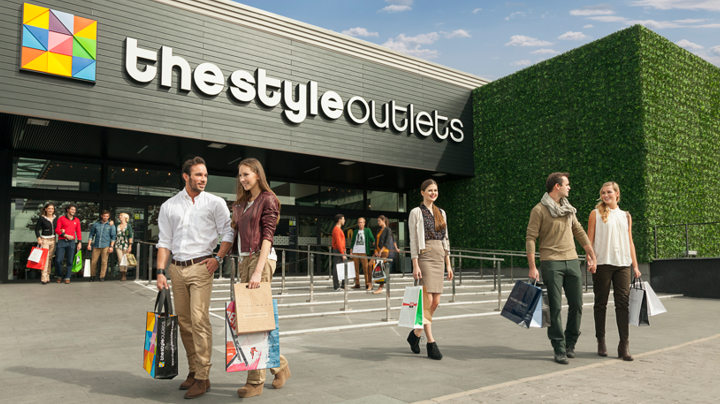 Viladecans The Style Outlets New outlet mall Barcelona with around 130 popular fashion brand outlet shops and restaurants in Viladecans. Where is Viladecans The Style Outlets? It is just south of Barcelona in an area called Can'Alemany de Viladecans located 15km south of Barcelona city centre by the C-32 motorway.

Viladecans The Style Outlets is an open-air outlet mall featuring stylish landscaped gardens and fountains and 1700 parking places. Free Wi-Fi available.

No shuttle bus service available.

Open Monday to Saturday from 10am to 10pm

How to get to Viladecans The Style Outlets
List brands Viladecans The Style Outlet

Other outlet stores
Lefties
Lefties Barcelona. Lefties was originally created in 2008 as a Zara outlet store, but now Lefties also sells its own fashion collections at economy prices. Lefties ( the name comes from the word leftovers) is still partially an outlet shop for Zara with great bargains for leftovers and out of season wear from Zara, Oysho, TRF, Pull & Bear, Mango, Bershka and other stores in the Inditex group of fashion stores.
Lefties stores Barcelona



Outlet fairs Barcelona
Barcelona has an outlet fair in May called Radical Market! which takes place in May in Barcelona



Related pages:
Shopping guide Barcelona
Passeig de Gracia shopping street
Designer shops Barcelona
Where to shop in Barcelona
La Roca outlet village Barcelona
Viladecans - The Style Outlets - outlet mall
Bus tickets to La Roca

© Copyright Barcelonayellow.com
Do not copy from this page without permission.
All rights reserved


Last Updated on Thursday, 24 October 2019 11:56