Barcelona cable cars & funicular mountain trains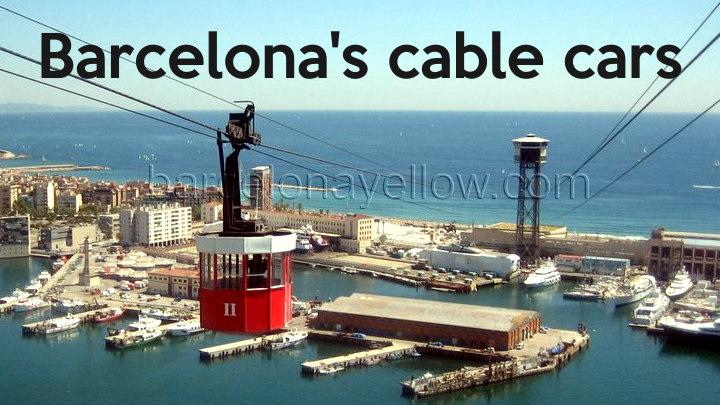 Barcelona cable cars
Barcelona has 2 cable cars and 3 mountain trains (called funiculars) Most are on Barcelona's two biggest hills which are called Montjuic hill and Tibidabo hill.

Both are fun to visit for the spectacular city views. A mountain funicular train is designed for short and steep hills. It usually has a top station and a base station.

It has two passenger carriages which are pulled or lower on a slope by the same cable which loops over a pulley wheel at the top station.

Updated April 2023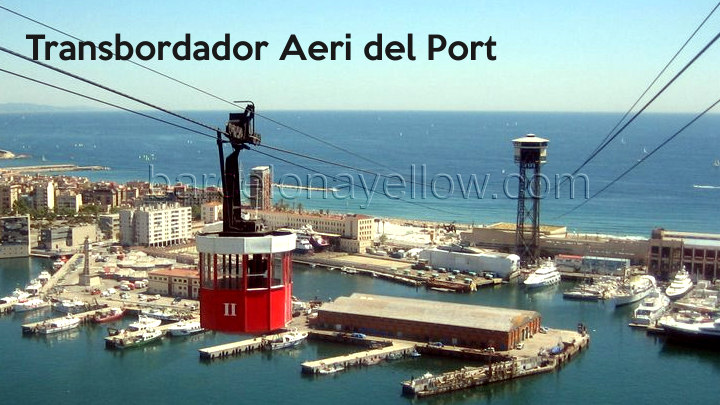 Barcelona harbour cable car
Name:
Transbordador Aeri del Port - port cable car

Colour:
Red/white cabins

Route:
To / from Montjuic hill crossing Barcelona Port Vell harbour from San Sebastia beach

Ticket price 2023:

Single one way €12.50. Return ticket €20
Buy Tickets

Information:
The "Transbordador Aeri del Port" is a spectacular ride with stunning views of all Barcelona in a cable car ride that takes you across the harbour of Barcelona to and from from Montjuic hill, to San Sebastian beach near Barceloneta beach. It opened on 11th November 1931 and at the top of the cable car tower on the beach there is an gourmet restaurant called Torre de Alta Mar. You can buy tickets at the port cable car end stations

Barcelona harbor cable car
Pictures port cable car

Article continues under ads:





Barcelona cable car on Montjuic hill
Name:
Telefèric de Montjuïc - Montjuic cable car

Colour:
Silver cabins

Ticket price 2023:
Adult return ticket €13.50
Buy Tickets Teleferic de Montjuic

Route:
On Montjuic hill. This cable car starts halfway up Montjuic hill and ends at the former military fort at top of Montjuic

Information:
This Montjuic cable car connects with the funicular mountain train from Parallel metro station (see below) and ends at the former military fort called Castell de Montjuic, where many cultural activities take place throughout the year and where you can enjoy great city views and coastal views. You can buy tickets at the cable car end stations.

Montjuic hill cable car
Pictures Montjuic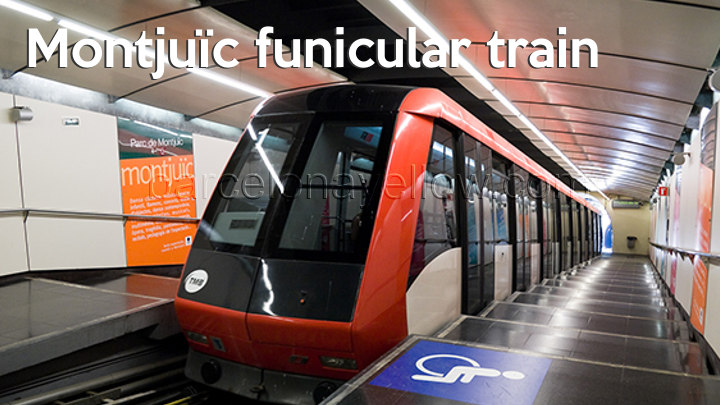 Montjuic hill funicular train
Name:
Funicular de Montjuïc - funicular railway that goes halfway up Montjuic

Route:
To/from Parallel metro to bottom of Montuic cable car

Information:
The Funicular of Montjuïc is a convenient way to get up part of the way up Montjuic mountain. The journey starts at the Parallel metro station (Lines 2 and 3) and takes 2 minutes. You will arrive very close to the Olympic installations of Palau Sant Jordi arena, the Olympic stadium, the Barcelona Olympic pools, the Miró museum and many other attractions and parks. You can buy tickets at the Parallel metro station.

Montjuic funicular train
Photos Montjuic hill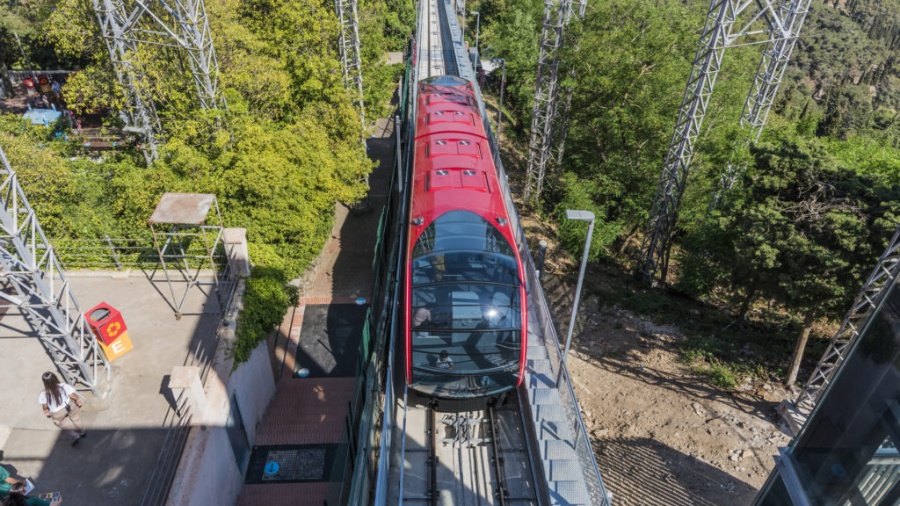 Mountain train to Tibidabo hill
(out of service)
Name: Funicular del Tibidabo - funicular railway to top of Tibidabo
Route: To/from the Plaça del Doctor Andreu at end of Avinguda Tibidabo to Tibidabo theme park.

The Funicular de Tibidabo mountain train to the Tibidabo amusement park is out of service until 2020 for renovation. It will be replaced by a newer and more modern version in 2020.
The vintage blue tram Tramvia Blau that went to the base station of the Funicular de Tibidabo is also out of service. There will be a replacement bus service to take visitors to the Tibidabo theme park, and the Sagrat Cor church where one can enjoy magnificent views of Barcelona city, its coastline and the valleys beyond the city.

Funicular train to Tibidabo hill
Pictures Tibidabo hill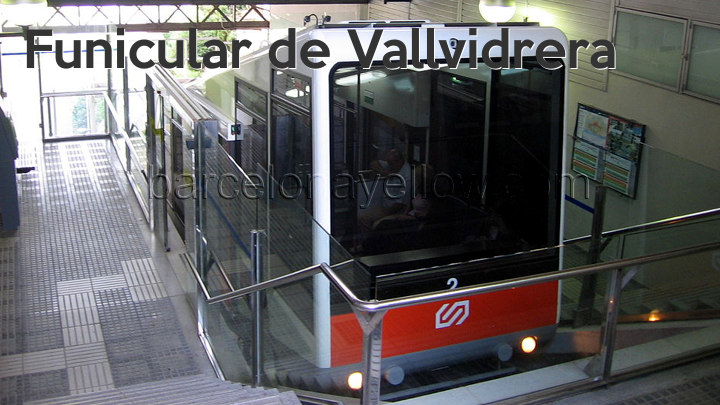 Funicular train to Vallvidrera village
Name: Funicular de Vallvidrera - funicular railway to Vallvidrera village
Route: To/from 'Peu de Funicular' station to top of line at Vallvidrera
This is a mostly a commuter funicular train, but can also be used by visitors to get to the village of Vallvidrera, which has quite close to attractions like Collserola park, Collserola tower and Tibadabo amusement park
Funicular train to Vallvidrera

Please note that the cable cars and mountain trains usually close for 2 weeks annual maintenance in Jan or Feb every year.

© Copyright Barcelonayellow.com
Do not copy any text on this page without permission
All rights reserved.
Last Updated on Thursday, 02 November 2023 16:11