Pictures Easter processions Cofradia 15+1
Easter processions Hospitalet near Barcelona

Cofradia 15+1 Easter processions in Hospitalet near Barcelona.

There are impressive Easter processions near Barcelona in the suburb of Barcelona called Hospitalet de Llobregat, which can be reached by metro on blue L5. It was here in Hospitalet in 1977 that a band of homesick Andalusians were watching the fabulous Easter processions in Sevilla on TV.

They missed the wonderful processions of southern Spain so much that they decided to start their own processions in Barcelona.

They formed "ACA - Asociación Cultural Andaluza Cofradía 15 +" - the brotherhood Cofradía 15+1. The number 15 represents the number of original organisers and the number 1 was added later to symbolise the town of Hospitalet.

Things to do Easter Barcelona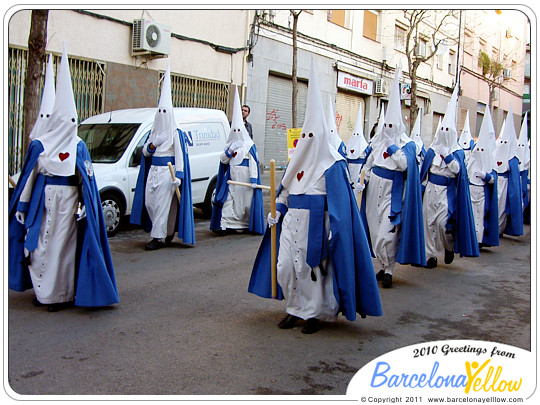 Cofradia 15+1 is the only cofradia in all Spain that organises all six Easter "paso" processions to mark the death and resurrection of Christ.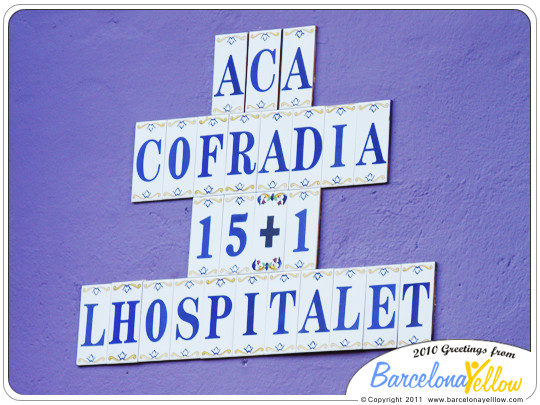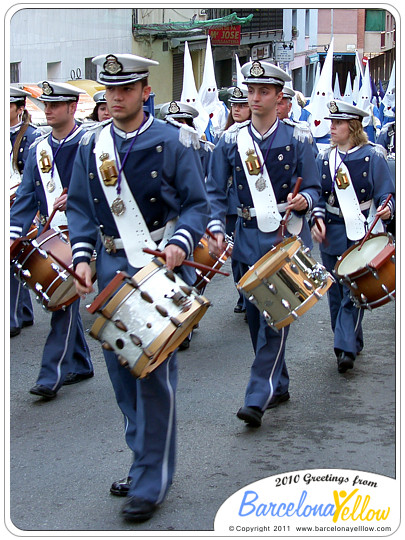 The Cofradia 15+1 is unique because their Easter processions are completely secular and have no church involvement.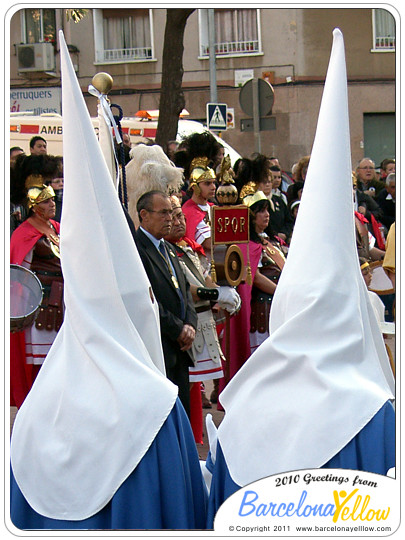 Around one million people usually follow the six Cofradia 15+1 Easter processions.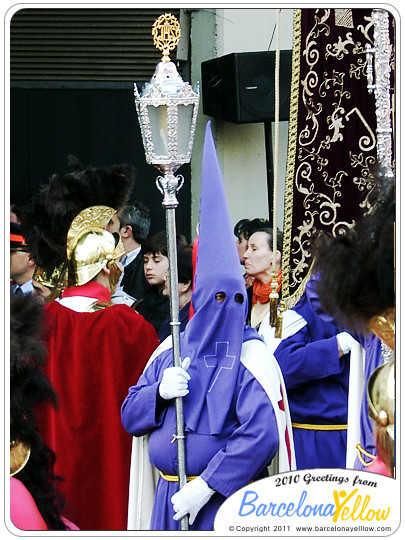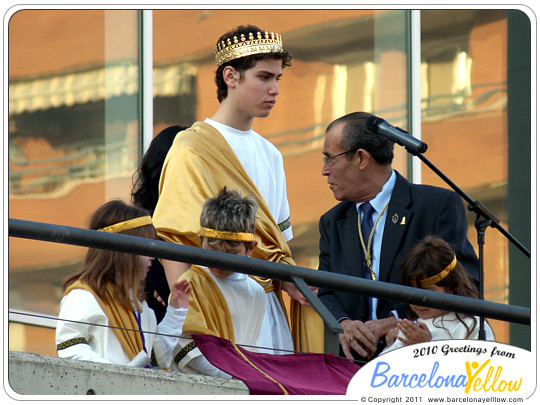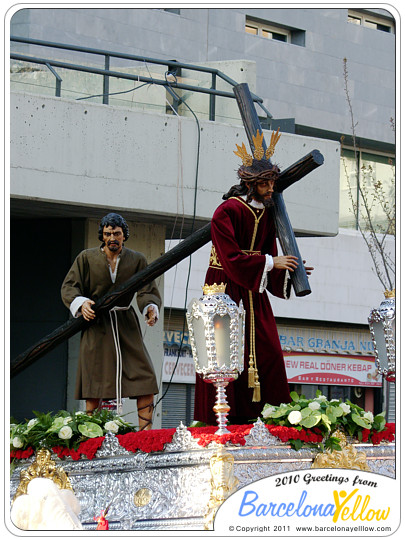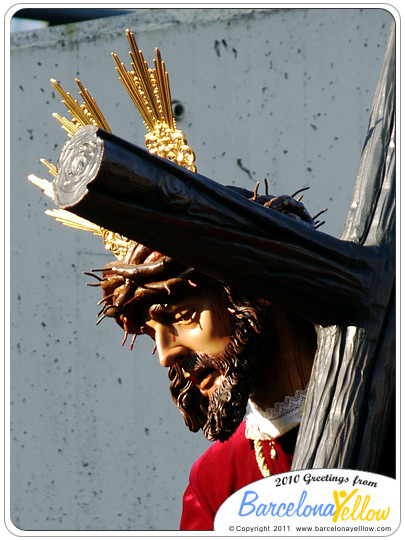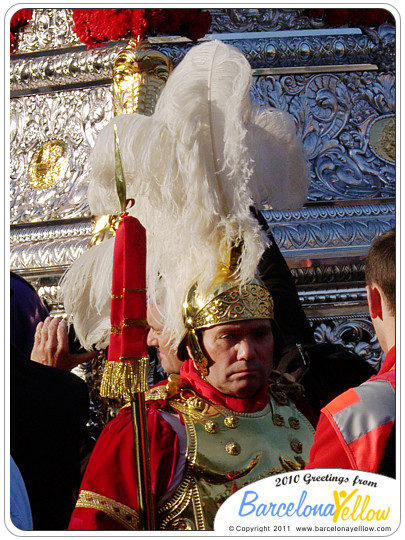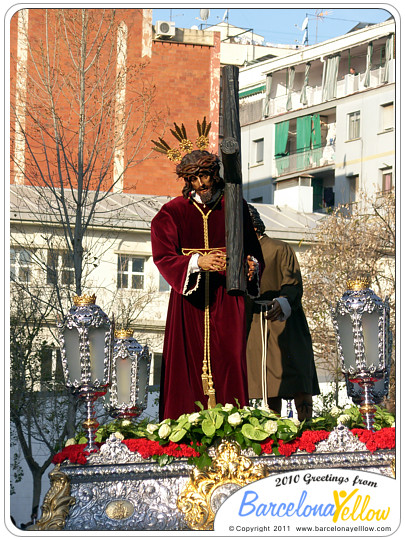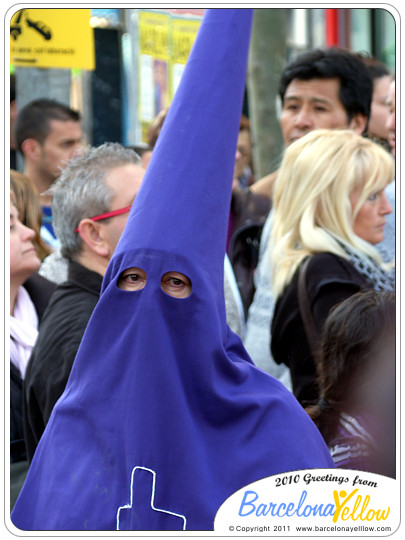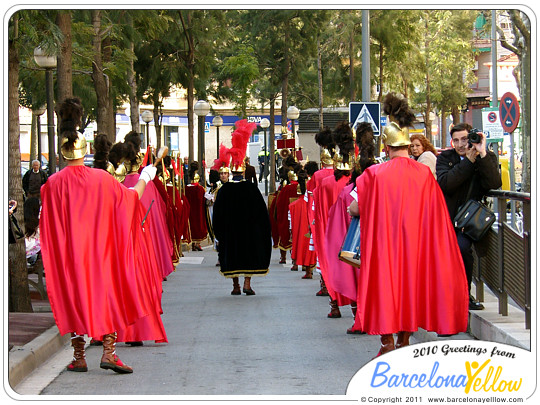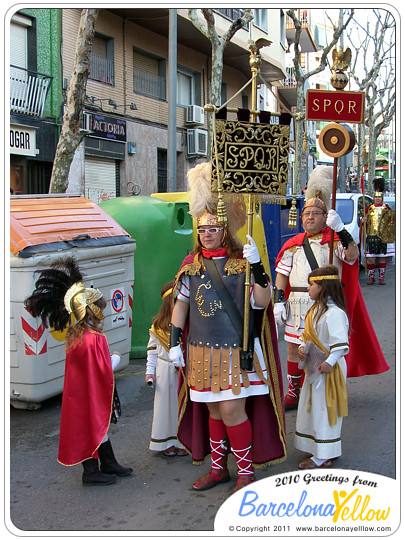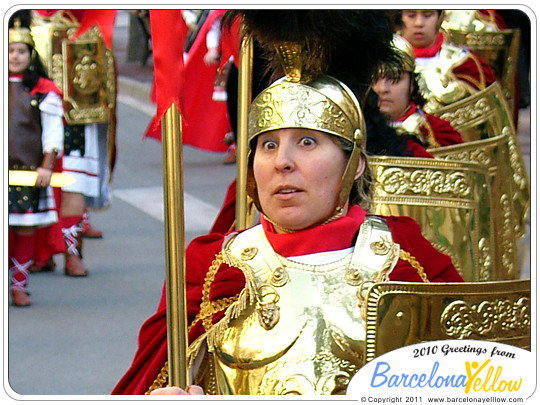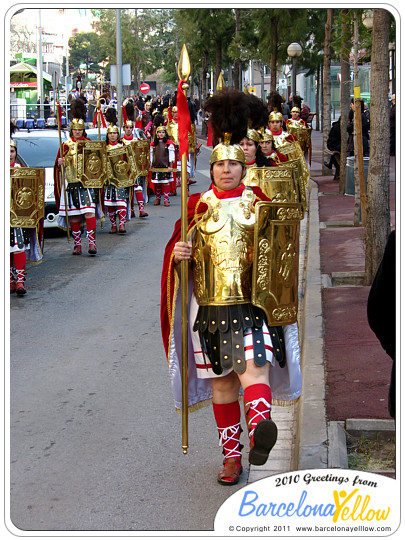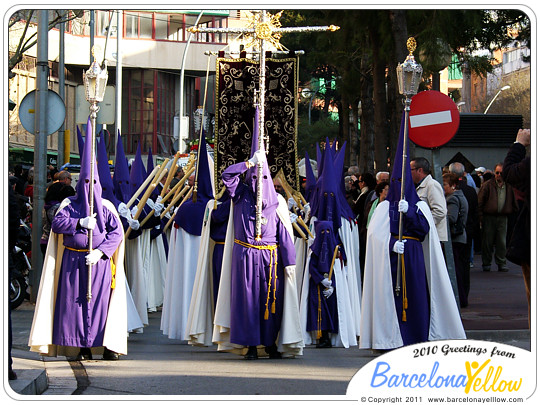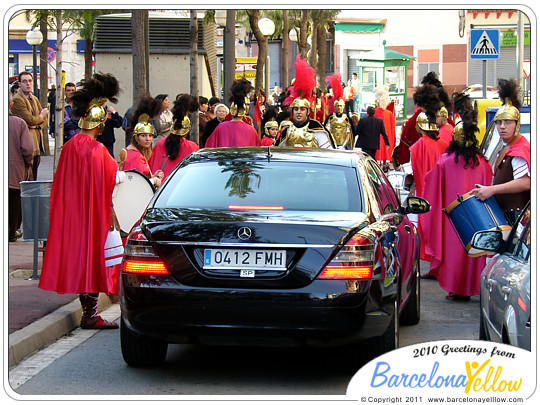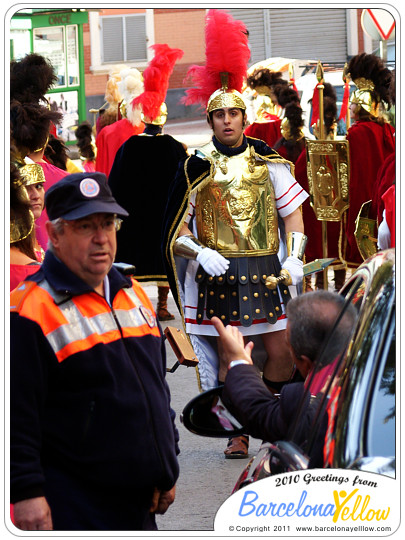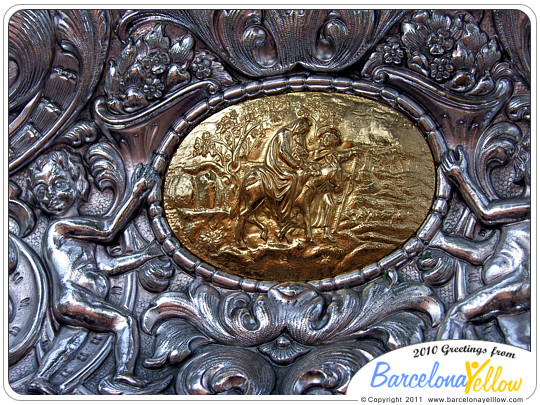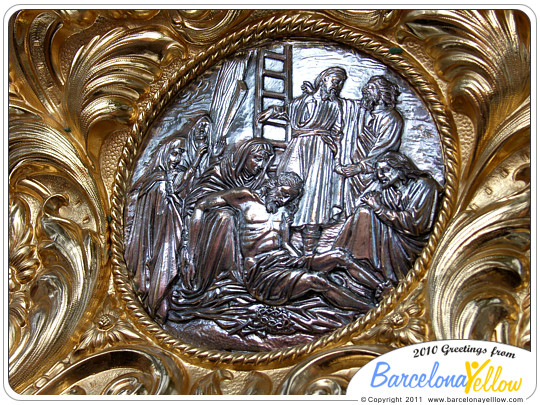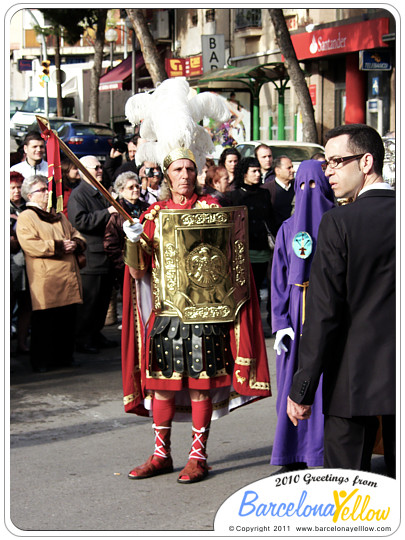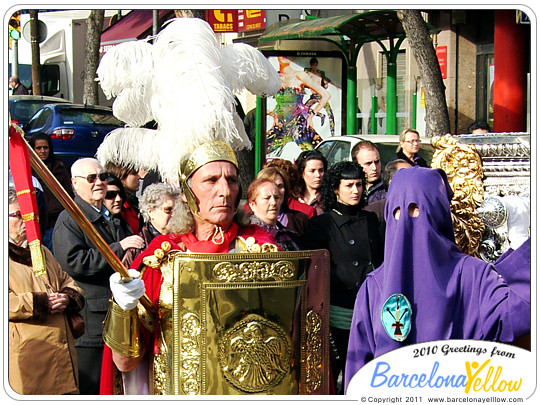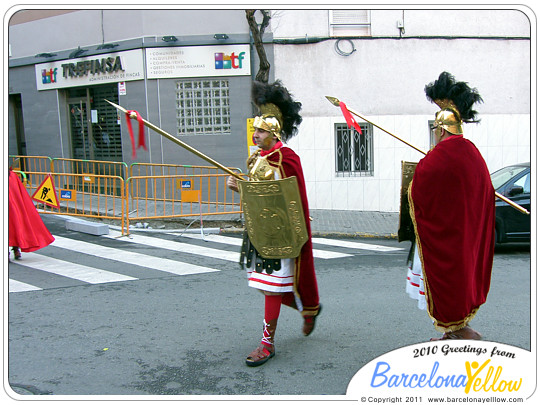 Easter week Semana Santa Barcelona
Pictures Barcelona Easter
More Barcelona photos


© Copyright Barcelonayellow.com
Do not copy text or images on this page without permission.
All rights reserved.


Last Updated on Wednesday, 13 April 2022 10:27