2 days in Barcelona plan. Planning a 2 day visit to Barcelona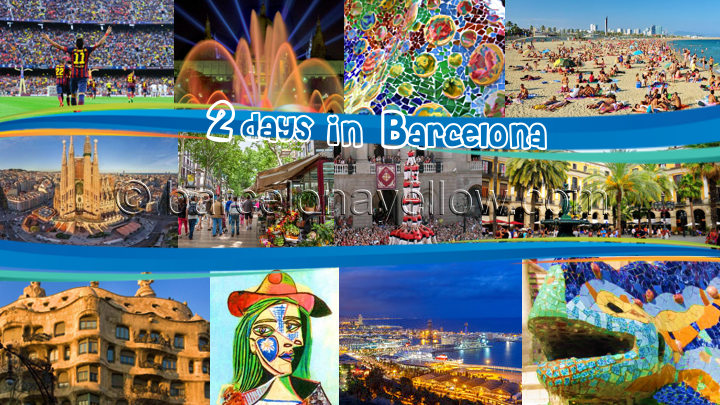 Planning a 2 days visit to Barcelona Spain

What to see if you have two days in Barcelona. You can see all the top attractions in 2 days in Barcelona.

Updated April 2019


How to organise 2 days in Barcelona

Barcelona is a quite a small city, so it is absolutely possible to see most of Barcelona's top 10 attractions in 2 days - although it will be a bit rushed.

If you only have 2 days in Barcelona, we recommend you stay in the city center for central and easy access to all sights, transport and tours.

The best place to stay is near the city center of Barcelona is Plaça de Catalunya. See our where to stay guide

What to see in 2 days. Broadly speaking, one can divide Barcelona into 2 areas which are: the medieval part of the city called Cuitat Vella - and the 'newer' 19th century part of the city called Eixample which surrounds the medieval city.

Ciutat Vella means 'old city' in Catalan language and Eixample means 'extension' in the same language.

For a 2 day visit we suggest 1 day on foot exploring Barcelona's old city Ciutat Vella - and 1 day on hop-on-hop-off tour buses to see the Eixample, and other parts of Barcelona

Tip: consider buying a 2 day discount city pass


Day 1 On foot in old city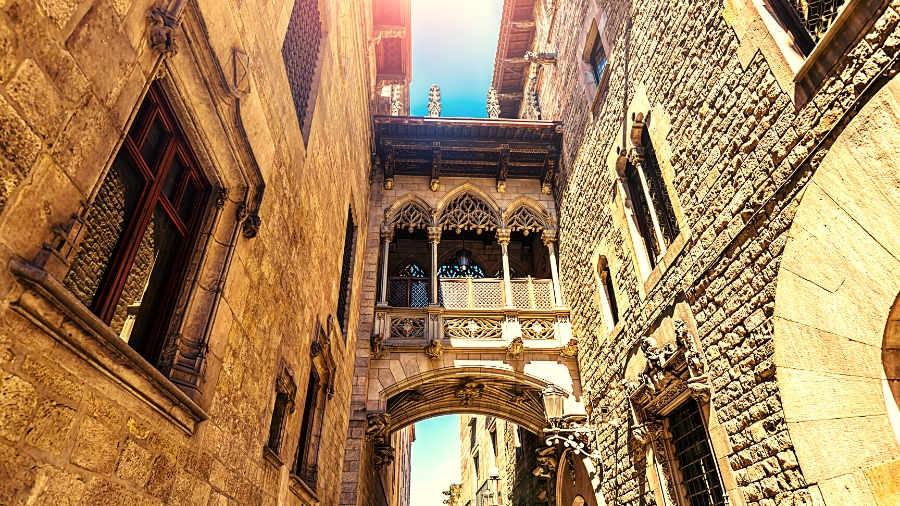 The name Ciutat Vella means "old city" in the Catalan language.

It is one of the biggest medievel city areas in Europe and includes the five oldest neighbourhoods of Barcelona La Raval, Barri Gotic, La Ribera / El Born and Barceloneta.

You can easily spend 1 day walking around the three most interesting neighbourhoods of the old city which are El Gótico, El Born and Barceloneta.

The pedestrian boulevard Las Ramblas cuts through the old city of Barcelona and should not be missed either.

If you don't have a full day then start at Las Ramblas street and focus mostly on the Gothic part of the old city, which has the most historic sites in the old city.

The gothic area is almost the most central because it grew around the Roman city of Barcino. You can still see parts of Barcelona's Roman walls and towers in the gothic area of Barcelona.

Look at the satellite image below. The dense and narrow streets are the old city of Ciutat Vella. The square blocks are 19th century Eixample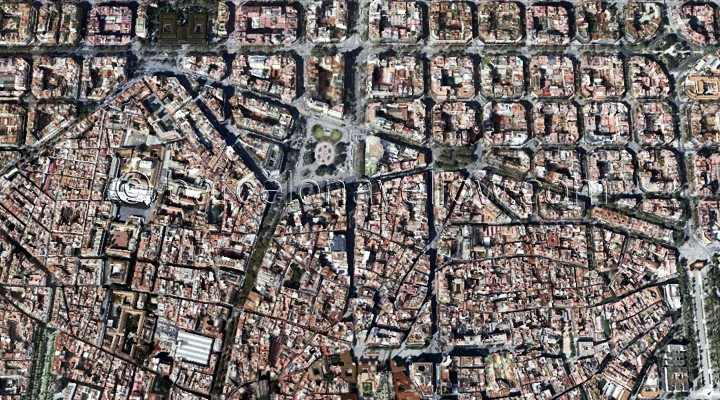 In the gothic area you can visit La Rambla street, La Boqueria food market, Barcelona cathedral the Plaça Reial square. Then we suggest you head to the El Born neighbourhood, which has lovely medieval streets, trendy small boutiques, cafes and the Picasso museum and Santa Maria del Mar gothic basilica.

Finally if you have time then stroll down from El Born to Barceloneta neighbourhood, the old fisherman's quarter in Barcelona that borders on Barcelona's beaches.

If you are walking then catch the metro yellow L4 or a taxi back to the center



Day 2 Hop-on-hop-off Tour buses
1 day on the hop-on-hop-off buses exploring the areas outside the old city including the Eixample, Sant Marti, Les Corts, Montjuic hill and Tibidabo hill

See the "newer" areas of Barcelona.

The Eixample is the area that was developed in Barcelona when the middle age city became overcrowded.

In the late 19th century the old medieval city walls were pulled down and a new part of the city called the Eixample grew around the old city. Read about how the Eixample was created.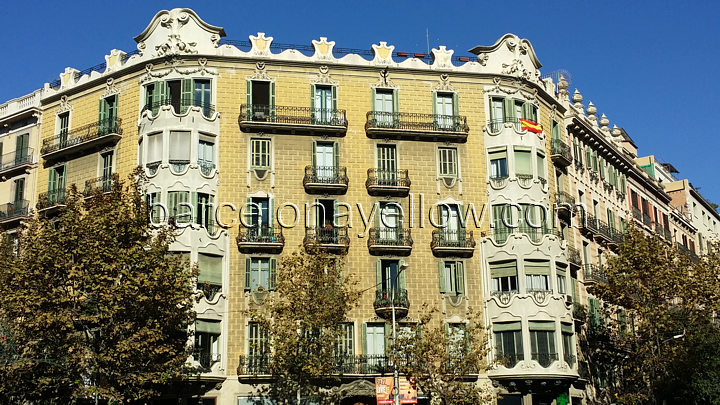 There are many interesting tourist attractions to see in Eixample and the best way to see all that is on a hop-on-hop-off bus, which make stops at all top Barcelona attractions including Camp Nou stadium, Sagrada Familia temple, the Sant Marti beach area, Tibidabo hill, Monjtuic hill and the Gaudí famous houses Casa Mila and Casa Batllo.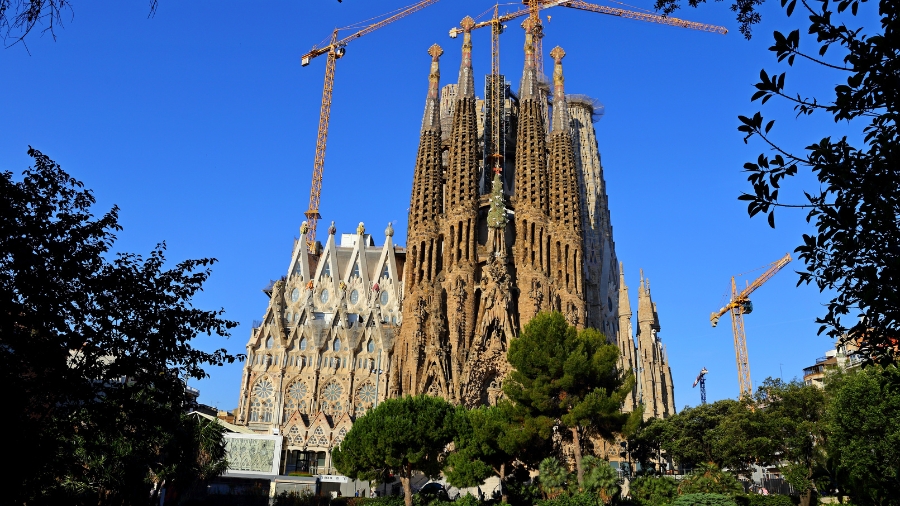 Barcelona's unfinished church La Sagrada Familia in Eixample area

Thank you for visiting Barcelona. We hope you enjoy your stay!


Related pages

Planning 3 day visit Barcelona
Where to stay Barcelona
Where to stay Barcelona family with children
Cruise ship maps and guides
Top 10 attractions
Best Museums
Best Tours & Tickets
Best day tours outside Barcelona
Barcelona beaches


© Copyright Barcelonayellow.com.
Do not copy from this page without permission
All rights reserved




Last Updated on Sunday, 08 January 2023 13:50