Feria de Abril Barcelona 2022 - April Fair Barcelona. Dates & information.
Feria de Abril de Barcelona 2022

Dated: Friday 22nd April - Sunday 1 May 2022
Tickets: Free entrance
Event location: Parc del Forum, Diagonal Mar area of Barcelona




Feria de Abril Barcelona in Parc del Forum festival area in Diagonal Mar district of Barcelona. Nearest Metro Maresme/Forum on

Yellow line 4

.

Barcelona's April Fair is called 'Fira de Abril de Catalunya' and also often called 'Feria de Abril de Barcelona.'

This is an Andalusian festival from the Andalusia part of Spain in the south of the country.

It takes place every year all over Spain and in Barcelona it is usually at the end of April and beginning of May at Barcelona´s Parc del Forum festival area in the Diagonal Mar area.

The Feria de Abril in Barcelona is an feast of colour, music, food, dancing and fun-fair attractions and is definately worth a visit, in our opinion.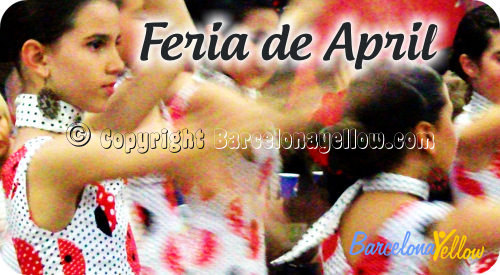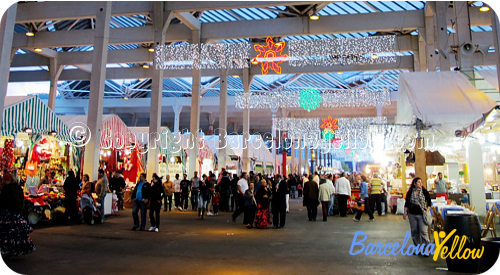 Map & directions to Parc Forum
Photos Feria de Abril Barcelona

The Barcelona Feria de Abril de Catalunya is Barcelona's local version of the famous Andalusian ferias, the most famous of which takes place in Sevilla in the south of Spain in April every year.

The Feria de Abril in Barcelona does not have quite the same popularity as the Andalucian fairs and ferias have in the south of Spain, but Barcelona's Feria de Abril is undeniably a very colourful and festive event and well attended.

The April Fair in Barcelona has two main areas and themes. The first theme is the fairground area that features a big ferris wheel and fairground attractions and rides including candy-floss, shooting galleries and other amusements.

The fairground is usually on the seafront near the Banys Forum bathing area so you can enjoy spectacular views of the Barcelona coastline and city from the 'noria' ferris wheel.

The second and main theme and area of the Barcelona Feria de Abril de Catalunya is the 'casetas' area. Caseta means 'little house' in Spanish. The casetas are marquee tents temporarily erected at the Barcelona forum fair area for the Feria de Abril.

There are around 70 casetas operated by a variety of organisations and groups that range from banks to political parties to private organisations.

In each caseta you will find a happy throng of visitors crowd eating, singing and above all dancing the traditional 'Sevillanas' dance of Andalucia.

The biggest caseta is the 'Caseta de la Fecac' which is the organiser's caseta and where you can find a series of free concerts and shows starring top Spanish singers and performers.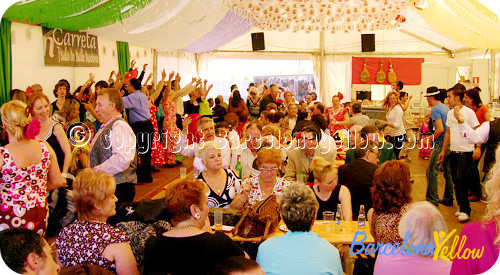 Everyone joins in the Sevillanas dancing at the Barcelona Feria de Abril - from the youngest of grandchildren to the eldest of grandparents and the atmosphere is just fantastic.

Many of the dancers wear traditional costumes specially made for the feria, which adds colour and festivity to the occasion. The men wear the traditional 'traje de corto' (short jacket, tight trousers and boots) and the ladies wear 'faralaes' or 'trajes de flamenco' which is a flamenco style dress.

For sustenance between dances Spanish families gather at long tables and enjoy an abundance of Jerez sherry, manzanilla wine and tapas.

Another highlight of La Feria de Abril de Catalunya events are the free concerts with famous Spanish singers and bands at the Fecac organisers caseta.


Article continues below ads


Opening times Feria de Abril de Catalunya 2019

Friday April 26: 6:00 p.m. to 3:30 p.m.
Saturday April 27: 10.00 to 03:30 h.
Sunday April 28: 10:00 to 00:00 h.

Monday April 29: 10 to 03:30 h.
Tuesday April 30: 10:00 to 00:00 h.
Wednesday May 1: 10:00 to 00:00 h.
Thursday May 2: 10:00 to 00:00 h.

Friday May 3: 10:00 to 03:30 h.
Saturday May 4: 10:00 to 03:30 h.
Sunday May 5: 10:00 to 23:00 h.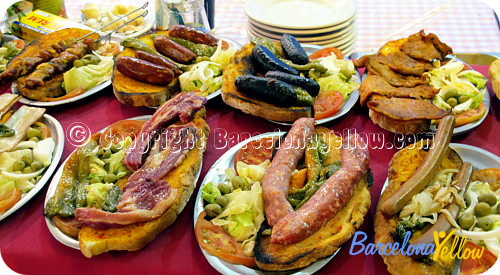 How to get to Feria de Abril de Barcelona



By Tram


The Besos Tram line T4 has extra trams on certain days
T4 Besos tram route

By Metro
The nearest Metro station to the Feria is Maresme / Forum on Yellow L4.

By Bus
Extra buses to Feria de Abril grounds.
See TMB public transport


Hotels near Feria de Abril Barcelona
Hotels near Parc del Forum
Apartments Barcelona
Website Feria de Abril Catalunya
Pictures Feria de Abril Barcelona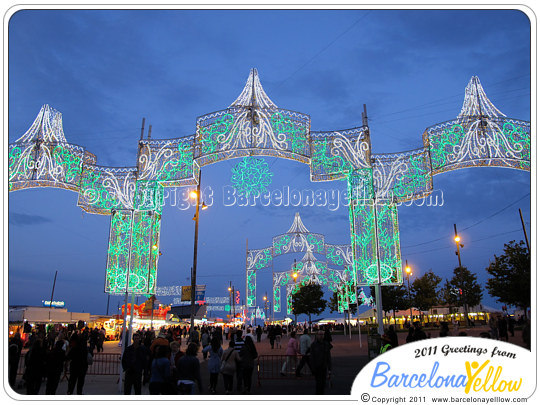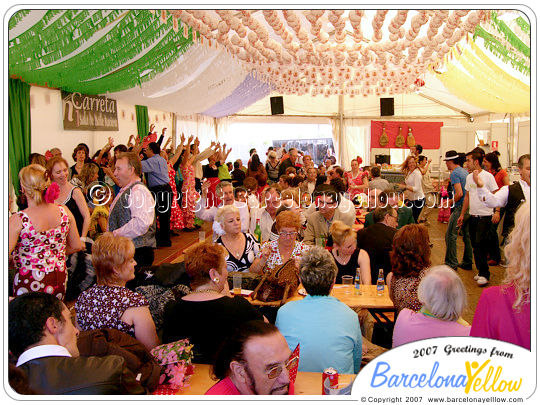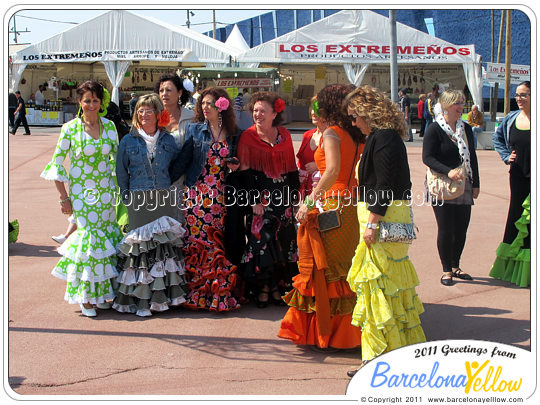 pictures Feria de Abril Catalunya

© This page is Copyright Barcelonayellow.com
All rights reserved.
Do not copy from this this page without permission

It is easy to track Copy/Paste theft. Bloggers,
websites and blogs that steal content will be reported

Last Updated on Wednesday, 01 February 2023 10:51