FAQ. Where is Barcelona airport in relation to city center?
Is Barcelona airport near to the city center?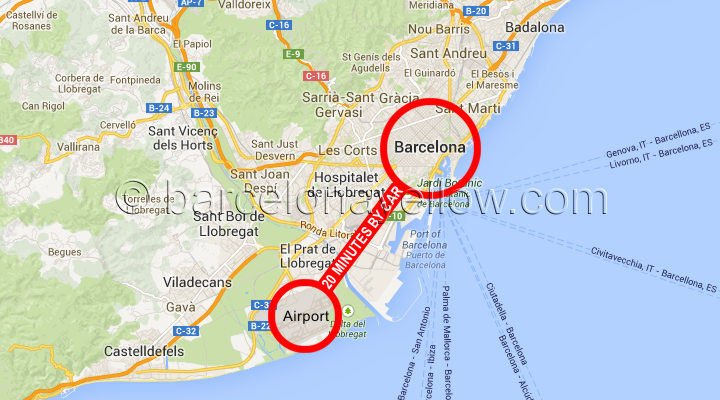 Where is the airport in Barcelona? Is Barcelona airport close to the city center. The airport in Barcelona is very near to the city center. The airport is south of the city and it takes 30 minutes by car, taxi or bus to get to the city centre from Barcelona airport.

The Barcelona International Airport is called "Aeropuerto de Barcelona" in Spanish. It is also sometimes called "Aeropuerto El Prat" because of the location in the area and near the town called "El Prat de Llobregat." (prat means meadow in Catalan.) El Prat is the biggest airport near Barcelona and has two terminals.

There is no metro directly to and from Barcelona airport to the city center, but the new L9 metro line airport metro station connects the airport to parts of Barcelona including the Fira Gran Via trade fair area and to the Camp Nou stadium.


Article continues below ads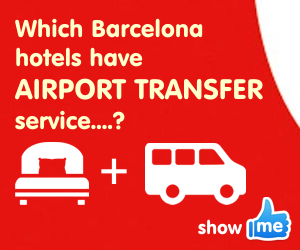 Read our tourist visitors guide to how to get to Barcelona airport from downtown Barcelona city centre

Getting to Barcelona airport
Other airports near Barcelona
Barcelona airport transfer services
All FAQ Barcelona - Questions and Answers


© Copyright Barcelonayellow.com.
Do not copy from this page without permission.
All rights reserved


Last Updated on Wednesday, 01 February 2023 10:52