Pictures Casa Mila - La Pedrera by Gaudi
Pictures Casa Mila in Barcelona

Casa Mila, also known as La Pedrera by Antoni Gaudi is one of Gaudi's best known buildings and one of the most famous attractions in Barcelona.

Address and directions Casa Mila (La Pedrera)
TICKETS La Pedrera DAY visit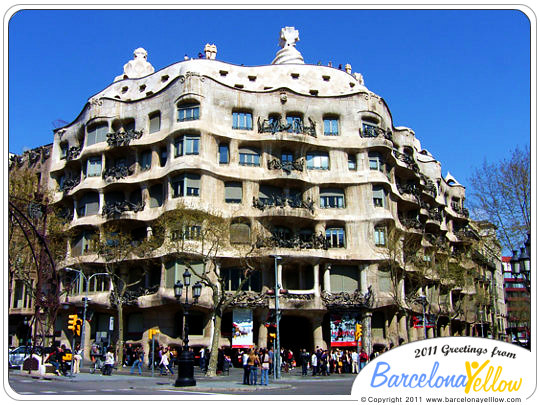 "Casa Milà", commonly known as "la Pedrera", is a unique building in Barcelona. It was built from 1906 to1912 by the Catalan architect Antoni Gaudí (1852-1926) La Pedrera was declared a UNESCO World Heritage site in 1984 along with other Gaudi works.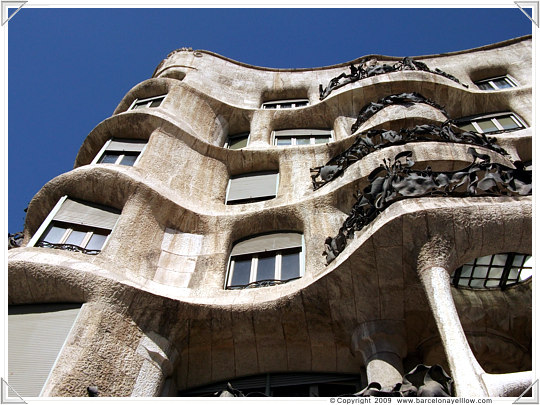 Today Casa Mila houses the main offices of the Fundació Caixa Catalunya, which is a a cultural foundation. Visitors to the building can see the patios, the Espai Gaudi (attic and roof-terrace) and the Pedrera apartment.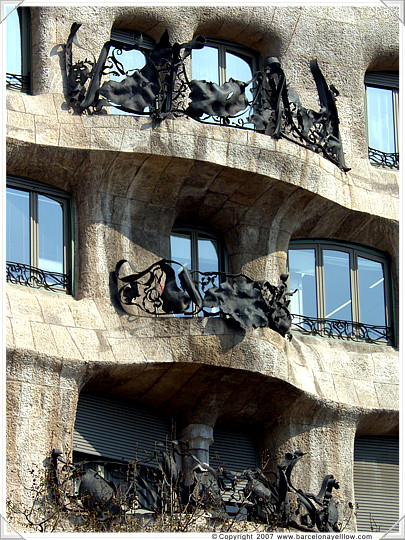 The Casa Mila house was commissioned by Pere Milà, who was married to a rich widow, Mrs. Roser Segimon. They wanted to live in a spectacular house on the most cosmopolitan avenue of the Barcelona of the time which was and still is, Passeig de Gràcia.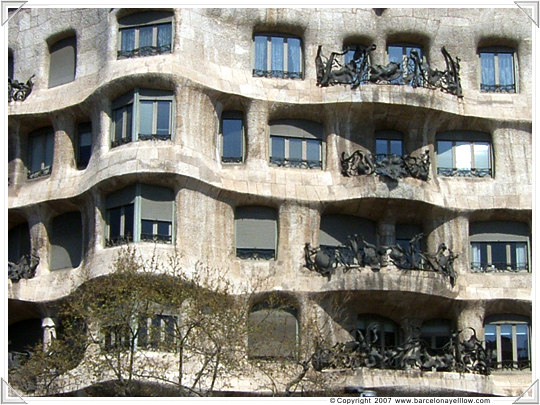 They chose Gaudi to as the architect of Casa Mila mostly because he had just renovated Batlló House also on Passeig de Gracia, which at the time was considered the height of modern architecture. Mr. Milà, however, wanted his house to be even better and more monumental.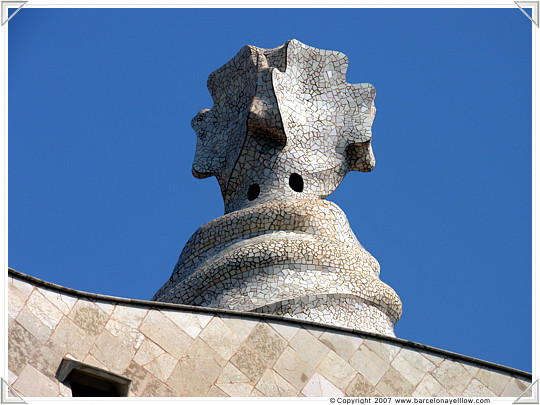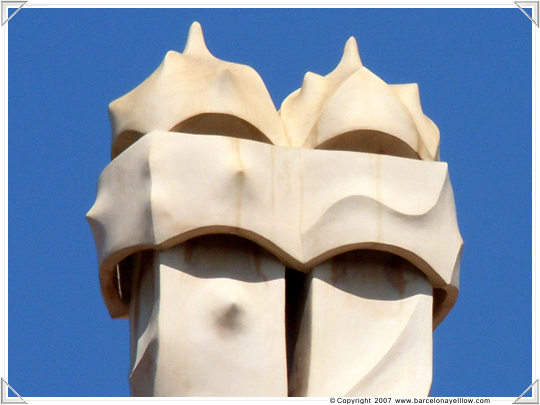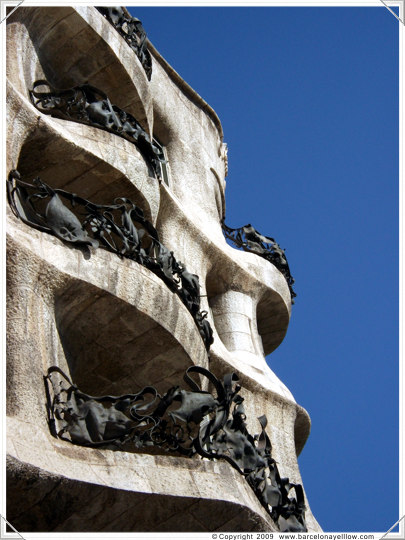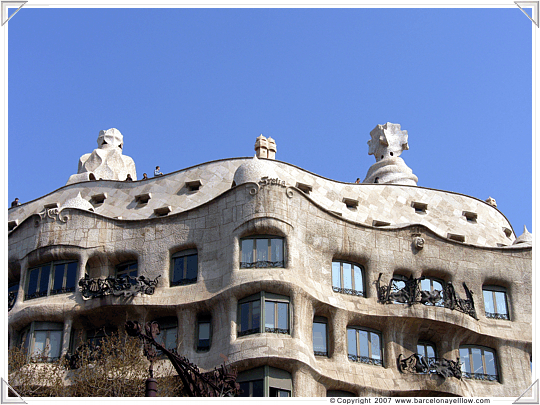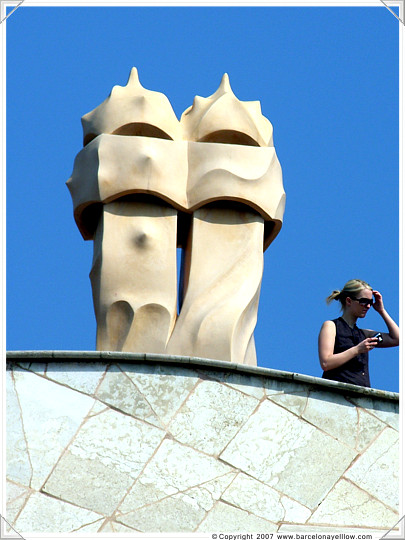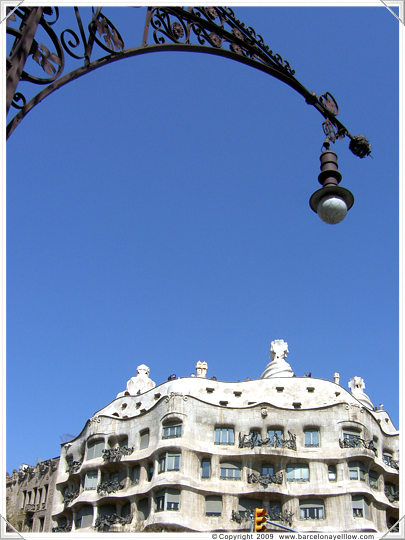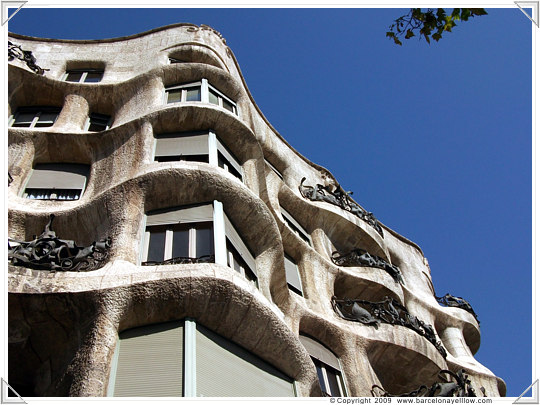 La Pedrera at Christmas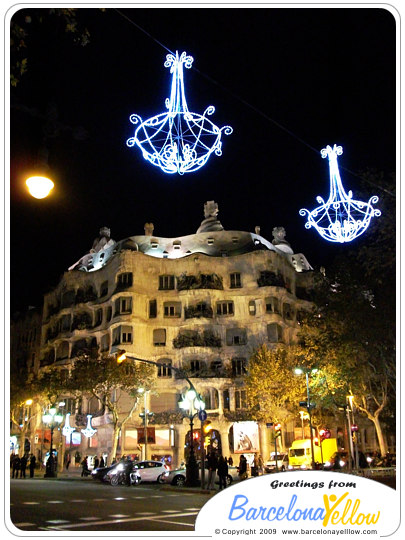 Tickets La Pedrera DAY visit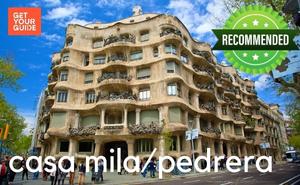 Casa Milà, also known as "La Pedrera" (which means stone quarry in Catalan language), is a top Barcelona attraction. This UNESCO World Heritage Site was the last residential building designed by the famous architect Antoni Gaudí and is one of the finest examples of the modernist legacy in Barcelona as well as one of the most important buildings of the 20th century. Ticket includes access to rooftop terrace, attic space with Gaudi exhibition and recreation of an early-20th-century period apartment with furniture from the time and decorative elements designed by Gaudí, which will give you a glimpse of how an upper-middle class family lived at the time and to end your visit, you can visit the courtyards which show the innovations of Gaudí's designs and how nature inspired the entire building.
TICKETS La Pedrera DAY visit

Other Gaudi buildings in Barcelona

Seven Gaudi structures and buildings in Barcelona are listed as UNESCO World Heritage Sites:
Park Güell

Palau Güell

Casa Vicens
- open to public in 2017 or 2018
Sagrada Familia temple

Casa Batlló

Crypt Colonia Güell
Bellesguard building
Other works of Gaudi:

Casa Calvet. Not open to the public exceptRestaurante Casa Calvet
Colegio Teresiano.Not open to public
Lamp posts onPlaza Reial in Gothic quarter



More Gaudi links

Gaudi and Sagrada Família Tour

Barcelona pictures
Last Updated on Thursday, 23 June 2016 11:16