Pictures - la Torre Glòries Barcelona (previously Torre Agbar)
La Torre Glòries pictures Barcelona

La Torre Glòries Barcelona (previously called Torre Agbar) is the bullet shapped building on Barcelona's skyline in the Glòries area of Barcelona around the Glòries plaza

Torre Glòries is a fairly recent and popular addition to the Barcelona skyline. It started life as the "Agbar Tower", and the design was created to symbolise a water geyser spouting up from the earth.

In May 2022 La Torre Glòries opens a 360 degree panaormic public viewing platform where you can see the city from a height of 125 metres.

Light times.

The tower is lit up at night. Torre Glòries illumination times are as follows:

Summer - from 28 March to 31 September lit up daily from 21:00 to 24:00. Winter - from 1 October to 27 March lit up daily from 19:00 to 23:00.

More information about Torre Glòries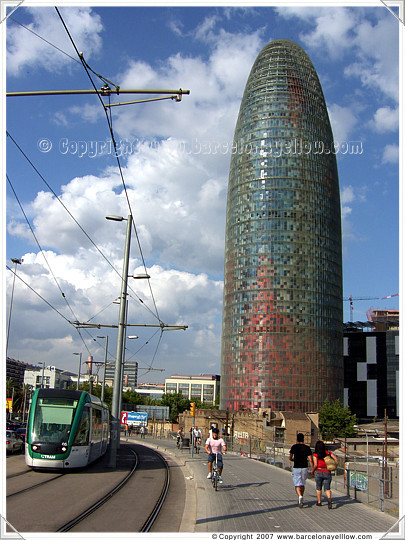 Torre Agbar, now Torre Glòries, was built in 2004 and is 144 m / 474 ft high. It was designed by French architect Jean Nouvel, who also designed the nearby Poblenou park.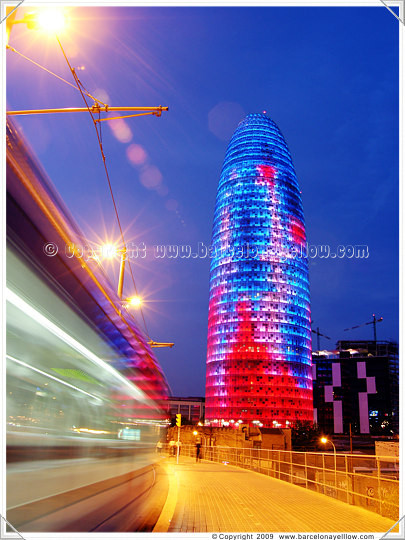 The tower has 33 floors of offices: The original name was Agbar Tower, because it was built to consolidate all the offices of the water company Agbar in one building. It is not called Torre Glòries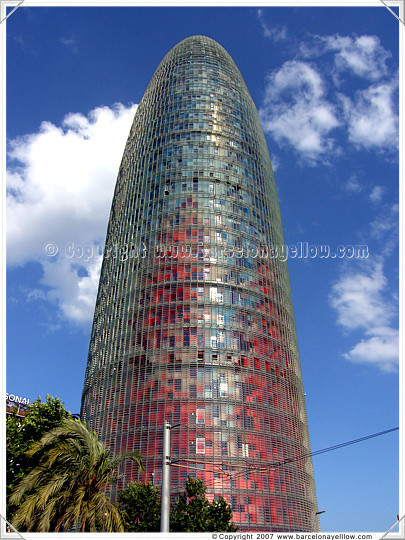 The design symbolises a water geyser. It has also become a symbol of the change in the former industrial area of Poblenou which was formerly known as the "Manchester" of Catalonia because of the many factories in the area. Poblenou is now home to the new hi-tech business area called @22 Barcelona and a popular area for foreigners to live in Barcelona.




A public viewing deck opened in 2022.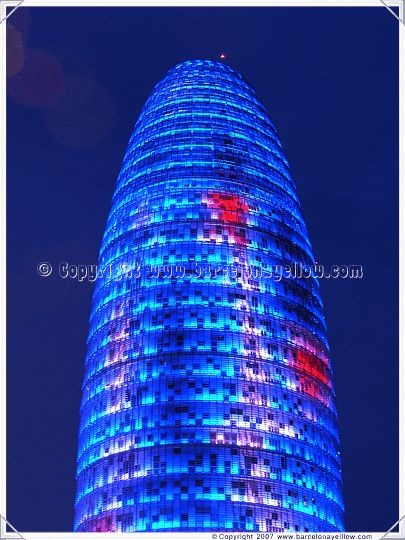 Torre Glòries is illuminated at night in a dazzling array of 4,500 yellow, blue, pink and red lights on the outside.

Normally the illuminations are static, but on some occasions, such as New Year's Eve and Christmas the tower has a special light show.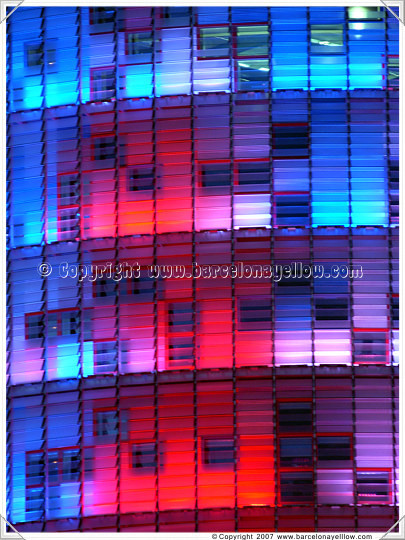 To get to Torre Glòries take the red line number 5 to Metro Station Glories. It's about 7 minutes from the centre of Barcelona and Plaza Catalunya and the shopping centre Les Glories is just across from the tower.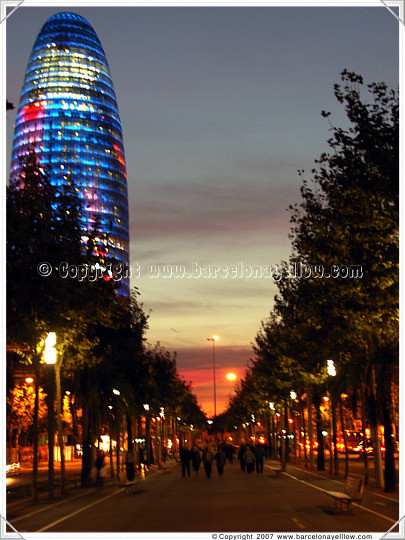 Christopher Columbus has a new Barcelona skyline neighbour. He will never see it because he is looking the wrong way!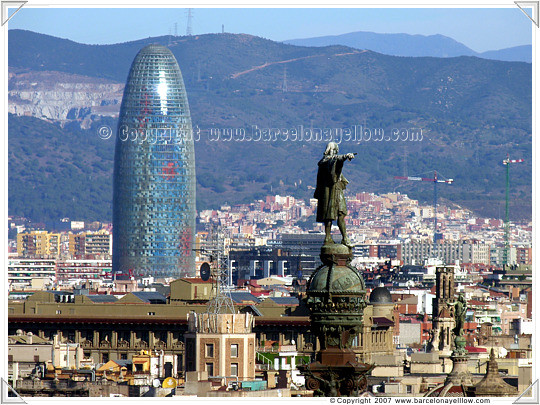 Torre Glòries reflected in the glass of a tram stop on Av Diagonal.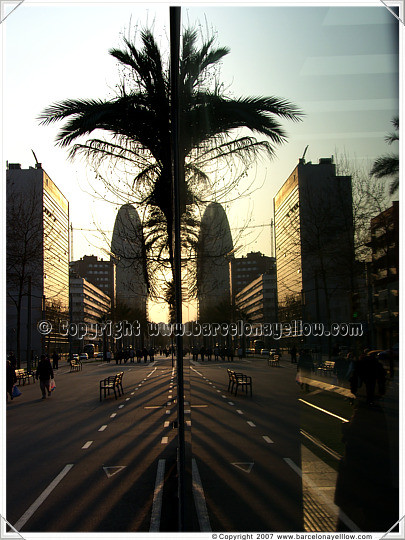 For more information, photos and more visit the official website of the Torre Glòries in Barcelona

Barcelona photo gallery
Book day tours of Barcelona
Book Barcelona hotels

Last Updated on Wednesday, 27 April 2022 09:07