Barcelona snow
Pictures of snow in Barcelona Spain.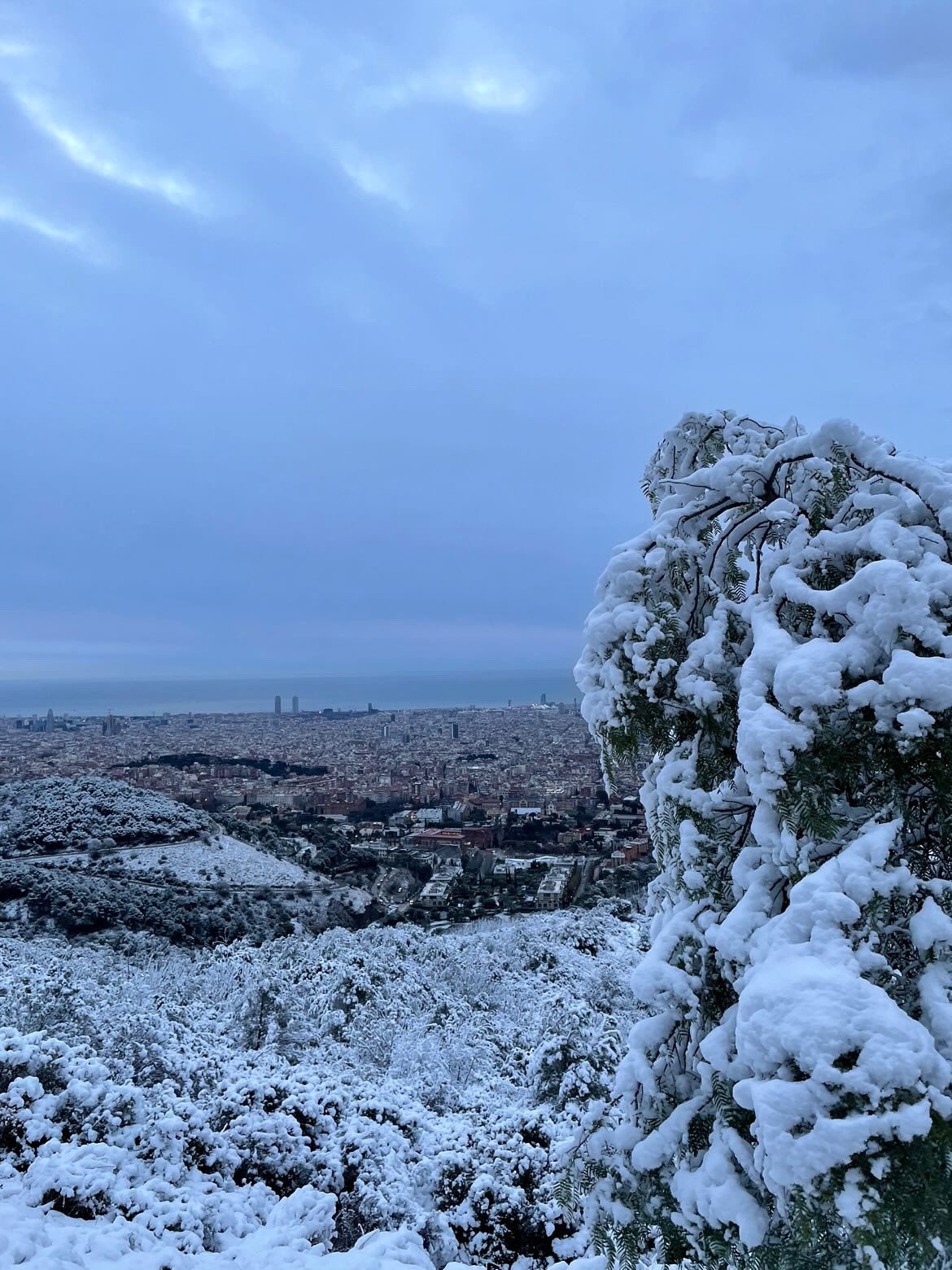 Does it snow in Barcelona? Yes but very rarely. Barcelona hardly ever gets snow in the city center, but it can happen. It usually only snows very lightly in the city for perhaps a few hours and it usually melts within 24 hours.

The hill areas near Barcelona, which are around 500m to 1000m altitude, can also get snow sometimes, but still is it rare. There is lots of snow evey winter in the Pyrenees mountains which border Spain and France. Every few years there can be heavy snow in the north of Catalonia in the counties that border the Pre-Pyrenees and Pyrenees mountains.

------------------------------------

Article continues under ad: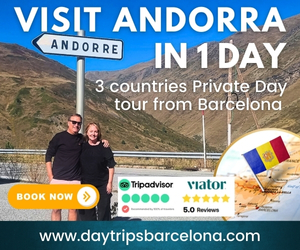 ------------------------------------


Pictures snow Barcelona 2023.
In late February 2023 the storm 'Juliette' brought snow to Barcelona and other parts of Catalonia.

Pictures snow Barcelona 2018
In February 2018 Barcelona and the northern part of the province of Catalonia had more snowfall than usual which effected traffic. This was part of the cold air front nicknamed the "beast from the East" which swept over Europe from Siberia. In Spanish it was called "la bestia del este".

Pictures Barcelona snow Feb 2015
Snow on Barcelona's hills and areas surrounding the city in early February 2015.

Pictures Barcelona sno Feb 2013

Pictures Barcelona snow Dec 1962
On 25th December 1962 Barcelona experience a huge snowfall of almost 1m of snow in the city.


Barcelona snow March 2010.
The Barcelona snow pictures below were taken during a snow storm in Barcelona on March 8th 2010. Only a few centimetres of snow fell but combined with high winds it still disrupted traffic and public transport in and around Barcelona.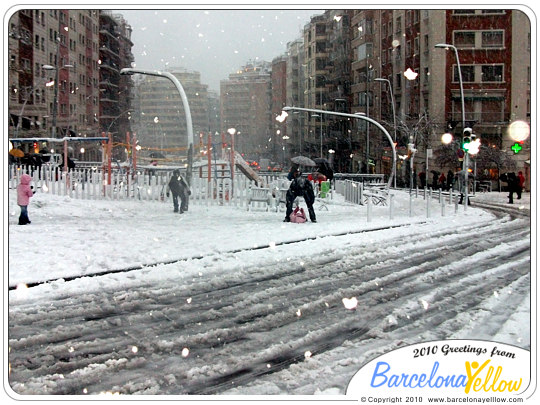 March 8th 2010. Local government extended metro hours, provided parking, shelter and cheap hotel rooms for residents, who could not get to their homes outside Barcelona.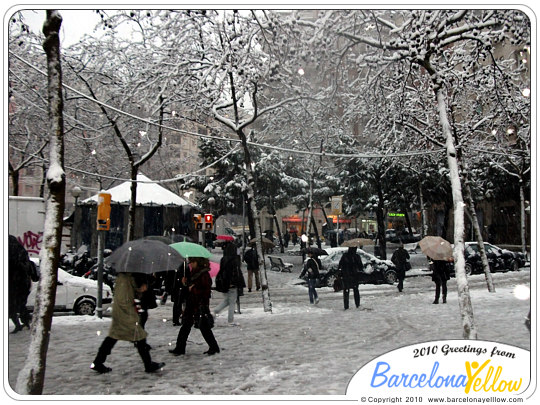 March 8th 2010. Snow at La Sagrada Familia church in Barcelona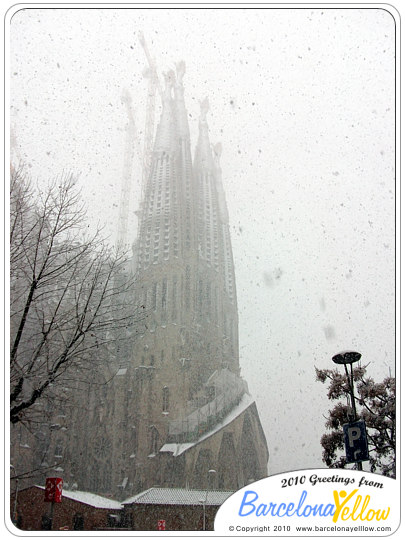 Snow at La Sagrada Familia church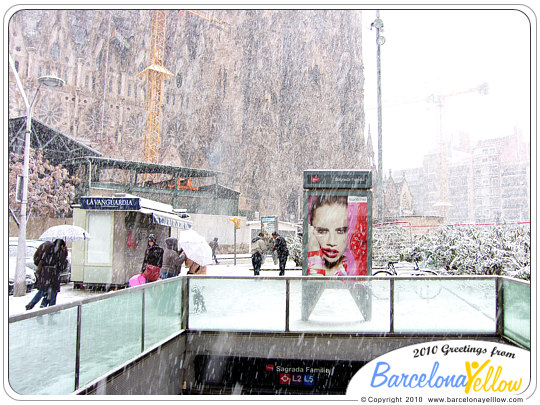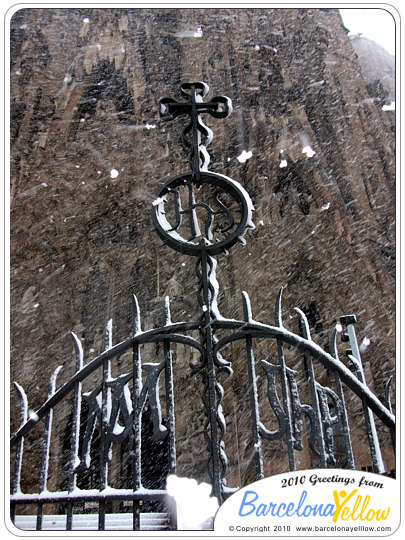 Many schools closed early and it took days for Barcelona and Catalonia to get back to normal.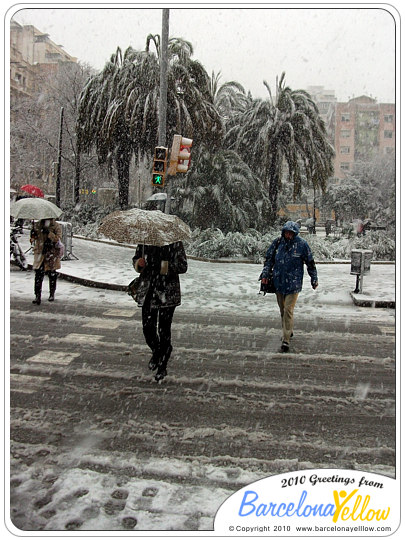 Barcelona snowman during snowfall in March 2010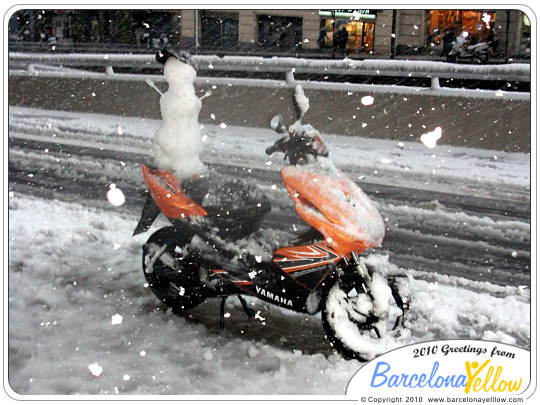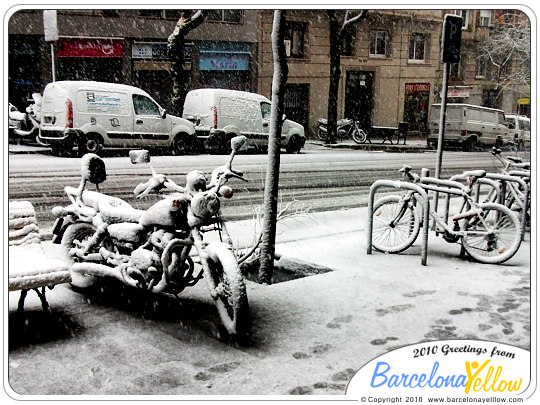 Snow on Plaza de Cataluna Barcelona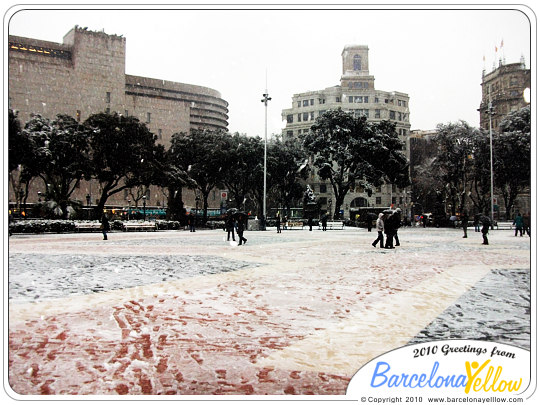 Snow on Las Ramblas Barcelona March 2010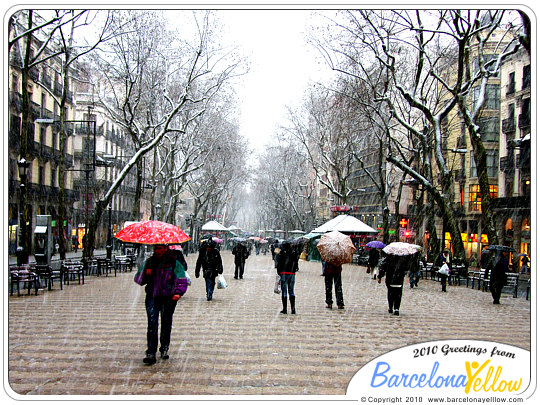 Snow on La Rambla - a rare sight indeed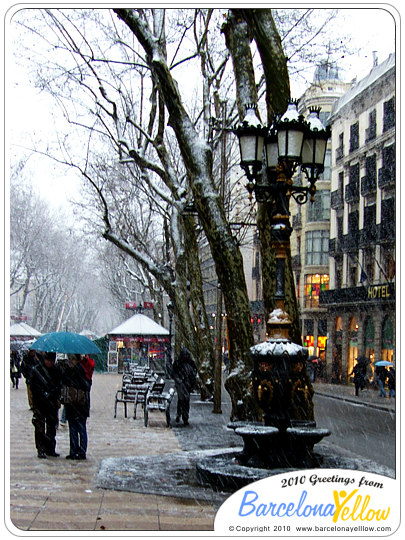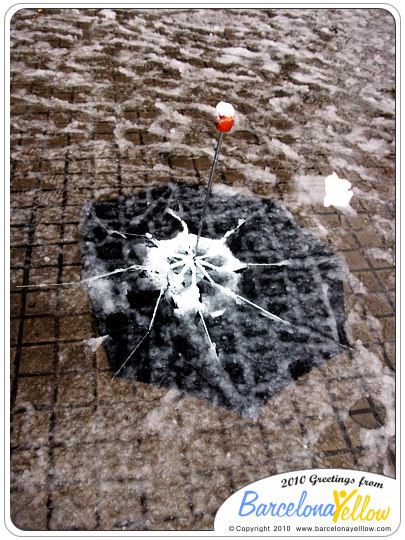 Good timing for this show in Barcelona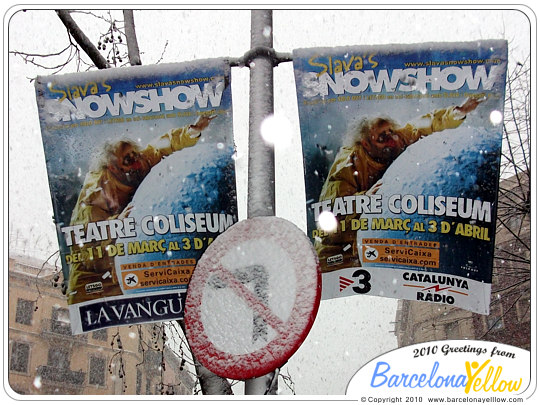 Many commuters outside Barcelona were stuck in trains, cars or left without power in their houses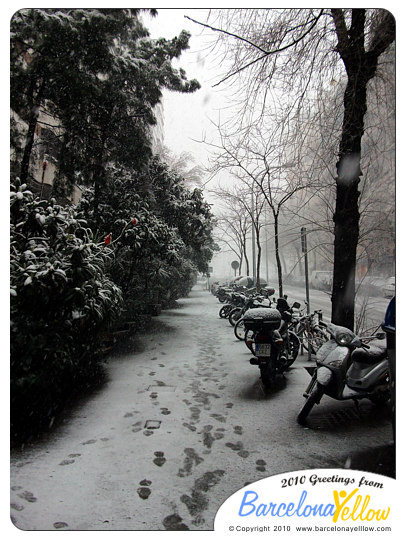 Barcelona photo galleries
Skiing near Barcelona
Weather forecast Barcelona
Webcams Barcelona
Snow day tour Andorra

© Copyright Barcelonayellow.com.
Do not copy from this page without permission
All rights reserved



Last Updated on Thursday, 02 November 2023 15:59