Pictures Girona Spain - What to see in Girona?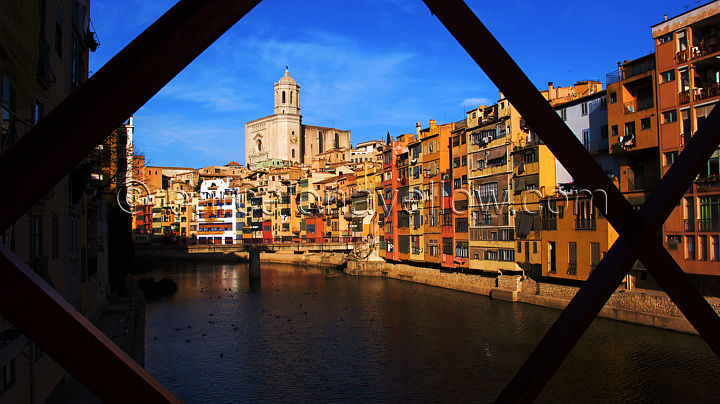 Pictures Girona - gallery

Girona is a beautiful Spanish city 100km north of Barcelona in the northeast of Catalonia located between 4 rivers. It is a wonderful city to visit on a day tour from Barcelona or for a longer stay.

The medieval town and cathedral is on the site of Roman citadel Gerunda so you can see Roman walls, the narrow streets of the medieval city centre and a well preserved Jewish quarter from middle ages.

In 2015 the hit TV series 'Game of Thrones' filmed at various locations in Girona's old quarter. Find Games of Thrones filming locations in Girona.

The biggest annual festival is the Girona flower festival Temps de Flors in May.

Tour Barcelona/Girona/Costa Brava
Half-Day Tour Barcelona to Girona
Plan your trip to Girona
Directions Barcelona to Girona
Tour Girona/Dali museum Figueres
Best day tours from Barcelona



Hotels in Girona, Spain
Hotel Nord 1901 Girona

Hotel Llegendes Girona

Hotel Grand Ultonia - Girona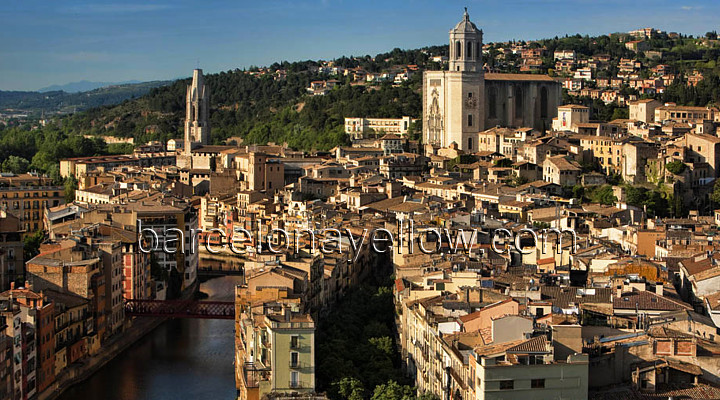 Girona's famous hanging houses on the river Onyar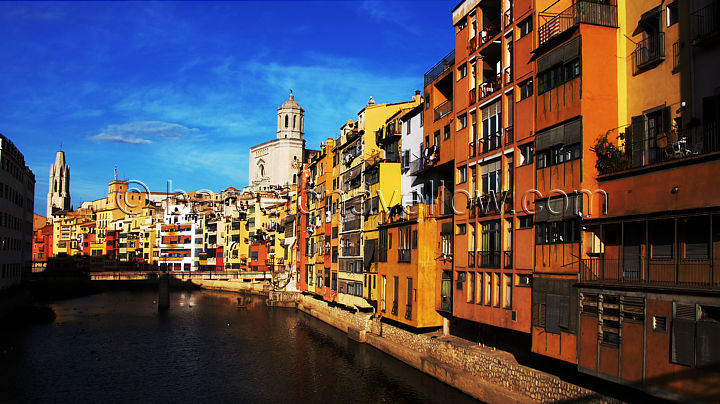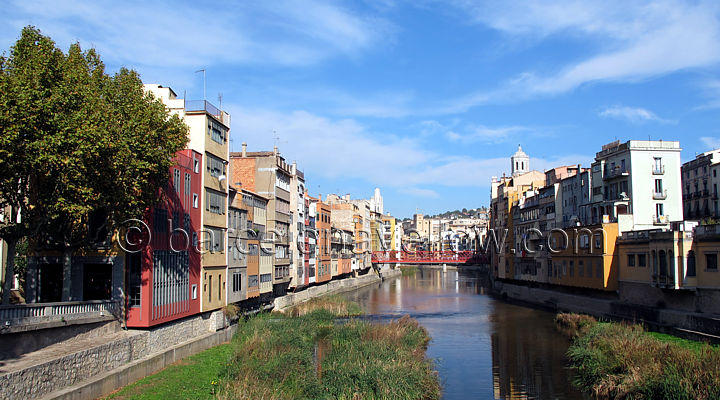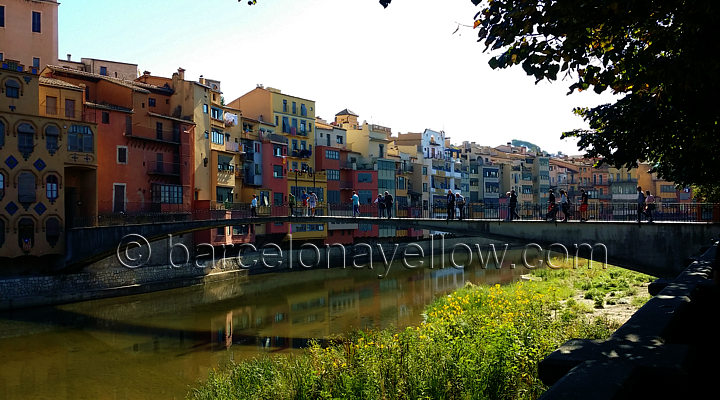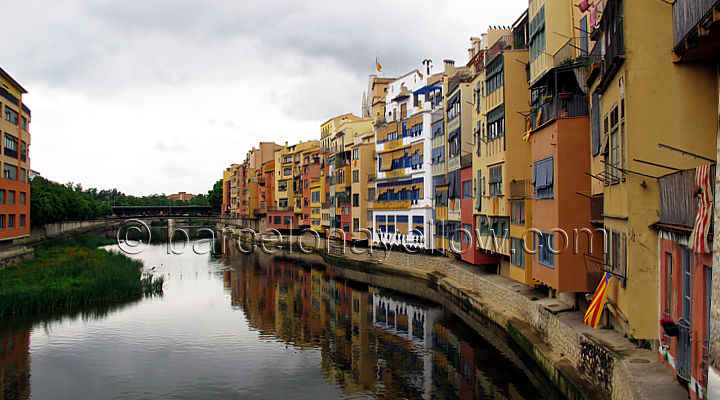 Medieval cobbled streets in Girona's gothic area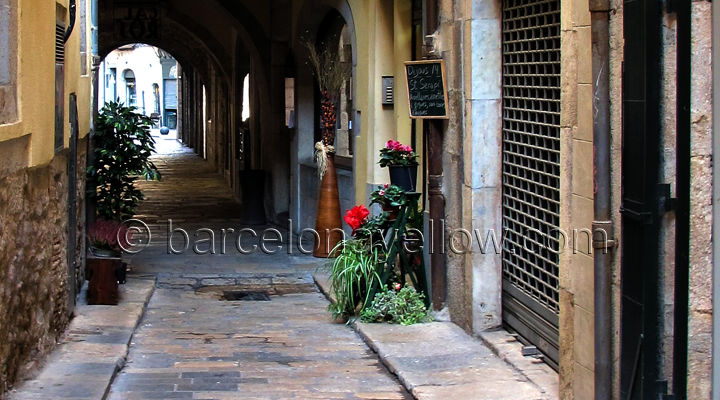 Carrer de la Força street in Girona's old quarter and main street of Girona's Jewish quarter and originall the main street in Roman Gerunda.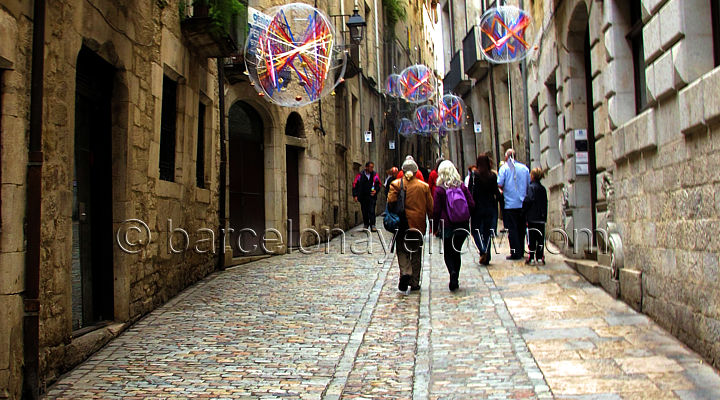 Sponsored ad




The Girona - wall walk 'muralles de Girona' - is a popular attraction in Girona. Walk on Roman and medieval city walls and ramparts and see wonderful views of the old city.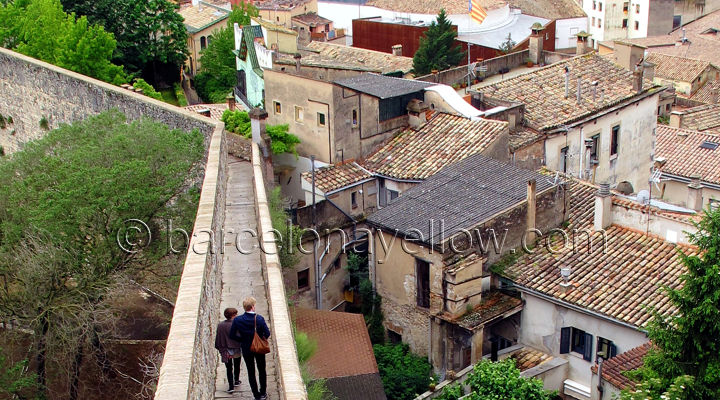 From Girona's ancient walls enjoy fantastic views of the old town and surrounding countryside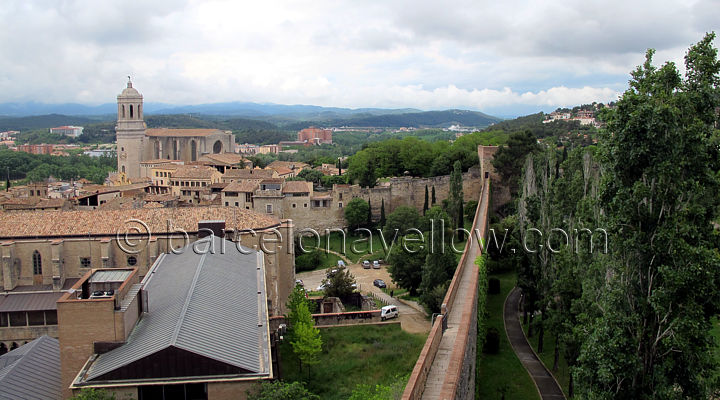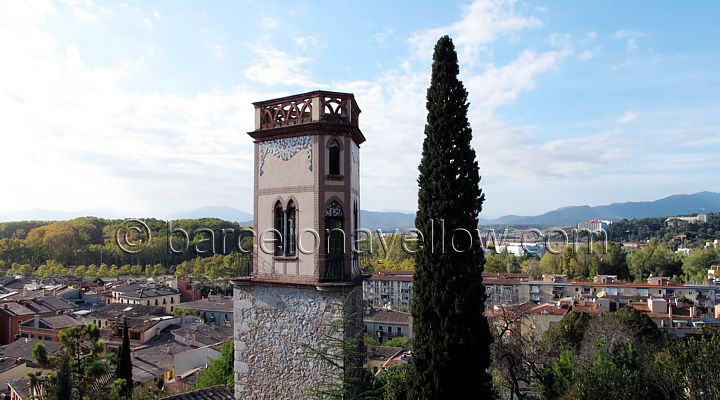 Girona has eleven bridges. A famous bridge was built by Gustave Eiffel in 1877. Ten years later he constructed the rather more famous Eiffel tower in Paris.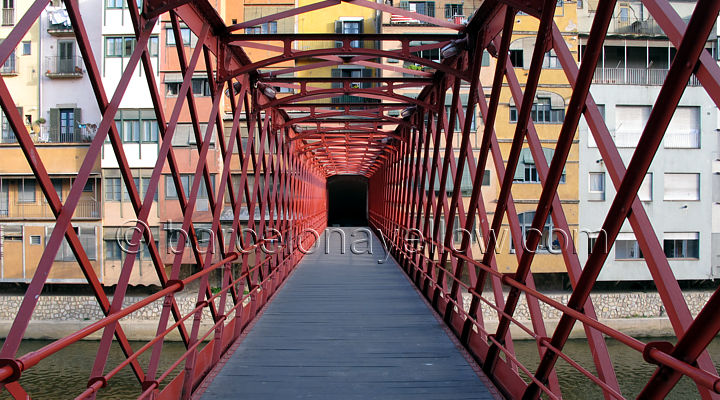 A popular custom for visitors to Girona is to kiss the butt of the lioness "Lleona de Girona" which clings to the top of a Romanesque column. Legend has it that you will become a good citizen of Girona and always be able to back once you have kissed the Girona lioness butt.

The saying in Catalan is, "No pot ser veí de Girona qui no faci un petó al cul de la lleona" - "you can't be a resident/neighbor in Girona until you kiss the lioness butt" The original lion''s sculpture was on Carrer Calderers 19 outside an inn called "Hostal de la Lleona."

The original is now in the city musuem but a replica for public lion butt kissing is on Plaça de Sant Feliu in front of Sant Feliu church and very close to the original location.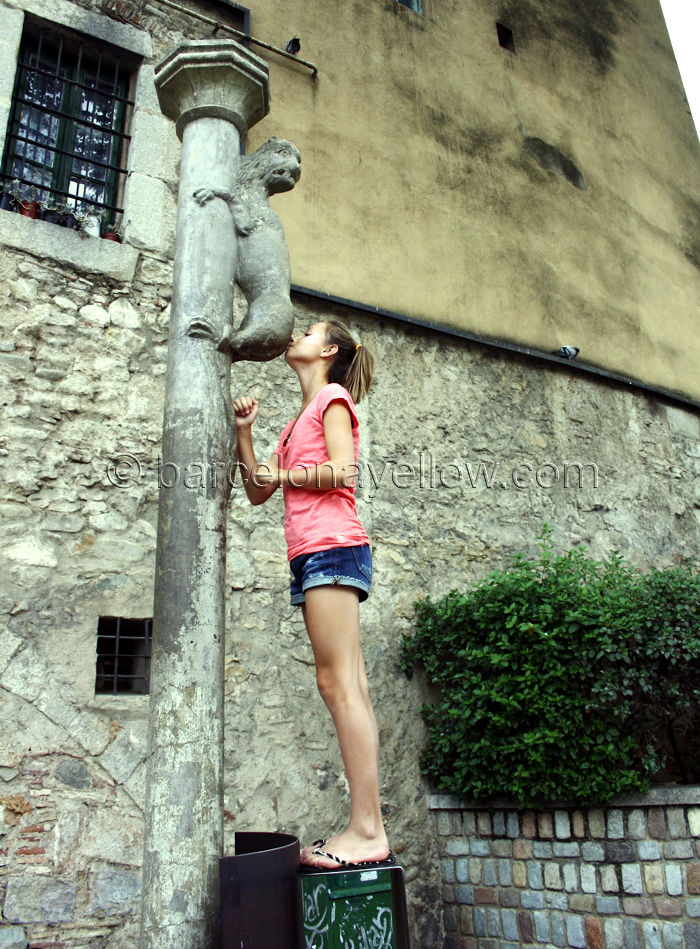 Catedral de Santa María de Gerona towers over the old city. Construction was started in the 11th century in Romanesque style and later continued in the 13th century in the Gothic style. The 12th century cloister and the bell tower from 11th century are still intact.

The bell tower was completed in the 18th century. The facade is baroque and the last sculptures were added in the 1960ies.

There are 90 steps up to the cathedral. Girona cathedral has a single nave of 22m width making it the widest Gothic church nave in the world and the second widest church nave in the world among all churches, second only to St. Peter's Basilica in Rome.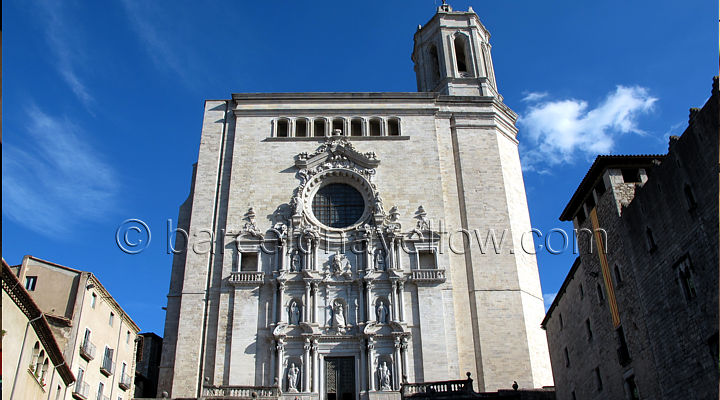 Filming locations Girona Game of Thrones TV series. The impressive 90 Cathedral steps were also used in a scene to represent the steps of the Great Sept of Baelor in the city King's Landing in a dramatic scenes with Game of Thrones stars Nikolaj Coster-Waldau (Jaime Lannister) and Lena Headey (Cersei) among many others.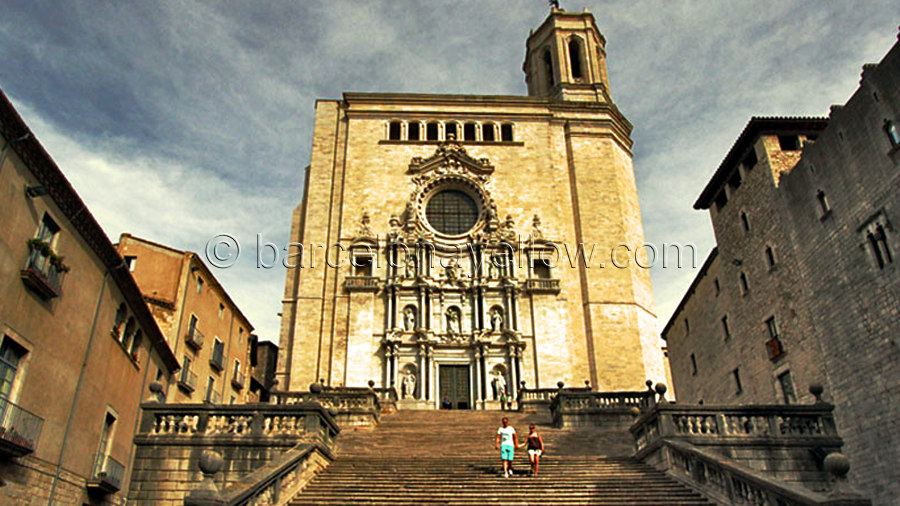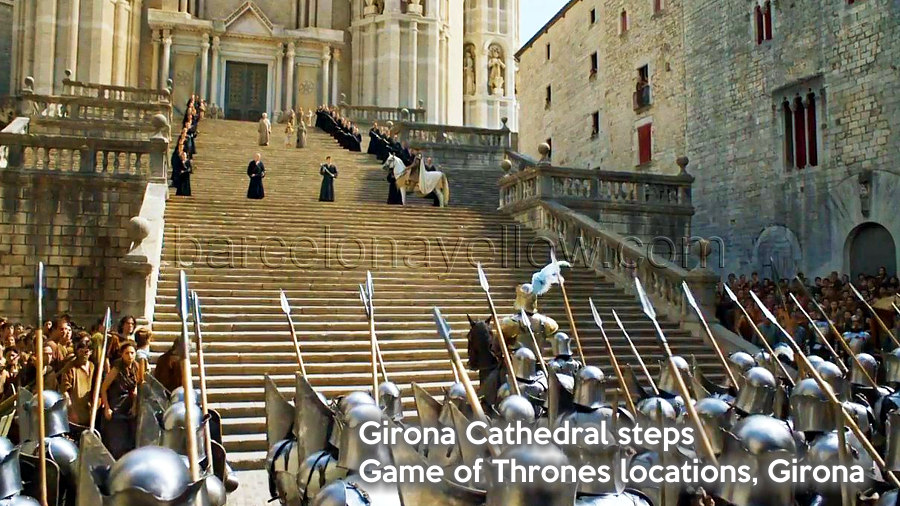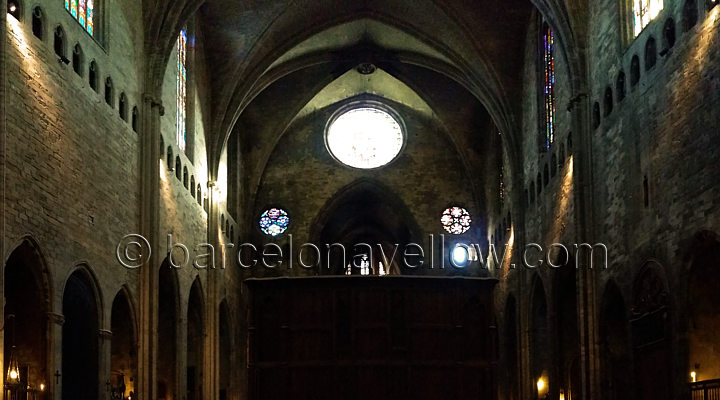 A famous landmark of old Girona is the ancient and well preserved medieval Gerona Jewish Quarter called 'Call Jeue'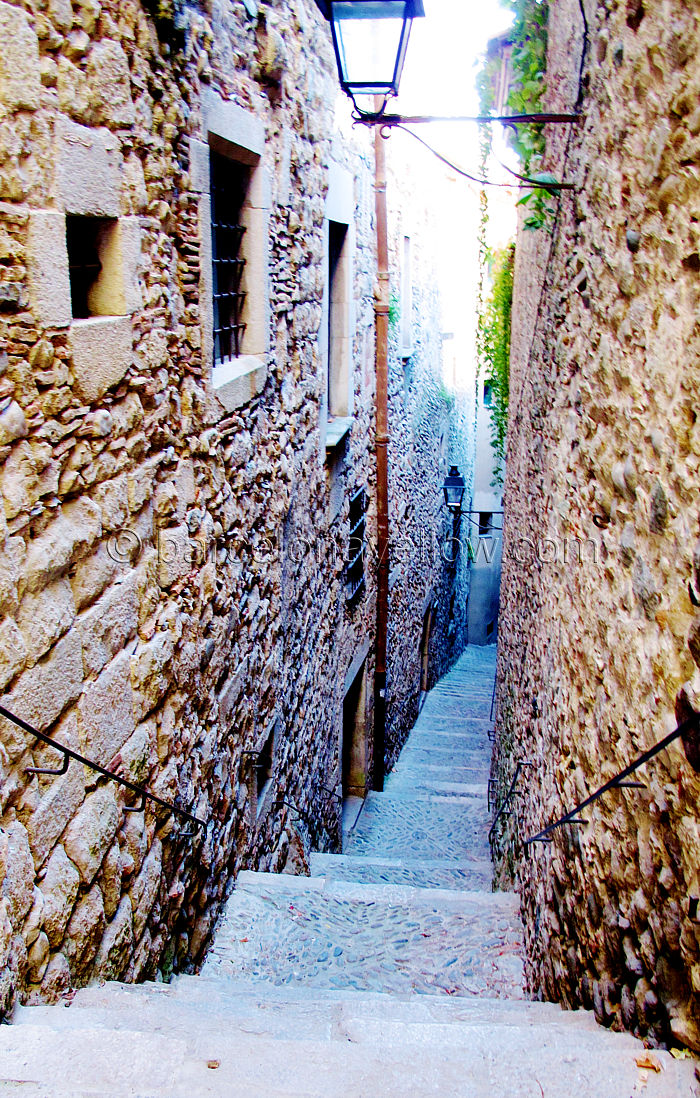 The two stairways of the 'Pujada de Sant Domenec' is a popular place for photos and was one of the filming locations for Game of Thrones Girona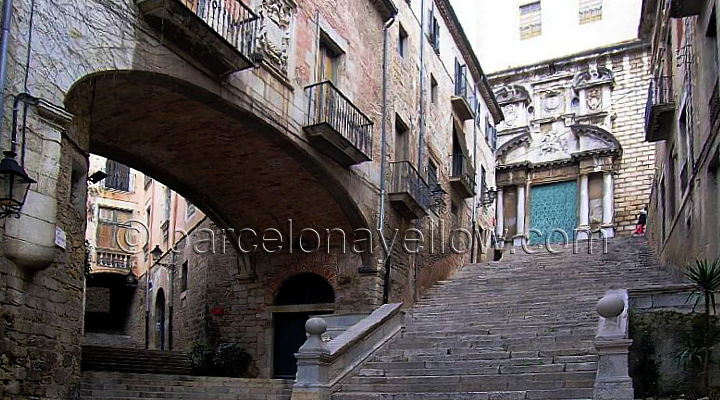 Girona cathedral steps adorned with flowers during Flor de Temps flower festival in Girona in May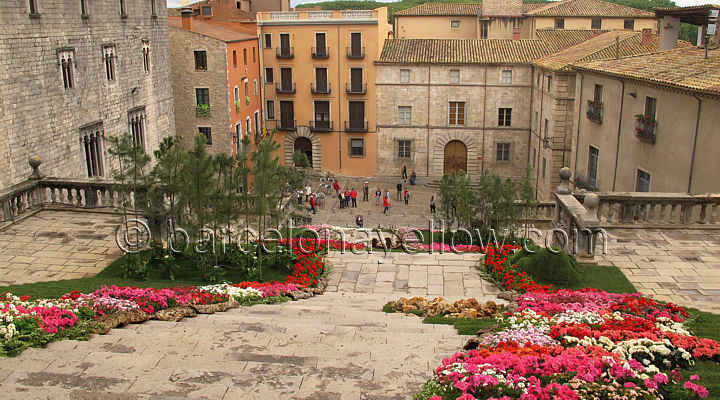 Catalan separatist flags hang on many buildings in Girona to show the city's strong Catalan nationalist support.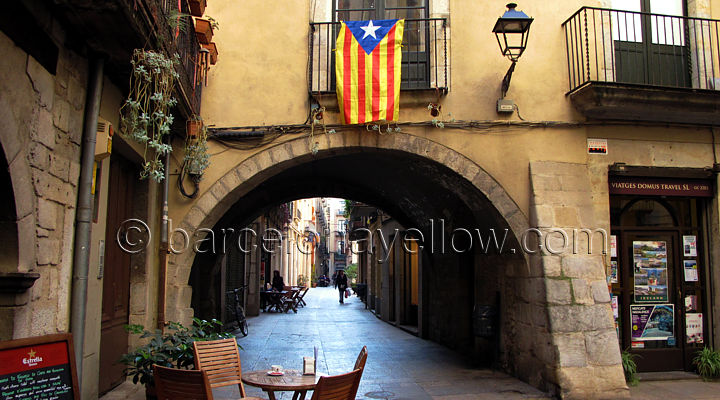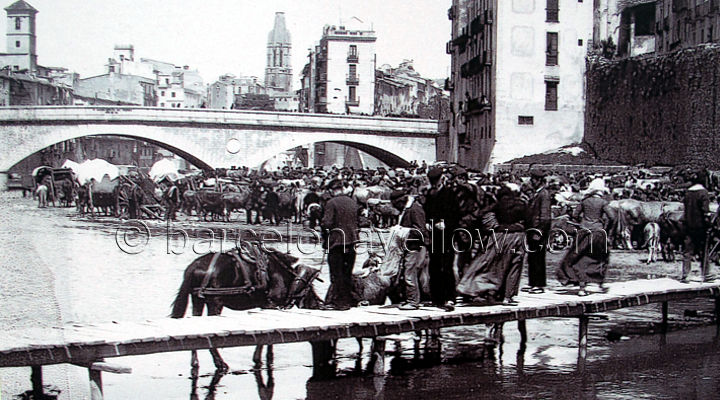 Girona is a city of sieges and and of legends. Saint Narcissus is the patron saint of Girona and legend has that when invading French soldiers tried to destroy his tomb in the Sant Feliu church in 1285 swarms of stinging flies came out and drove the invaders out and have saved the city.

Flies are a symbol of Girona. Here you can see a big fly on the nose of a 'capgrosso' big head, which are used during festivals parades. To see the city 'big heads' and giants on display visit the Girona history museum in the medieval city.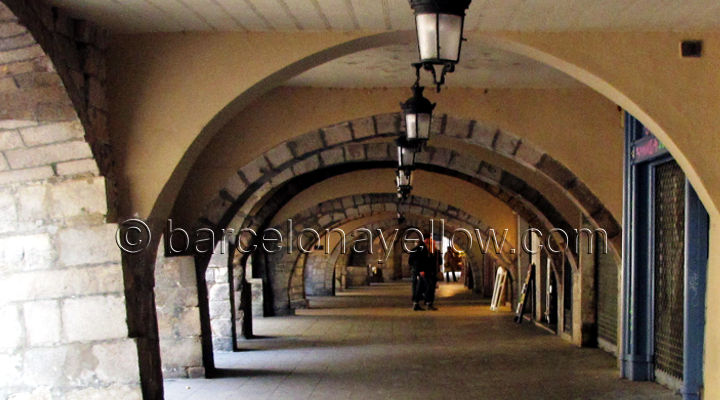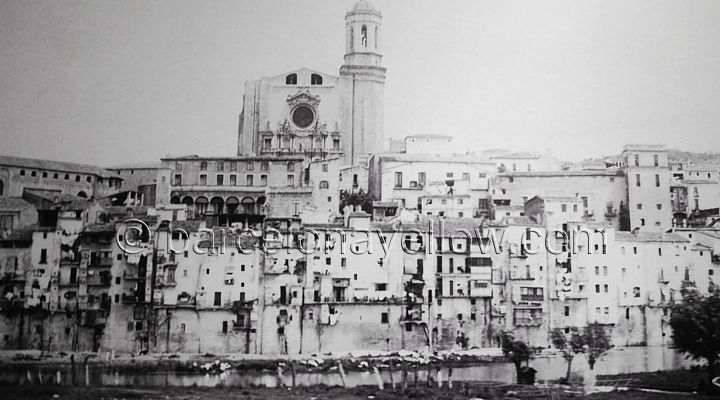 © Copyright Barcelonayellow.com.
Do not copy from this page without permission.
All rights reserved


Last Updated on Wednesday, 05 June 2019 11:17